Many people use vacations as a way to get their fill of adventure. These are the mountain climbers, the skin divers, the, um, ultimate frisbee enthusiasts, I guess. I don't know, because I'm not one of those people. For me, getting away from it all doesn't mean defying death or overdosing on adrenaline; it means actually getting away from it all. Vacations should be quite, pleasant, and above all, relaxing. So, if you feel the same way about things as I do, here are five destinations in the Los Angeles Area that are good for absolutely nothing, except taking it easy.
1. Olympic Spa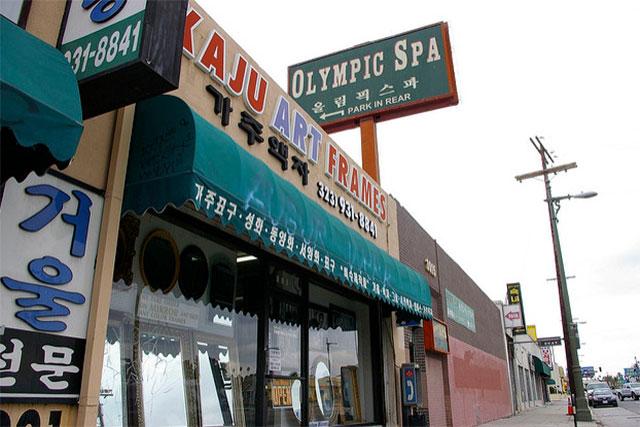 Image source
Although I can't seem to figure out why this particular Asian Spa bathhouse has a Greek name, I can't deny how awesomely relaxing the place sounds. With various tubs and liquids (mineral water, tea, clay, etc.) to soak yourself in, you'll wonder how you can ever go back to that cramped shower/bath combo you have in your house. Saunas and massages are par for the course, and will help you reach that point of perfect contentment where none of your cares or problems can find you. The web page even promises that an afternoon spent at the spa will release all things bad. I have no idea what that could mean, but I'm all for it. Oh, unfortunately it's for women only. I suppose I should have mentioned that earlier (sorry fellows).
2. Voda Spa
If the Asian spa's sexist policies have you down, don't worry; both men and women are welcome in the Russian themed Voda Spa. With 10 different types of massage, 17 facial peels, and a host of scrubs, soaks, wraps, and even waxes, you'll feel like you've sent your body back to the manufacturer for a complete tune up. The spa's design is modern, smooth, clean, and upscale. And to top it all off, you can schedule events in the spacious and luxurious V Room lounge. You could even visit the barber while you're there (if you don't mind hair-clippings in your tea-bath).
3. Peace Awareness Labyrinth and Gardens
If you'd rather get out into nature than be slowly drowned in tea, the Peace Awareness Labyrinth and Gardens might be best for you. Walking through the titular labyrinth can be a great way to unwind and meditate, and the beautifully sculpted gardens and fountains will make you feel as though your whole life were as organized and vibrant. Guided tours are also available should you want them. The website even suggests that you chant the names of God in the Sacred Tones Workshop. That sounds a little creepy to me, but more power to you if that's how your weekend plays out.
4. El Matador Beach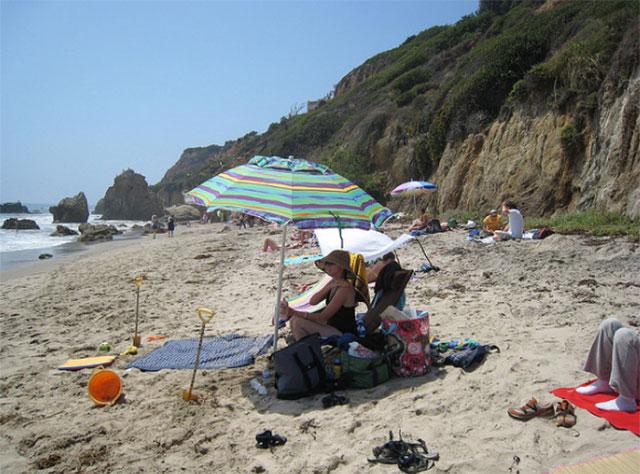 Photo Credit: balabala
Believe it or not, there are still stretches of beach in Southern California that aren't swarming with people. One of the best of these beaches is El Matador. The reason that this beach is able to avoid some of the crowds is that it can only be accessed by foot beyond a steep, half-mile trail. Surrounded by cliffs, partially submerged stones, and other interesting erosion-induced geologic features, this beach is the perfect place to lay back, close your eyes, and be lulled to sleep by the waves. Just be warned, as secluded as it is, there's a small chance that you might run into, um, overly affectionate couples on the beach.
5. Moonshadows Restaurant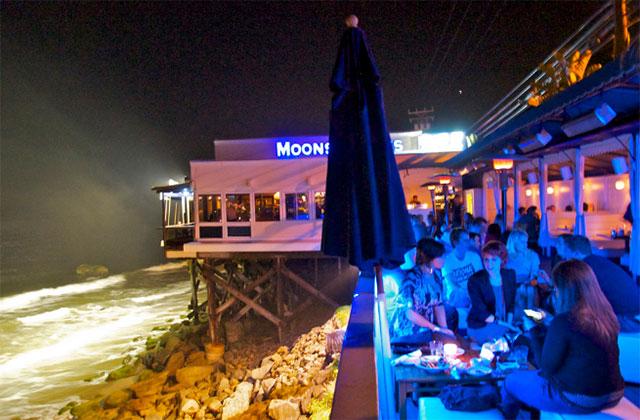 Photo Credit: caramila_net
If that last sentence didn't put you off beaches for a while, consider rounding out your relaxing stay in Los Angeles by dining at the seaside Moonshadows Restaurant. Positioned right on the edge of earth and ocean, Moonshadows offers patrons the chance to enjoy top-quality food while gazing out over the burning indigo of waves lit by a setting sun. You can also have the food brought directly to your home or office, you know, in case want the pleasure of ocean-view cooking without actually being having to see the ocean. Hey, don't judge; that might be a selling point for hydrophobes. Just bear in mind, the food there isn't cheap. If you find yourself needing some extra cash (either for the restaurant or any other L.A. themed expense) have some wired to you through Sigue Money Transfer Services. And relax, a few extra dollars is a small price to pay for the stress free vacation of your dreams.
Vincent Stokes is a freelance writer and avid traveler.  He has lived in the Los Angeles area for a number of years and knows the unique locations for whateer the occasion, as well as how to make each trip a lot easier with Sigue Money Services.
You may also love reading "Top 3 Holiday Weekends To Visit Sin City"