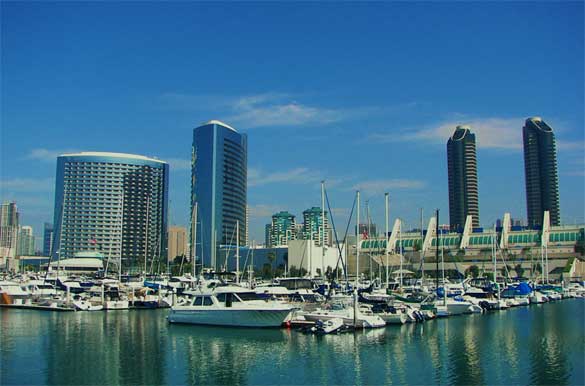 Photo © Corey Proffitt
Whether you're in California or in another state, here is an awesome reason why you should definitely travel to the Golden State in the summer: La Jolla. La Jolla is known as "The Jewel" of San Diego—and with substantial reason. Just imagine Rodeo Drive in Beverly Hills but you are so near to the beach you can almost smell the salty seawater. La Jolla boasts of its luxurious homes, fine-dining restaurants, and high-end shopping that Paris Hilton would be envious of. Let's not forget the real jewels of La Jolla, however, which are the beaches freely available for anyone who desires a tan. The La Jolla coastline features 300-foot cliffs, rocky reefs, and golden sand coves that will make adventure-seekers gawk at its beauty.
Where to go:
La Jolla Cove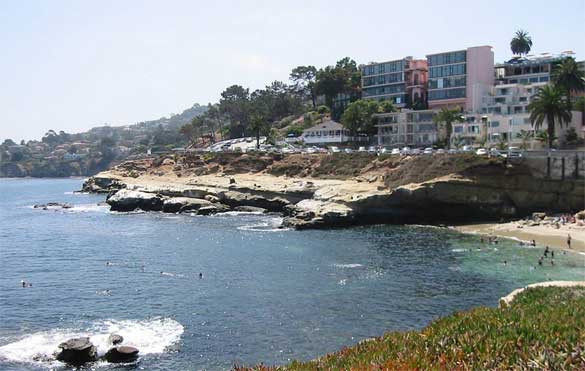 Photo © Hanneorla Hanneorla
La Jolla Cove faces the north on the seaward end of the cliffs that form a small deep water bay here. Visitors are fascinated by the sea caves next to the cliffs and it's a great destination for kayakers who paddle over from La Jolla Shores Beach. Scuba divers and swimmers enter and exit the ocean from this point too. If you are into snorkeling, you'll enjoy The Cove's sheltered waters and find plenty of bright orange Garibaldi fish and other colorful marine life. La Jolla Cove is also ranked 8th in the Top 10 Best Beaches in the US by TripAdvisor's 2013 Travelers' Choice Beaches Awards. I hope millions of travelers' votes are enough to convince you!
La Jolla Shores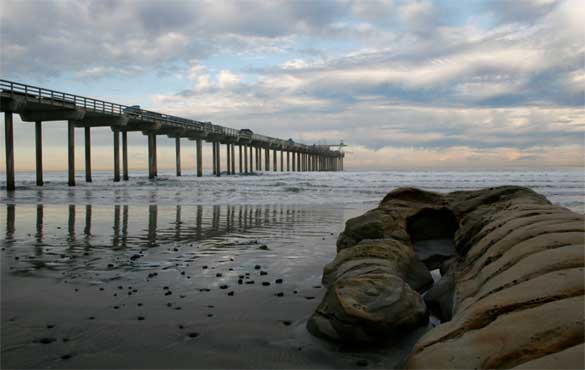 Photo © Driven to Capture 2
La Jolla Shores is a mile-long crescent of fine sand that will tickle your feet and delight beachgoers.  It's been described by the Orange County Register as "the best beach in the area". Whatever your interests are, you'll certainly find something to do here. It's a popular area for swimmers, surfers, and even for scuba divers and kayakers. The place doesn't sleep as the night is lit by the glow of beach fires and the energy from people hanging out.
Torrey Pines City Beach
Torrey Pines City Beach is situated at the northernmost point of La Jolla and is the home to Black's Beach. Surrounded by 300-foot sea cliffs, the public may experience difficulty accessing Torrey Pines. Nevertheless, it's the favorite spot of local surfers and body boarders. You may also find beachgoers enjoying the surf and sand in their birthday suit on Black's Beach, despite California's law against nudity.
The Children's Pool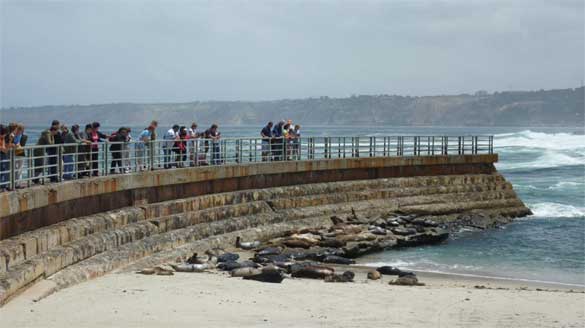 Photo © Nick
The Children's Pool is a great place that your kids will definitely love. It's near downtown and it's a small cove with a concrete breakwater wall built around. You can go sightseeing for seals and sea lions and their young on the beach.
Hospitals
Hospitals might not be an attractive tourist spot because it doesn't have a great beach to offer, but it does have a wonderful reef. Visit it during low tide to see the awesome tidepools and great shelling along the coast. Depending on the weather, it is also known as the best dive site in town, because of its undersea arches and ledges filled with lobsters.
Kayla Dunmar is a professional travel blogger and enjoys talking about her escapades here and abroad. She writes for America by Rail, the leader in rail tours and train vacations.
You may also love reading "10 Interesting facts of Burj Al Arab"