The New Jersey shore is a wonderful place to visit.  Not all of it matches up with the reputation broadcast by the reality TV series of MTV infamy, but parts of it are full of young people eager to party.  When you are planning your vacation itinerary for the summer, here are two areas of New Jersey to consider that are a bit more family-focused and quiet, if that's what you're looking for.
Stone Harbor/Avalon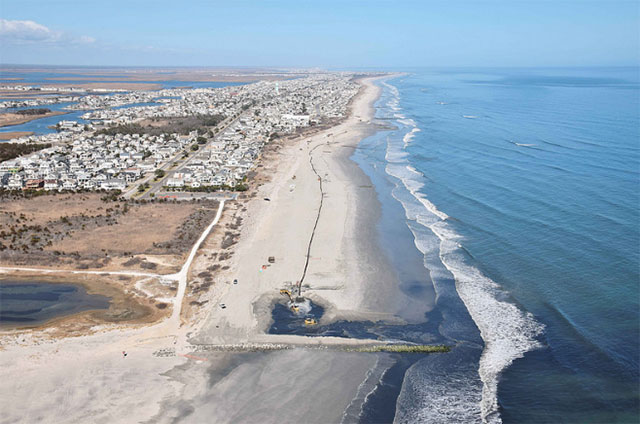 Stone Harbor – Photo Credit: U.S. Army Corps
Stone Harbor is a lovely old shore town.  This is the ideal place to visit if you are going on a family trip, and you have children in grade school.  Safe, pleasant, and family-friendly are three terms associated with the area.  A quaint area of the Jersey shore, Stone Harbor is set in the southern part of New Jersey.
This is the ideal place to visit if your idea of a nice week at the shore involves sunning, reading, and old fashioned values.  There is a main street in the center of town, with plenty of small shops.  Among them is a used book store, two miniature golf courses, and Springer's Ice Cream.  This popular fixture is known for its fresh made ice cream.  On any given night, there can be a line spilling out around the block.  Don't be intimidated though – it's worth the wait!
Avalon is situated one town over, and shares a similar atmosphere.  Whereas there are several establishments in Stone Harbor that provide casual dining and comfort food (Uncle Bill's and Henny's), Avalon has several lovely restaurants ideal for a romantic night out.
Ocean City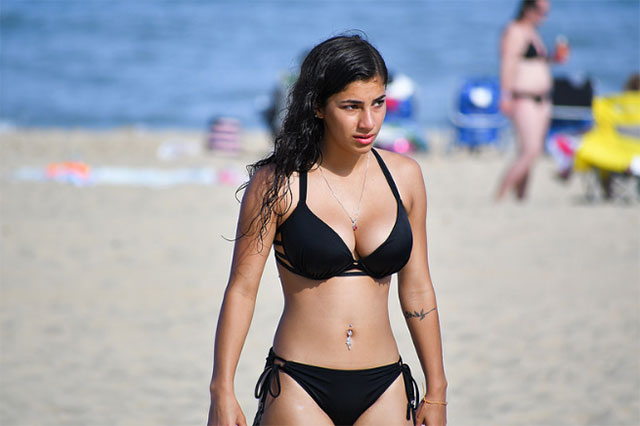 Ocean City – Photo Credit: Chris
Ocean City is ideally suited for teenagers.  A dry town, parents can breathe easy knowing there isn't alcohol for their kids to get into.  There is also the boardwalk, a fun place for teenagers to roam free while their parents put on their swimwear and stretch out on the beach.  The boardwalk has all sorts of delicious treats and amusements to be enjoyed.  If shopping's your thing, there are plenty of stores to occupy your time, from 3 book shops, to countless clothing stores, to the vintage collectible store.  There's even a mini-mall with games and rock and roll memorabilia.
To start, there are several arcades.  There is also miniature golf, which is always more fun in the warmth of summer, with the ocean breeze right there blowing toward you, salt in the air.  Then there's the water park and rides.  While there are some rides designed for younger children, Ocean City excels in small amusement park rides for teens.  There are several large water slides, a log flume, and a Ferris wheel.
After everyone has run around for a while, working up an appetite, it's time to decide where to eat.  If you've never been there, Manco and Manco's Pizza is the place to start.  Their pizza is wildly popular, with its thin crust and house specialty sauce.  If you're not in the mood for pizza, there is a food court with several other options, including burgers and fried chicken.  Top it off with some salt water taffy, and then enjoy lounging around your shore house!
Brielle has always loved going to the Jersey Shore during the summer. She has always been asked what the best parts of the shore were for families so she decided to do a little writing on the subject.
You may also love reading "Top 5 Mountains To Hike In China"