There are many things that make a golf destination great. Obviously the golf course itself is a key part of an enjoyable holiday, but other factors such as accommodation, scenery, dining and local attractions are also things to consider. Sometimes if you're travelling with a non-golfing companion these other points become all the more important to ensure you have a trip that you both enjoy.
These three destinations have it all, whether you want to experience golf European style, fly across the pond to America, or return to the home of golf in Scotland. Each offers world class golf but the atmosphere in each location is vastly different, and there's something to suit every taste.
So here we go, golf destinations that tick all the boxes.
The Algarve, Portugal

Algarve (Portugal) & Golfe (Golf) – Photo Credit: Glauco Damas
This destination has long been hailed as the front runner of European golfing holidays, and with good reason. With world class golf courses, stunning resorts, exciting local towns to explore and the perfect climate, what more could you want?
The ultimate place to be in the Algarve is Vilamoura, a beautiful harbour town, which has been transformed into a comprehensive and challenging golf complex. It contains many of the most sought after courses in Portugal including, the Oceanico Old, Victoria, Laguna and Millennium courses.
And you'll have your pick of amazing five star resorts such as Sao Rafael and Tivoli Marina. Both venues boast top quality golf courses, just like the majority of the resorts on the Algarve.
Arizona, USA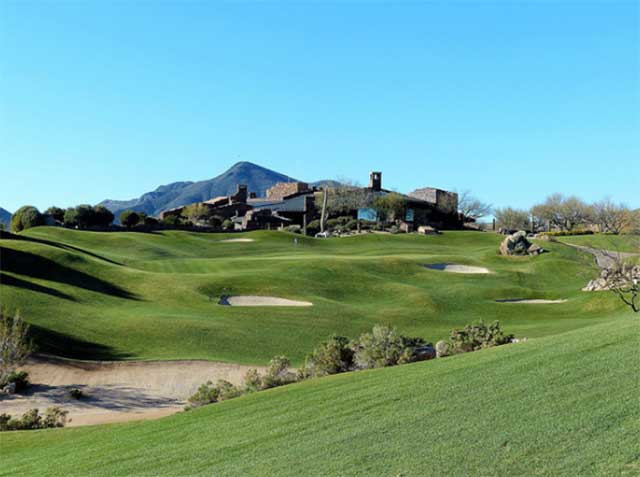 Desert Mountain Cochise – Photo credit : tewiespix
Arizona probably isn't the first place that comes to mind when you're thinking about booking a golf holiday, but you might be surprised. In recent years there has been an influx of top quality courses popping up all over the state.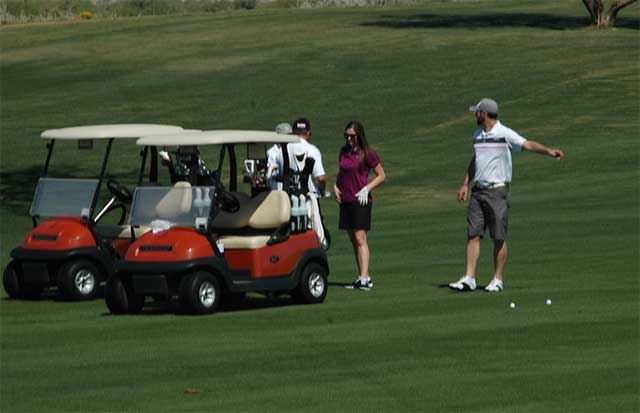 Sheraton Wild Horse Pass Resort Golf – Photo Credit: Ritchie Porch
For the best Arizona has to offer, head to Scottsdale. Many of the locals rely on golf for their living so if you're looking for world class service you've come to the right place. There are a variety of courses available such as the TPC Scottsdale, The Boulders Resort and the spectacular Dove Mountain that now holds the WGC Accenture Worldplay Championship.
If you're looking for a unique golfing experience then the arid Arizona deserts will provide the perfect backdrop to your trip.
St Andrews & Fife, Scotland


St Andrews Golf – Photo Credit: Ladies' Golf Union
The spiritual home of golf, it would be a crime to leave this off the list of top golfing destinations. As good as the other destinations are, none can challenge St Andrews as the top golf location in the world.
Not only will you find St Andrews and Fife packed full of world class and historic golf courses, but in recent years a number of outstanding hotels and resorts have also sprung up. Try the gorgeous Old Course Hotel or the impressive Fairmont St Andrews for the ultimate golfing experience.
And if you're going to golf heaven, it seems silly not have to the very best kit. Callaway cart bags not only look good, but are practical too, making them the ideal accessory for the golf fanatic on holiday.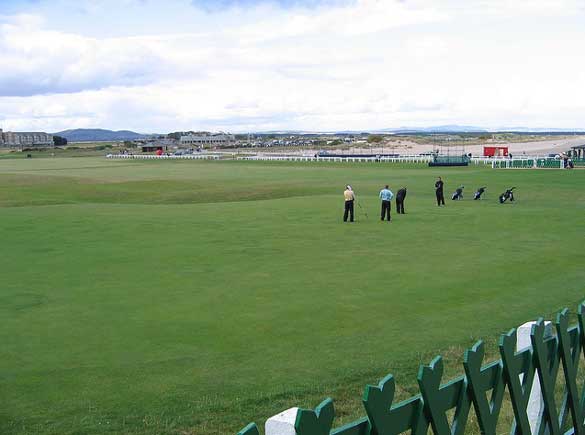 Photo Credit: Chris Applegate
Rob Rudd is a keen sports writer who also enjoys travel. He regularly writes for golf and holiday websites.