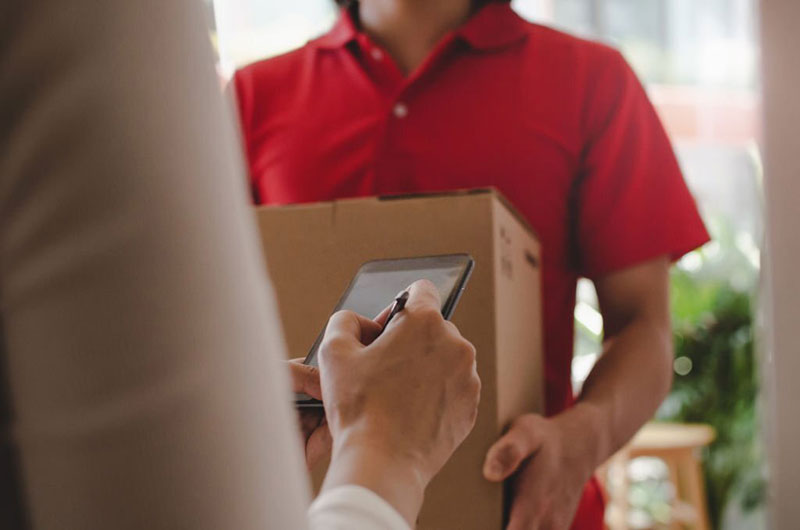 Save Money On A Delivery Courier Service: Many businesses find that shipping merchandise is a complicated process. Not planning or knowing about various delivery courier services and their offerings can result in owners ending up paying more than they should. They can also lose sales if it's not able to provide consistent and cheap delivery options to customers. However, businesses that do not often send over large shipments or several hundred packets at any given time will not be able to invest in hiring a logistics provider to manage their shipping services or develop a set pattern of guidelines. That said efficiently managing shipping can have a huge affect on a business's bottom line. Below we look at a few factors that business owners need to consider prior to shipping off products to their customers.
Matching delivery requirements and their fees for regular shipments
After you have chosen a shipping service like DHL, FedEx, or UPS etc you will need to work with their small business specialist in order to match the fees and the service they provide with your requirements. For instance, the pickup time of your packages and what delivery times you would expect. Many experts believe that businesses that don't take the time out to work with their carrier to chart out shipping criteria end up spending 40% more in the way of fees. One very important aspect that needs to be discussed is when a package can be shipped by air or by land and how much can be saved with each based on weight, size and distance.
Give the staff rules
Business owners should define a set of rules that their staff receive in a memo dictating when they should ship orders in order to avoid paying a high fee. That said shipping at the last minute will only leave air as the alternative but with a very high cost.
Transportation cost charge backs
You should let a customer know when they have to pay for shipping and when you will foot the bill. For instance, you may offer a three day parcel service as a standard for all products you sell but someone who wants to receive their parcel over night or in two days will have to pay for express shipping. Once you establish these policies make sure that your customer service and sales staff know about it.
A postage meter
This is a portable machine which has a built in scale making it easier to weigh packages and calculate the exact postage charges to print shipping labels. Having a system like this will eliminate the need to use mailers in order to guess the overall weight of a package, and if any additional postage charges apply.
The best time to consolidate
When you are sending out shipments that weight between 150 lbs and 20,000 lbs (this is usually referred to as truckload) you should consider working with a good freight consolidation service. This service ends up being cheaper than most courier services because they combine your shipment with other shipments to create a whole truckload. Shippers know that having less than a truck load or a container load ends up being much more expensive. If you ship truckloads then carriers can simply pull up to your company's terminal and load the truck, this will save time and money.
Track your carrier's performance
The best way to track a courier's service performance is to have a scorecard that tracks the cost and service. You can add a number of factors to the card like delivery, pickup, response to your queries, online status, accuracy, data, delivery appointments scheduled, etc. You can also add a number of important cost factors like baseline by weight, cost of the service as a whole including standard, overnight, expedited etc, non essential fees, shipping and handling and the cost of meeting specific delivery times. It is important that you work with a carrier to resolve lapses and failures in their service or your own performance. A good way to determine how well things are going is to get some valuable input from your customers. Send them a questionnaire asking if they got their package on time, if the courier was polite, did they need to pay extra etc.
John Doe is a courier logistics expert and the owner of a leading delivery courier service based in Australia. Share your view on "How To Save Money On A Delivery Courier Service?" in the comment section below.