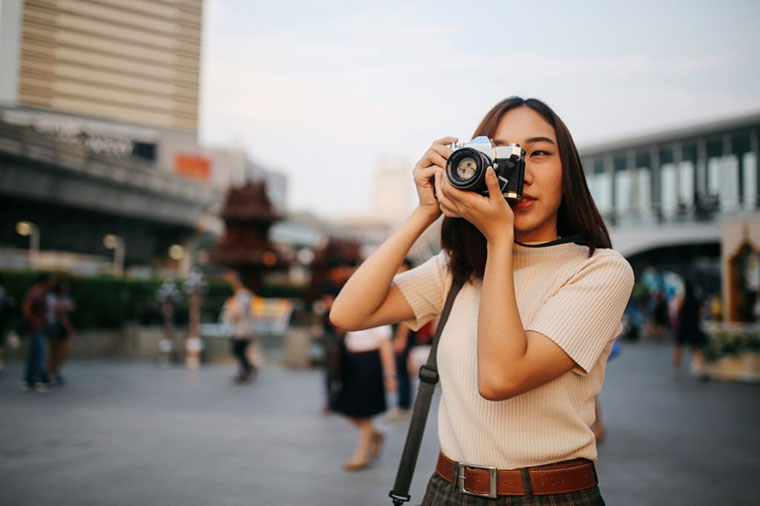 Where The Hell Is Your Camera When You Need It? I recently wrote about some of the memorable occasions on which I had earnestly wished that I had been carrying a video camera to record the moment. I mentioned that a helmet camera seemed to me to be a great innovation and that I should invest in one to record future events. Little did I know that future events would mean the following week!
Skiing Holiday
A few days after writing the piece I took off for my first skiing holiday with my partner Dave and two friends. Dave is a great skier and so on the first day he took to the upper slopes whilst the rest of us laboured to master the art of skiing with the help of a private instructor. By day three things were progressing and I could at least stay upright and traverse a minor slope but as I gently made my way down the piste I was horrified to see that Dave was recording my efforts on a helmet camera that I did not even know he possessed. It turned out that my article had inspired a covert purchase! After filming his masterpiece Dave left the rest of us to take on a slalom course at full tilt only to return with ripped salopettes and several bruises after what turned out to be a rather dramatic crash.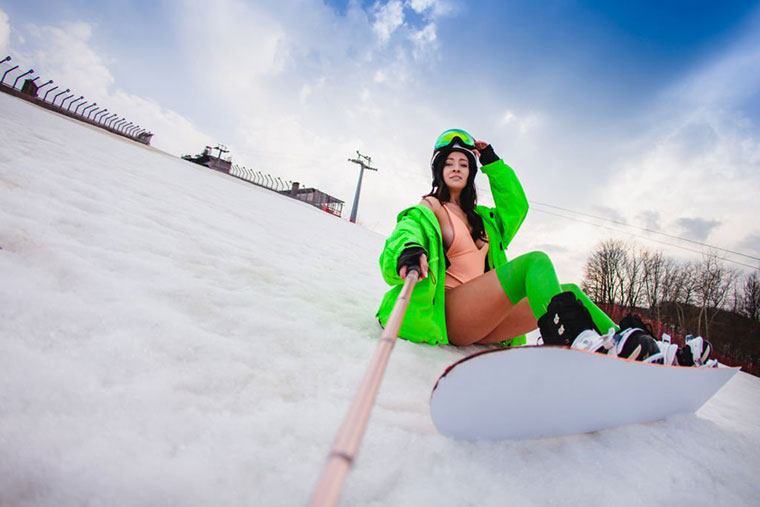 Footage
Dave was Ok and so we all looked forward to reviewing the footage of the event later. At that point Dave and my friend Dan, who had been skiing for precisely 2 days, disappeared and left myself and Darren on the lower slopes. We kept practising but became concerned that the others had not returned. It dawned on us that Dave must have taken Dan to the top of the mountain and we prayed that he had not decided to take on the red run to descend. After two hours we feared the imminent arrival of the air ambulance! Eventually the pair appeared to announce that Dan had, in fact, taken on the red run and had crashed on several occasions including one very bad fall after which he had tumbled some distance down the mountain. A snowboarder had pursued him to return his skis. The helmet camera had filmed the fall and so there was more excitement to look forward to.
Disappointment
That evening we sat down to view what should have been some very dramatic footage but were very disappointed to find that all of the film was corrupted except the rather uninteresting record of my own criminally slow descent of a green slope. Dave had purchased a rather cheap non-proprietary brand camera and we presumed that it had not been robust enough to cope with Dave's crash on the slalom course.
Conclusions
Dan was to suffer an even more dramatic fall the following day which Darren and I also missed due to being too inadequate to take on the run. There was not usable footage of this one either which was really annoying. I have learnt that it is not advisable to take on severe runs when you are a beginner and that you should invest in good quality GoPro helmet camera not a cheap copy if you actually want to capture your stupidity for posterity.
Sally Stacey is new to skiing but not to blogging. She loves recording her adventures in her writing and wishes that she could have made a recording of a different kind on her latest trip! Please share your review on "Where The Hell Is Your Camera When You Need It?" in the comment section.