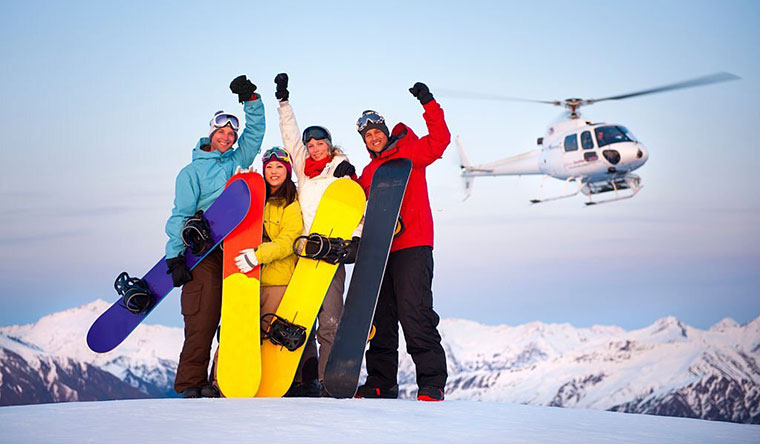 If you are thinking about going on a spectacular ski trip, you consider the BC Heli-Skiing experience, the trip of a lifetime. Whether you are new to Heli-Skiing or an experienced Heli-Skier, there is no place like BC.
In order to enjoy your Heli-Ski experience to the fullest, you must be a strong intermediate skier or boarder. All this really means is that you have skied regularly over the last several years and are fully capable of controlling yourself on treed ski runs; traverse slopes and can maneuver over variable mountain conditions. You will be skiing in the Mecca of Heli-Skiing: the Selkirk and Purcell mountains. This particular area is known throughout the world for its quantity and quality of dry snow and amazing terrain.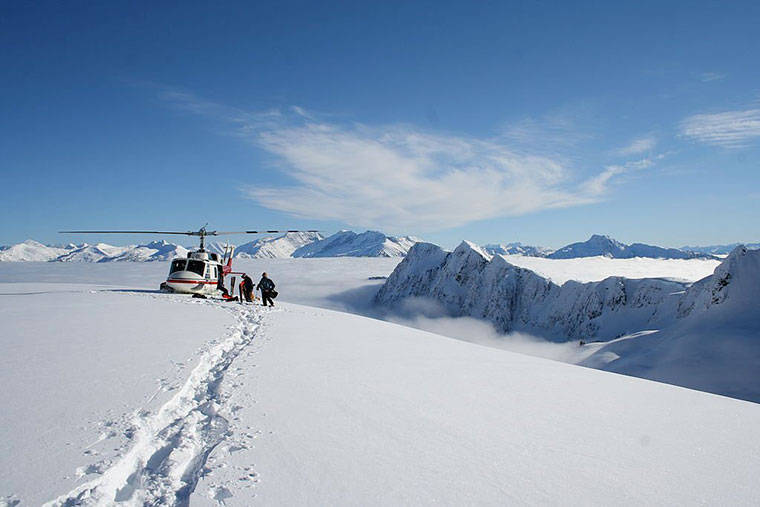 To make your experience the best it can be – relax, watch your guide and follow his/her instructions and if you are having trouble starting off, think about beginning in someone else's track and once you have enough speed, veer off on your own. This will help get you the most out of your trip. You might want to leave your skis at home because most resorts in the area have skis for you to use. However, it is recommended that you bring your own boots.
To help get you even more excited for your actual trip, we will talk about what a typical day at place like Great Canadian Heli-Skiing would be like for you. At 7:30 a.m., you will get to enjoy a delicious breakfast with a wide variety of nutritious choices to start your day out. Next, from about 8:30 a.m. to 10 a.m., and on the first day only, everyone will participate in the Heli-briefing and companion search training. Some light snacks will be provided before you head out and it is required for everyone to attend. At 9 a.m., the first group lifts off from an on-site helipad at the lodge. At 12:30 p.m., lunch out on the field will be served. From 4 to 4:30 p.m., there will be final turns and arrival back to the lodge, where you will get to enjoy après ski snacks and cold drinks, which are served in the ski room. And at 7 p.m. after a long, enjoyable day of Heli-Skiing, you get to enjoy a mouth-watering dinner. You will be talking about the BC Heli-Skiing experience for days, months and even years to come!
Author Bio:
Mitchell Sutherland is a winter sports enthusiast who loves nothing more than the feeling of fresh snow on BC slopes. He recently discovered Great Canadian Heli Skiing's vacations while searching for something new to do with his winter vacation, and loved the time he spent with them. He highly recommends that all his followers visit Great Canadian Heli Skiing online or check out Canadian heli Skiing to see the different skiing packages available.