UK nationals abroad
More and more people are choosing to love overseas for a variety of reasons from career development to retiring in the sunshine. If you're thinking of making the move overseas, then you might be interested in some of the cities within countries where the largest populations of expatriates reside. So without further ado, here is our top 10 list of inspiring expat destinations for people from the United Kingdom.
Whether you're looking for places that offer sunshine, a high quality of life, or are just looking for new experiences, have a look at the list of  cities below and hopefully you'll find some expat inspiration!
Dubai
It's warm, it's glamorous, and it's also very much an expat city. The UAE as a whole is home to tens of thousands of UK nationals as well as lots of people from all around the world. If you like sunshine and tall buildings, Dubai might well be worthy of investigation as a place to work and live.
Amsterdam
Brimming with culture, handy for trips back home, and with English spoken just about by everyone, the Dutch capital is in many ways an ideal location for expats. Also handy for exploring neighbouring areas of Europe, Amsterdam and the other cities of the Randstad provide a great base for people looking to broaden their horizons.
Auckland
If you're from the UK, it would be difficult to think of many places more remote or further away from home than Auckland. Clean, beautiful and by the sea, this is a city that offers much to prospective residents.
Munich
There are over one hundred and fifty thousand UK nationals resident in Germany. That's around the size of Dundee's population – a lot of people. Munich is Bavaria's biggest city and known for its hospitality as well as being well regarded generally as being a good place to live for locals and expats alike.
Vancouver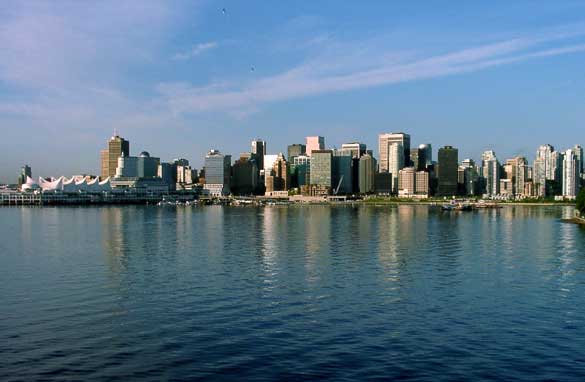 Image source Flickr by CruisAir
Canada has traditionally always been among the favourite destination countries for UK expats. It's clean, safe and always scores highly for quality of life. And then there's the open spaces and scenery, too. Okay, so it's a bit of a long flight from the UK (and even a fair old distance from Toronto) but it' worth going the distance for.
About the author: Jen Jones writes on a number of travel subjects including medical insurance abroad, expatriate health, and stress management.