It seems like there's always some kind of new collectable fad that people go through.  A few years ago people were spending their time sorting through bins of animal shaped plastic bracelets, before that people were spending hours online ordering Beanie Babies, and before that people couldn't get enough of the Cabbage Patch Kids dolls.  There are always fads that come and go, but there's one kind of collectable that people love to play with and accumulate: slot cars.  Whether they're Ninco slot cars that replicate some of the most popular drag racers or part of a collection of Carrera slot cars, people love these simple racing toys.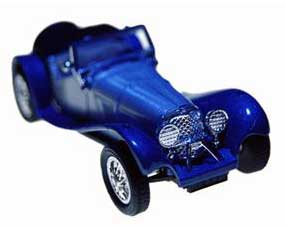 License: Royalty Free or iStock source:

Some people love to build their own, and others spend their time racing; either way people who love slot cars and know how to have fun with them.  Some people are just happy collecting and racing, but others may need a little something else to satiate their need for slot cars.  Did you know that there are slot car museums around the country? There are some towns and cities that have large slot car museums that display almost every model you could think of, and other smaller ones that dedicate their displays to rare items.  If you're really into everything related to the slot car world, why not spend your summer touring a few of these popular slot car museums?
Los Angeles Slot Car Museum
The Los Angeles Slot Car Museum has one of the largest collections of vintage and modern slot cars in the world.  The slot car museum is one of the most well known among slot car fans, and they're always holding events in the Los Angeles area.  The museum just had an event at the infamous Greystone Concours d' Elegance, more commonly known as the Doheny Mansion.  Visitors will be able to see vintage racing chassis, hand built slot cars, and more.
The International Model Car Builders' Museum
The International Model Car Builders' Museum doesn't just feature slot cars; they display model cars of all types.  The museum wasn't just founded to display beautifully crafted model cars, it was made in order to preserve decades of different model car designs so that all car-crafting enthusiast could come see them. They have vehicles from as far back is the 1930s, but they're known for the vast collection of model cars from the 1950s and 1960s. The museum is located in Sandy, Utah, but if you can't make it out there they have some pictures on their website of certain diorama displays.
Petersen Automotive Museum
Petersen Automotive Museum is dedicated to displaying cars of all shapes and sizes, and they focus on the way the automobile has uniquely impacted modern life. The Petersen Automotive Museum mainly has exhibits of real automobiles, but they have been known to have some impressive displays of model and Carrera slot cars. They've had special events dedicated to displaying slot cars in the past, one of their more famous exhibitions was in 2010 were they had actual working slot car models that people could use.
Whether you are an avid collector of slot cars, enjoy unique vintage car models, or just want to learn more about automotive history, these three locations are sure to pique your interest.
Jess Holmes is a freelance writer who enjoys blogging about travel and vacationing on a budget.