Do you want to have a fantastic summer vacation without breaking the bank? If so, you can create some amazing memories on a tight budget by visiting one of the following vacation destinations:
1. Riviera Nayarit: Considered a pearl of Mexico's Pacific shore, Riviera Nayarit delivers a true paradise, home to almost 200 miles of golden beaches with fine sand and crystal blue waters. Set against a background of intense blue skies, abundant flora, and rocky landscape; this spot is ready to deliver an unforgettable vacation experience. Furthermore, Riviera Nayarit enjoys more than 300 days of sunshine a year and an annual average temperature ranging between 68ºF and 77ºF. Besides all this, the exchange rate between the U.S. dollar and Mexican peso favors the former, turning a regular Riviera Nayarit vacation into a relative bargain.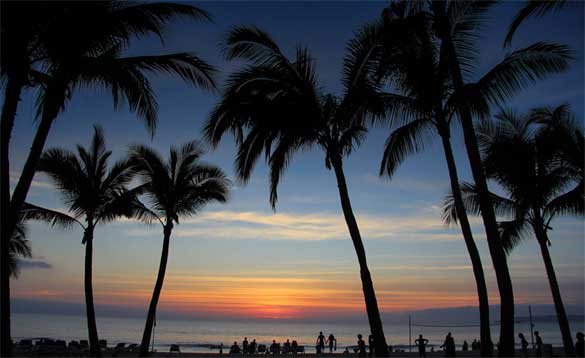 Riviera Nayarit, Mexico-Beach Sunset – Photo Credit: hey its k
2. Roatán: Characterized by one hot season and several rainy seasons, Roatán is all about enjoying incredible eco-tourism experiences, breathtaking adventures, and first-class diving. Various water activities, such as deep-sea fishing, kayaking, and snorkeling, are complemented with surprising land adventures. You can enjoy yourself inland with shore excursions, island tours, and golfing.  Realizing that Roatán delivers a remarkable yet very affordable island destination, numerous airlines have already introduced direct flights that connect various American cities with the exotic pink-and-white beaches of this island.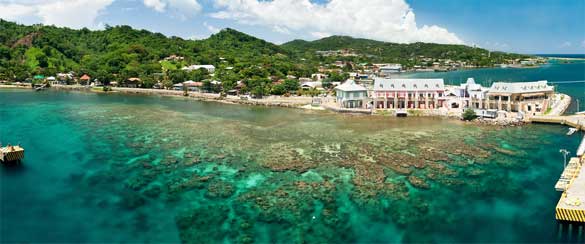 Isla Roatan – Bay Islands, Honduras – Photo Credit: John Colby
3. Albuquerque: Deeply rooted in centuries of history, this location boasts fascinating historic sites along with a variety of modern attractions and activities.  This unique cultural combination allows you to explore surprising natural wonders, try hot air ballooning, take part in incredible events and festivals, sample local cuisine, or enjoy your time at one of the best spas in the world. Albuquerque offers all these at some truly affordable rates that are about one-fourth less than the prices of similar activities in most U.S. cities.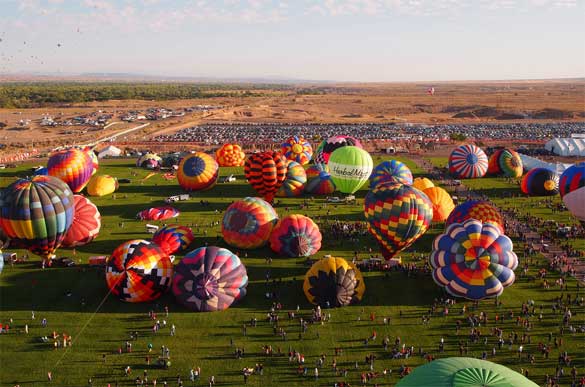 Albuquerque International Balloon Fiesta – Photo Credit: Leann Denman
4. Québec City: The European feel and extraordinary history are two of the reasons why you should visit Québec City. With four distinct seasons, a rich Francophone culture, stellar French cuisine, and incredible architecture; this city has become one of the most popular tourist destinations both internationally and nationally. Although the experience it provides is very similar to visiting Paris, this city offers something unique, being surrounded by impressive national parks that show off some fantastic sites. Stylish and high-spirited, Québec City is ready to show you what joie de vivre (exuberant enjoyment of life) actually means. Additionally, it delivers one of the most affordable vacation destinations you can find today.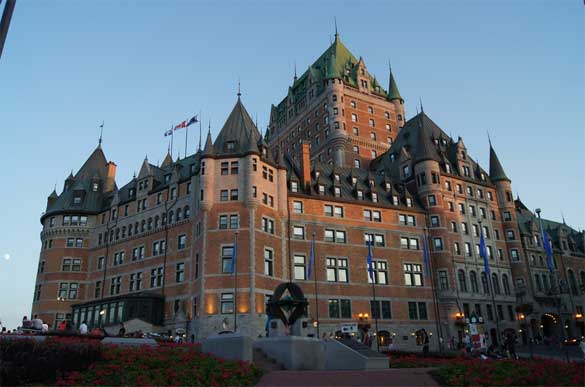 Chateau Fontaineau Quebec City Canada – Photo Credit: HOCK LIM JASON ANG
5. Lisbon: Lisbon is the capital of Portugal and one of the most beautiful travel destinations in Europe. Situated on the European Atlantic coast, Lisbon is ready to impress you with its wonderful beaches, bold mountains, surprising countryside, white bleached limestone buildings that are adorned with beautiful tiles painted in intricate designs (azulejos), intimate alleys, and a vivid assortment of galleries and museums. Enjoying a Subtropical-Mediterranean climate, this location delivers a long summer season that typically lasts from May through October. Since the local economy is still reeling from a serious financial crisis, you can find a cheap hotel with ease.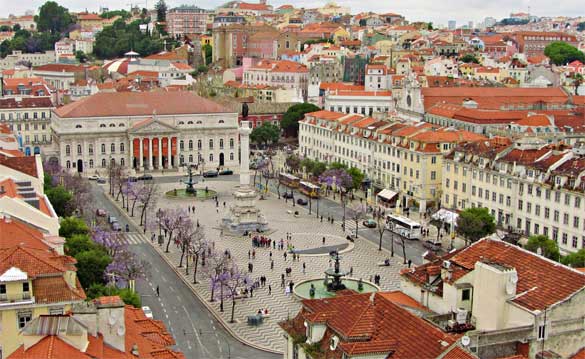 Photo Credit: kadege59
These are just a few destinations for you to consider. Talk to your loved ones and figure out what vacation spot looks best to you!
Marie has been a travel agent for many years as well as a traveler around the world.