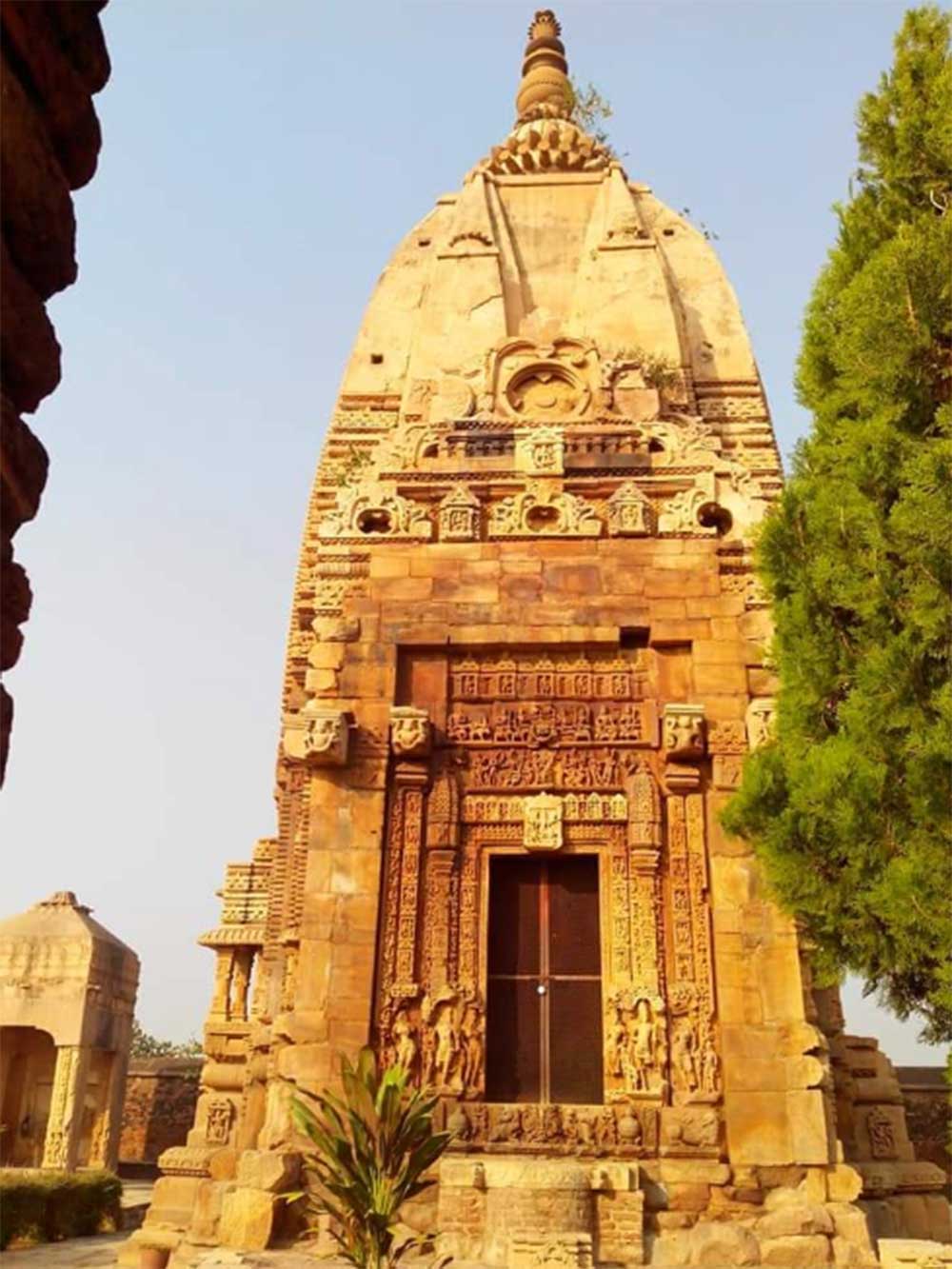 JARAI-KA-MATH: Dedicated to Lord Shiva and Goddess Parvati, this mandir is located merely 20 km from Orchha. Another significance of this spot is that it witnessed a fierce battle between the Marathas and the Bundelas.
Jarai-ka-Math was Built during the reign of the Gurjara-Pratiharas by the Gurjar samrat Mihir Bhoj. The temple dates backs to approximately 860 AD, this red sandstone temple is a pancharata shrine of the Panchayatan type, in which the main temple is surrounded by four subsidiary shrines at the four corners. Declared a protected monument by the Archaeological Survey of India in 1928, the temple is an excellent example of early Gurjara-Pratihara architecture.
The notable feature is its developed architectural fashion representative of the late ninth century AD. The base of this Shakti peeth is on a molded pitha atop which is the generally associated vedivandha embellished with several niches having sculptures.  Its sikhara (top domed portion) had a number of minutely carved arches in the gavaksha style. However, only two-third of them still remains.
The typicality of the temple structure is the sanctum sanctorum constructed on a rectangular base with a Pacharatha and a kapili as well as the elaborately designed doorway. Colossal stone carvings and statues characterize the temple architecture.
Hope you love reading "Jarai-Ka-Math". Share your view in the comment section below.