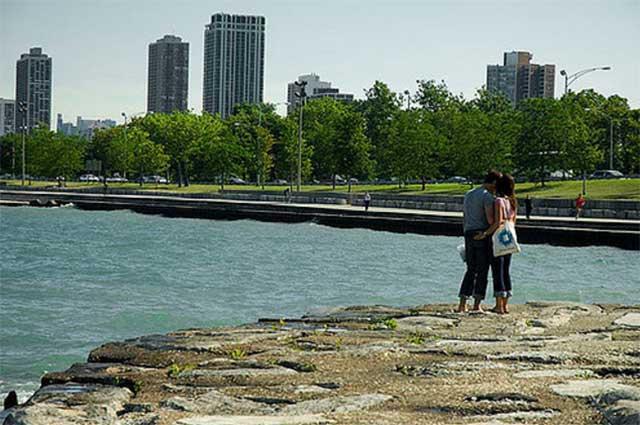 Young couple on Lake Michigan, Chicago, Illinois – Photo Credit: jackie weisberg
The USA is a huge country that's packed full of exceptional landmarks, cultural differences and some of the most iconic structures on the planet. Often this level of size can appear to be quite a daunting prospect for the uninitiated and choosing to visit one state from the next can often be quite a perplexing and mind-boggling task.
One of the best methods that I use to help me make a decision is to think what I actually enjoy doing and then find the right American location to match. You'll be surprised at what you can find with a little research and from sports and nature to art and history, there are loads of opportunities to find out more before you leave so you get to hit the ground running.
In general, you'll discover a more liberal and 'European' Attitude on the east and west coasts and further in-land the ideology can often be slightly more conservative which, in turn, relates to what you can expect to find on a visit. Below are just some of the ideas that I've used in the past to choose where I wish to visit in America and from NYC to San Fran, I've had the time of my life and hope to be able to continue to do so, even with the kids in tow!
Clubbing
Ok, so this isn't going to be exceptionally family-friendly however, if you're young, free and looking to party then what better country to do just that? New York is renowned for its awesome House and Jazz scene with loads of funky clubs allowing you to party in the city that never sleeps. Florida is also extremely party-friendly and from the beach bars of the Keys to the über cool clubs of Miami, get ready to really let your hair down.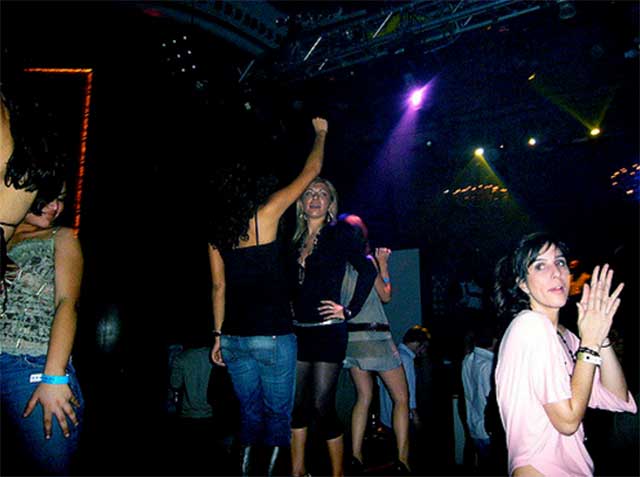 PartyMofo : Club Mansion, Miami, FL – Photo Credit: kaysha
Road trips
Of course, Route 66 is on the tip of most people's lips when it comes to classic American road trips however, if you're looking for gorgeous coastline views then why not check out Route 101 on the Pacific Highway that will take you all the way from San Francisco to LA. Road trips are totally ideal if you're travelling with friends or as a family and if you get the chance to hire a camper van when you're over in the states then grip that leather-clad wheel with both hands and enjoy the ride.
Cultural tours
Washington DC is awash with cultural centres and the Smithsonian Institute has loads of free exhibitions ranging from natural history to American art and science. Still on the east coast and Boston has both the Black Heritage Trail and the Freedom Trail that will lead you past some of the city's most significant buildings and heritage monuments. If you fancy culture of a different nature then why not head down to New Orleans where the Mardi Gras, jazz clubs and French Quarter will keep your toes tapping and your lips smiling all summer long.
National parks
Blessed with far more than its fair share of national parks, America is certainly one of the 'must visit' locations if you're hoping to make the most of the great outdoors. Yosemite, Yellowstone, Bryce Canyon and the Everglades are all exceptional examples of preserved natural wilderness and if you fancy staying over in a lodge or sleeping under the stars then there's no better way to enjoy your USA holidays other than visiting one of almost 60 national parks.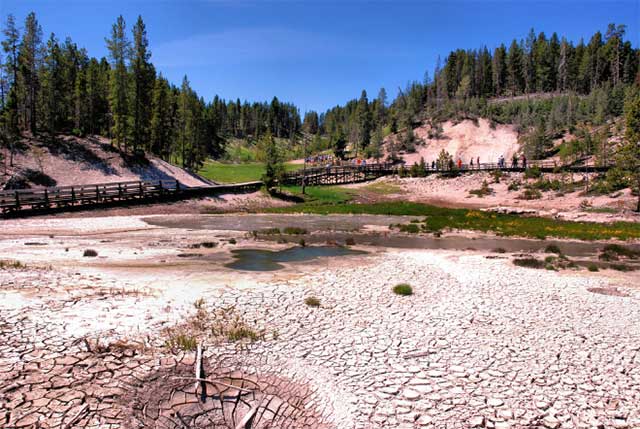 Yellowstone National Park – Photo Credit: John McNally
Beach time
California really does have it all and from the laid back attitude of Santa Cruz to the natural beauty of Big Sur and the Pacific Highway, if you're looking for sun, sea and sand then the west coast is where it's at. Surfing, snorkelling or just enjoying the sun sets are pretty much the done thing around these parts and if you're looking to lose yourself amongst the sand then check out the Aldodones Dunes, in the Colorado Desert, because these bad boys are pretty much as good as you're gonna get.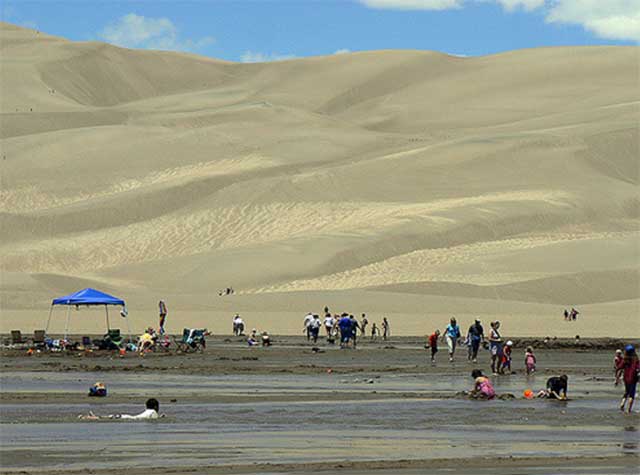 Colorado Desert – Photo Credit: gobet michel
Biog: Chris can't wait to hit the trail again and catch up with his friends in Baltimore before road tripping all the way to California.