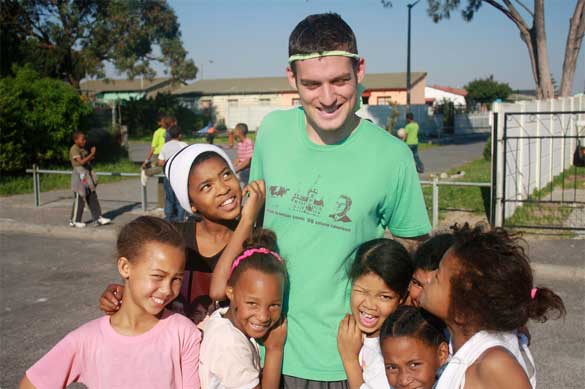 Photo Credit: nathan.langholz
Things change when you have children.
Including how you go about planning your holiday. When adults go on a trip they're tourists, but that's not the case with children. On holiday they are princesses, explorers, pirates, superheroes and bandits – possibly all on the same day.
Cape Town is widely renowned as one of the most beloved South African tourist spots for its culture, natural beauty and exciting night life, but the Mother city is also prime as a family destination. There are adventures to be had for the whole family: for the kids of course, mom and dad, grandma and grandpa, various friends and distant relatives who might be tagging along, and even for the family pet you couldn't bear to leave out of the fun.
To really make your life easier, and make your holiday go smoother when you list possible events and attractions, also take not of the location, contact details, opening times and prices for easy reference.
Some Things You Might Want to Pencil In:
A visit to the aquarium. Combine a fantasy of being an underwater explorer or a mermaid with an education of marine-life. Your kids will especially love the atmospheric wonderings around the tanks, and the entertaining live animal shows. Phone +27 (21) 418 3823 for more info.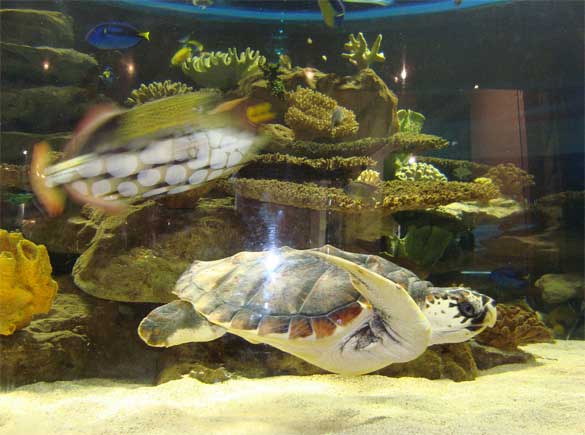 Aquarium, Cape Town – Photo Credit: Heng Thona
Fun at Bizzy Bodies Fun Factory. While you enjoy tea and cake, nearby your children can run and have fun in this outdoor play-arena. Bizzy Bodies aims to provide children with what is often lacking from their computer-game and television filled lifestyle these days: interactive play with others in the sun, with enough room to whoop and frolic. There is a jungle gym, climbing wall, sports equipment, trampolines, jumping castle, dress-up house, water sprinklers, mini motor-bikes and more. Phone +27 (21) 702 0505 for more info.

Bizzy Bodies Fun Factory – Photo Credit: bizzybodies.co.za
Thrills at Ratanga Junction. Any list of fun to be had in Cape Town has to include a mention of this awesome theme park. Rantanga Junction is famous for their rides and attractions: from the wild 780 metre long Cobra roller coaster, to animal petting zoos.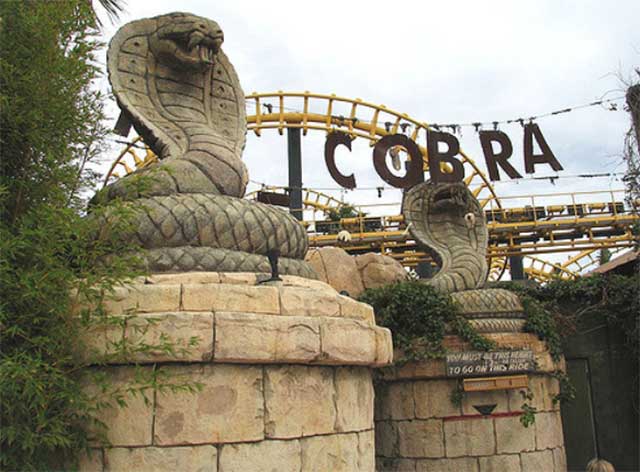 Ratanga Junction Theme Park – Photo Credit: Danie van der Merwe
Sending the kids on a tour. Don't have time to show your children as much as you'd like, or maybe you'd like some time to yourself for wine tasting or other adult attractions? You can always place them in the capable hands of SA Kids on Tour. For four to eight hours, your little ones will go on a whirlwind adventure that you can customize yourself. You can select activities such as Ratanga Junction, boat trips, ostrich farm, bowling, ice-skating, arcade games, shows, Exploratorium, monkey town and much more. Call Matt at 082 4824006 to hear more.
A trip to the beach. Sometimes the best fun is for free. With the sun, sand and sea, the elements of nature combine to give you and your family a day for making memories. There are many family-friendly Capetonian beaches to choose from, such as Bloubergstrand, Camps Bay, Llandudno, Hout Bay, Long Beach and Kommetjie Beach.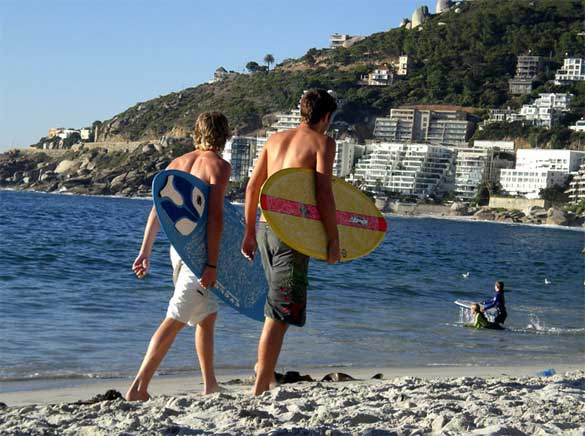 Photo Credit: All About Tailor-made Travel Ltd.
There is so much for children to do in Cape Town, that this list barely even grazes the surface. Here is another list with 50 super cool things to do for kids. What makes Cape Town such a pleasure for family vacationing is the ease with which you can organise your holiday. From booking family accommodation, to finding something to do that fits everyone's moods.
Your little one's entertainment takes some consideration, and a little bit of planning can go a long way to ensuring their delight and your peace of mind. Of course, as important as planning is, flexibility in your schedule is arguably a necessary ingredient as well. Kids don't typically respond well to a strict 'itinerary of fun'. Nevertheless, being prepared with a list of things for your kids to do is an important tool to maximizing the fun.
Queenie Bates is an avid reader, writer and researcher based in Cape Town.