Shanghai has evolved itself over the past decades. Known for its glamour and glitz in yesteryears, China's prominent city and industrial hub Shanghai has become the most vibrant and cosmopolitan places in Asia to visit. Tourists from world over visit Shanghai for many reasons, the most prominent reason being discovering the ancient art of Chinese silk.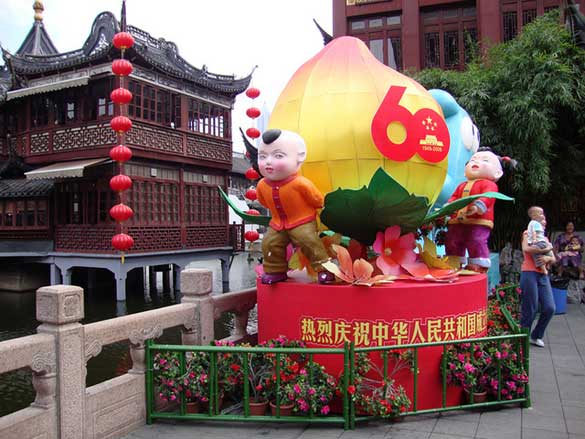 Image Source Flickr
Silk is considered to be one of the greatest contributions of China to the world civilization. If you want to learn more about the ancient art of silk making, then you must visit Shanghai or even China's capital Beijing. Book airline tickets to all china's destinations.
Historians trace the roots of silk-making to prehistoric China. In fact, the Chinese people kept this valuable craft a closely guarded secret for several centuries. Silk was the most valuable article in prehistoric times and was used to pay taxes, wages, fines, and even in purchasing public offices. In Chinese imperial culture silk ceremonies played a key role. The importance of silk was immense in Chinese culture and religious lives of the people. There are a number of Buddhist deities who were associated with silk and silk-making. These deities were presented with offerings at special altars that were exclusively reserved for them.
The famous Silk Route has a special place in Chinese history. This much-frequented ancient trade route attracted Westerners the most luring them to buy silk for their exotic luxuries.
Much goes into the art of silk making. Chinese sericulturists offer a fascinating glimpse into this art as you seek information while on your Shanghai visit. The process of silk making begins with a particular species of caterpillar called Bombyx mori. Popularly known as silkworms, these are carefully cultivated along the mulberry trees and bushes, which is their natural habitat. The silkworms and fresh mulberry leaves are spread on large trays stacked in special houses. A protein filament tightly wound into cocoons is produced by these silkworms. Upon completion, the cocoons are momentarily steamed after being sorted. The cocoons are later boiled and the delicate filaments are loosened in the process. The filaments are then processed during which several strands are together twisted to yield a thicker, stronger thread. The threads are now ready for being dyed and later on woven or used in embroidery.
Specific types of looms and many specialized handmade implements were invented by the Chinese for weaving and finishing silks, which were used in clothing, upholstery and several other products. China till date continues to be the largest exporter of silk in the world.
Today, travelers from around the world are overwhelmed with the choices for silk garments, fabrics and smaller accessories in multitude shops in Shanghai spread across the city. Here, you will get an authentic shopping experience. The neighboring city of Suzhou, west of Shanghai, is renowned as a silk capital because the silk-makers here produced imperial garments from the 17th to the early 20th centuries under the dynasties of Tang, Song, Ming and Qing rulers. The South Bund Fabric Market (earlier called Dongjiadu Fabric Market) in Shanghai is a must visit if you want customized silk garments.