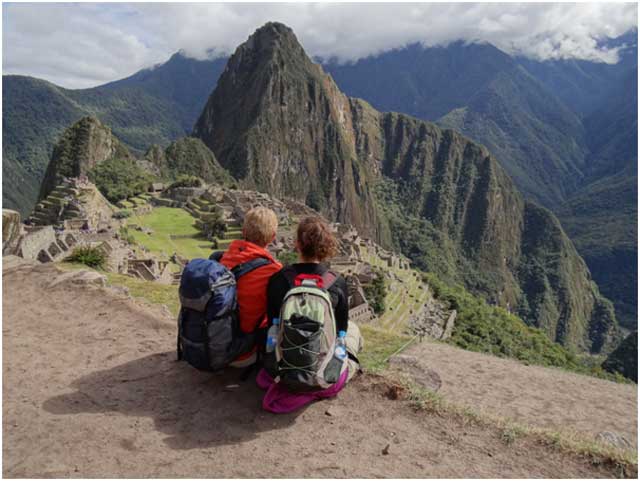 There is one part to travel planning which few people enjoy: organising a budget. Various destinations, including a large part of Europe and the United States, require travellers to plan their expenses if they want to come home from their holiday with a bit of money still in their bank account. But with a few simple tips and tricks, it is possible to save on a few travel essentials. Using these tips to save on Travel for your holiday can mean having a few extra hundred dollars in your bank account to spend on future travel plans.
1. Spend time comparing flights
It can feel tedious to look for flights across different online platforms, but your effort can be rewarded by saving a few hundred dollars. Look for flights on comparison websites such as skyscanner.com and kayak.com to find airlines offering the cheapest flights, or how you can use multiple airlines to save on your ticket. Compare flights on different days, as you'll often find it's cheaper to fly out on Tuesday, Wednesday or Saturday. You can also see whether it's cheaper to get a round trip ticket or two one way tickets. You can then look for discount codes and compare the prices you find through comparison websites with those offered on the airlines website. Half an hour of work comparing flights can save you a lot of money!
2. Look for cheaper travel insurance
Travel insurance could mean saving hundreds or thousands of dollars if you become sick or injured while overseas. But when you're searching for a policy, you'll find that prices can vary significantly. To get budget travel insurance that suits your trip, compare policies online. "First look at policy benefits to see that the policy provides the cover you want for your trip," said Dean Van Es from Fast Cover. Look at how much medical cover, cancellation cover and cover for luggage the policy offers you. Also be sure to check if your pre-existing medical conditions, or the policy you choose provides cover for activities you plan to do overseas. Then compare policies based on price. Buying online will also generally mean you save more than if you buy travel insurance with an airline, cruise line or travel agent.
3. Turn your mobile data off – Use Apps instead!
There are numerous apps you can download to talk to people overseas for free. Check out Skype, WeChat, Viber and WhatsApp. Before you leave, get your family and friends to download your chosen apps as well so that you can contact them while you're travelling using wifi.
4. Create a credit/debit card strategy
Some banks such as Charles Schwab and Citibank offer debit cards which don't receive charges for foreign ATM withdrawals. That can mean saving every time you have to take money out of an ATM or use your card to buy food, tickets or accommodation.
5. Getting around the cheap way
There are a few ways to save on accommodation. The most obvious is to always choose the cheaper ticket, such as second class train carriages and overnight train trips (which saves you a night on accommodation). You can also take the time to investigate public transport card options, such as the Oyster card in London. There are now also various apps that can help you find the cheapest fare, try Rome2Rio for a start.
6. Research free events and free entry days
Museums around the world often have a day where there is reduced price entry, or absolutely free entry. Similarly you might find a free market to explore, or a festival. Research online before you travel and you can avoid spending money on entry when you could save the money and get free entry on a different day.
7. Follow the six-block rule
If you're looking to save money on eating out, don't try eating in tourist hubs. The food will always be more expensive. Always walk a few blocks away to find a more reasonably priced meal. You'll be able to tell if a restaurant is good immediately by the number of locals eating there.
Wherever you're travelling, there's ways you can save! Put these tips into action and you can save more on your 2016 holiday overseas.
This post "Tips to Save on Travel" was written in collaboration with Fast Cover