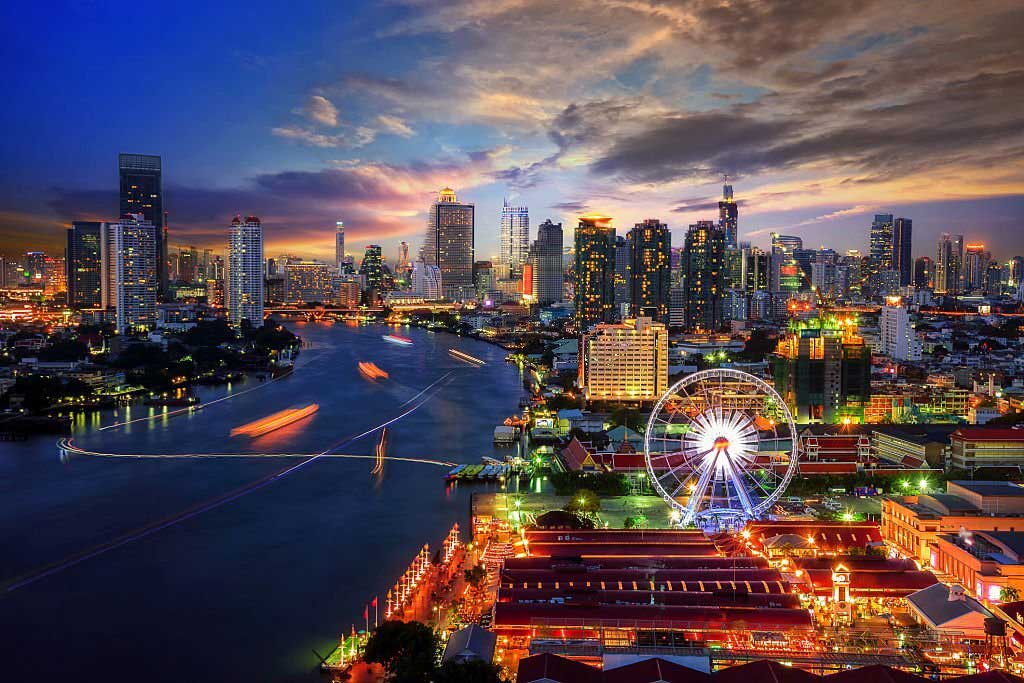 Visiting vibrant Bangkok for vacation is one thing. To actually live in Bangkok for a few months is another thing altogether. When you're in Bangkok for a bit of break from the routine back home, it's all about night life, dining, shopping and having fun. However, if you're staying in Bangkok for a few months for business or so, there are a few things every expat must know to settle in quickly. Here are a list of some of the important must-knows and tips for anyone planning to visit Bangkok on extended stays or are already in Bangkok.
First and foremost, if you have a sensitive digestive system, you'll definitely want to avoid buying food from hawkers and stands on the road-side. For most of the locals, they're completely alright with how the food is prepared. For visitors, it can give you digestive system a shock. It's not only about how the food is prepared, but the spices, chili and herbs used in combination that could upset your stomach.
Secondly, when they say Bangkok traffic is bad, it's an understatement. During rush hour, you could easily find yourself in deadlock for hours at a time, especially in large junctions such as Asoke and Lam Sali intersection. Your best bet to keep track of your traveling time is to take the skytrain (BTS) and subway (MRT).
Take special care when walking on the sidewalks. The sidewalks are there for pedestrians but in Bangkok, too often the case, you'll see motorcycles on the sidewalks alongside people walking. Consequently, they drive in reverse direction as well. Hence, sidewalks in Bangkok are not necessarily safe.
Your friendly neighborhood dogs! Some Thai dog breeds are very fierce and do not hesitate to jump you if they feel you're a threat. Most street dogs are quite harmless. It's the Thai breeds with owners to be wary of.
Fresh food prices vary a lot between fresh food markets and supermarkets. Supermarkets are more convenient and you can find them quite easily; in the basement floor of almost every shopping center. Fresh food markets are harder to come by, or it appears to be harder to come by. Many fresh food markets are situated in alleys on busy streets, making them easily overlooked. In addition, a number of markets close very early; as early as 10:00 am.
If you're here with kids, there are many indoor gym and entertainment for toddlers and young kids so you won't run out of activities for the kids. Many of the international schools in Bangkok also offer Playgroup a few days of the week for 3 or 4 hours a day.
Most medicine in Bangkok you can purchase over the counter, including antibiotics. If you prefer to avoid antibiotics, make sure to tell your doctor this and it's very frequently prescribed in Bangkok.
If you're staying for a few months, besides renting a condo, apartment or house, there are some hotels that offers extended stay rates. The better known one among the expat community being Chateau de Bangkok as it is smack in the city center near Asoke interchange BTS. The hotel is also near Bumrungrad hospital, a few shopping centers and international schools.
Bangkok is not always sunny and during the rainy season, you might be greeted with grey skies day-in and out. Hence, always have an umbrella or rain coat with you.
You'll find that most places in Bangkok offer WiFi. However, it's not yet that widespread that you can connect just from anywhere. There are two options here if you're an Internet addict. Get a local mobile member with the 3G promotion. This way you are always connected. Or sign-up for True WiFi service. True is the most widely available public internet provider.
And there you go, 10 tips for anyone planning on an extended stay in Bangkok!
This article "10 Bangkok Must-Knows for Extended Stays" is written by Narisa Perngmark. Read more of her works here.