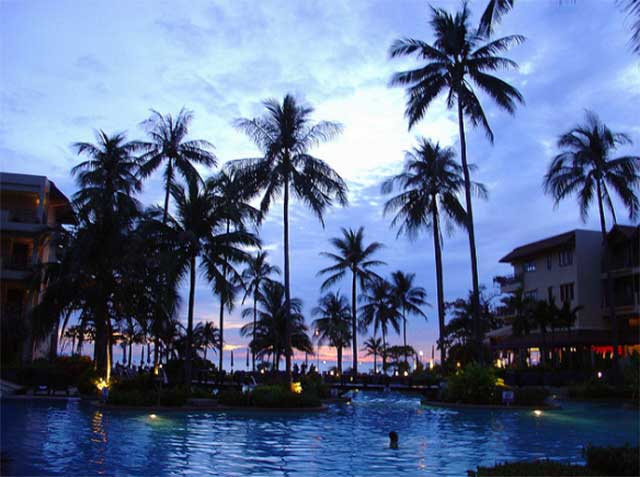 License: Swimming Pool, Merlin Beach Resort, Phuket, Thailand by Eustaquio Santimano
Thailand has always been at the world's center stage for offering fantastic tourism to people from the world over. The country has many striking locales and sandy beaches that have always won the hearts of thousands of travelers who have paid a visit to this beautiful country. The new concept in Thailand is dental tourism. This Southeast Asian country has been offering quality dental treatment and the reputation it is gaining is staggering to believe. As millions of foreigners flock to Thailand every year, you may be wondering why. Thailand is the regional hub for dental tourism due to a number of reasons.
Cost Effective Dental Treatment
If you tour Thailand for dental implants, you will likely to save thousands of dollars. Dental crowns, dental implants or any other dental treatment in Thailand can be 60 t0 80 per cent cheaper than in most developed countries. The costs of travelling to Thailand combined with the costs of dental treatment are still much lower than the costs of treatment in United States and Europe. In fact, the affordability of dental care in Thailand makes it easy for people who have no insurance to get dental treatment that they need.
Qualified Dentists
There are many professionals in Thailand with exceptional credentials. Most of these dentists have studied overseas. They have gone through training in some of the best medical schools across the globe. Dentists in Thailand are popular for their high skill levels and for this reason; foreigners opt to undergo dental treatment under the Thai hands.
Excellent Services
Apart from affordability and well trained dentists, patients are drawn to Thailand due to its efficient services. Patients are expected to wait shorter times in Thailand than in dental hospitals back in their home countries.
Well-Equipped Dental Clinics
Dental clinics and hospitals in Thailand are equipped with up to date technology as well as cutting edge infrastructural amenities. The development in the field of dentistry has scaled new heights across the globe. But the main problem many people are faced with, particularly those in USA and Europe are higher rates to avail the facilities of this type. Thailand's healthcare system is such that you will get top-quality healthcare without burning a hole in your pouch. No wonder dental vacationers are coming in numbers to Thailand.
Premier Destination
Dental tourism in Thailand is on the rise mainly because the country is among the most popular holiday spots in the world and provides a number of easy-on-the-pocket dental solutions to tourists from all over the globe. This is also largely because of the sociability of Thai people, wonderful beaches, as well as great cuisine. While you are undergoing the dental procedures in Thailand, you can also have the vocation of a lifetime.
Thailand is distinctive among the popular tourism nations because it has a lot more to offer than great dental treatment. The country has been the top holiday destination long before the tourism industry hit its stride. Its premier vocation destination has played a central role in the growth of dental tourism in the country.
John Chen is a travel writer currently located in Bangkok, Thailand. The dental clinic he recommends is Dr Sunil Bangkok Dental Clinic.