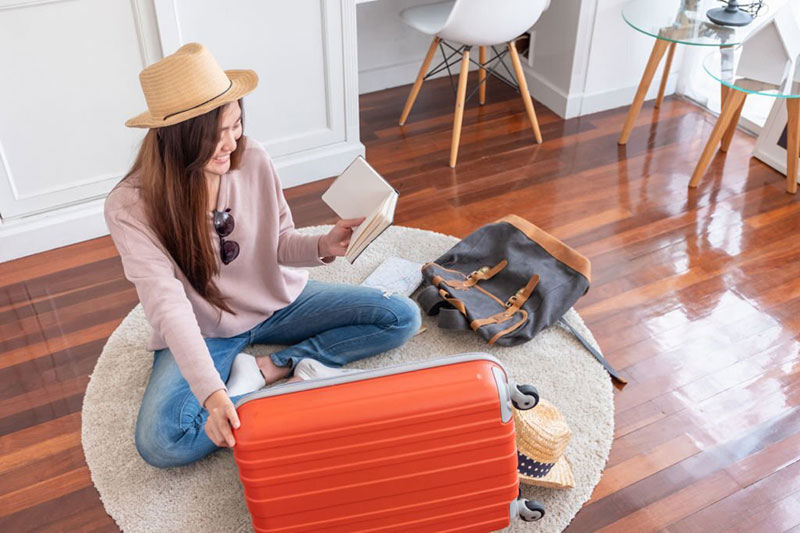 What's On Your Holiday Checklist? There is always so much to remember when you prepare for a holiday. And when you book your holiday so far in advance it can quickly catch up on you. The best thing to do, to make sure you are as prepared as you possibly can be, is to make a holiday checklist.
Passport and visas
Some countries will expect you to have a minimum of 6 months left on your passport, so you may want to check the expiry date. Your passport should be in good condition and have plenty of space for your relevant visas.
Vaccinations
If you are traveling to countries that require vaccinations then make sure you speak to your doctor or local travel clinic. They will be able to advise you on the right vaccinations and booster jabs that you need. Even if you have had vaccinations for traveling before you should still check to see if you require anything additional.
Pets
Do you have pets? Who will be taking care of them when you are away? You will want to plan this as far in advance as possible. If you are traveling within the EU then most cats and dogs can travel with you. They will need to be micro-chipped, have had all their vaccinations and their own passport. Yes, animals have pet passports too.
Travel insurance
Make sure you take out travel insurance. Don't risk it. Especially if you plan on partaking in sports such as skiing or windsurfing.
Medication
Ensure that you have enough medication to last you. If you are traveling for a long period of time then you will need to take enough with you. If you can't get all of your medication in one go then make sure you know how to get hold of it when you are away.
Neighbourhood watch
Leave your home in safe hands with one of your neighbours. You may want to leave them a spare set of keys, just in case. Make sure that you cancel any milk or food deliveries so burglars don't know that you are away. Also, ensure that you have locked all your doors and windows properly. Failure to do so could mean that, if your home was broken into, your insurance would be invalid.
Phone insurance
You should make sure that you have mobile phone insurance. That way, even if your phone is lost, stolen or breaks, you can have your phone replaced or fixed without any hassle. If you are away for a while then this kind of insurance is worth its weight in gold. Pick a mobile phone insurance company who have worldwide cover. That way, wherever you are in the world, you phone will always be protected.
There is nothing worse than being thousands of miles away from home and not being able to stay in touch with your loved ones.
Take the time to plan and prepare for your holiday and travels in advance. Preparation is key and could save you a lot of money.
By Rob Rudd
Rob Rudd enjoys traveling, and having a family with young children, his checklist is often vast and has included everything from baby monitors to nightlights and teddy bears. When not traveling he lives, with his family, on the south coast of England. Share your view on "What's On Your Holiday Checklist?" in the comment section below.