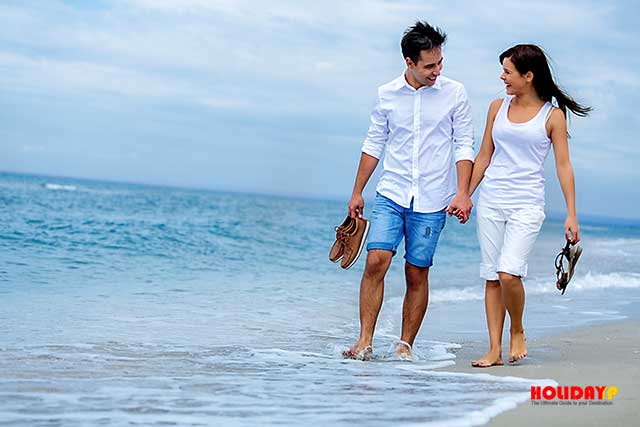 Whether it is for a few days or two weeks, everyone should take a vacation sometimes. When you are on a vacation, you not only get to relax; you also can experience exciting and new things. However, taking a vacation can get really expensive. Before you know it, you could end up spending thousands of dollars in just a few days. Luckily, there are still some travel destinations that are affordable.
Belize
Belize is located in Central America and considered a great vacation spot. If you enjoy the outdoors and beaches, you will love Belize. There are tons of fun activities you can do in this country including snorkeling, fishing, swimming, and diving. It is also a very affordable vacation spot and the people are friendly. While it is helpful to know some Spanish, a lot of people speak English in this country.
Thailand
You don't have to spend a fortune to visit some of the gorgeous beaches in the world. Thailand is one of the most affordable tourist spots in Asia and features amazing beaches. If you want to experience the big city life, you should visit Bangkok. This city is filled with a lot of exciting things including malls, clubs, bars, and restaurants. If you are really on a tight budget, you should visit Chiang Mai where you can get a hotel for just $15 a night.
Hawaii
If you are like most people, you probably think that Hawaii is too expensive. While it can be pricey, you can get some great deals if you plan ahead. For example, you should visit Hawaii during the spring or fall because the airfare and hotel rates will be much cheaper. Also, it will not cost you a cent to just relax on Hawaii's public beaches.
Greece
It is possible to visit Europe without spending a fortune. The weak economy in Greece has caused the travel costs to go down significantly. If you take the time to look, you can find great deals on hotels and airfare. Greece features idyllic beaches and mountains, making it one of the most beautiful countries in Europe. There are tons of great attractions you can visit in this country including Delphi Theater, Mykonos, Santorini and Mount Athos.
Mexico
Mexico is one of the most popular tourist destinations in the world, but it has gotten a bad reputation because of high-profile drug killings. The bad publicity it has received has made the prices for hotels and airfare much cheaper. Mexico still features beautiful beaches and quaint villages that have not been affected by the violence. When you are in Mexico, you can just relax in the sand and forget about all your worries.
As you can see, you do not have to spend a lot of money to have a good vacation. The places mentioned above are very affordable and fun vacation destinations. While you on a roll of saving money, why not save even more by getting the best travel insurance rates at the lowest price. Whether you go to Mexico or Thailand, you will have the time of your life. Remember to take a lot of photos during your vacation.
Kent Logan is a travel blogger who loves to find the best deals around the globe. He loves to write about eating cheap on a global scale and his favorite inexpensive meal is Som Tam Salad which can be found in Chang Mai, Thailand (it costs about a dollar).