North Wales is blessed with plenty of nature and this mountainous region has plenty to offer those who seek adventure and culture along with a host of other activities specially organized for the visitors. Known for its wet weather, the summers are warm with long days and the winters are mild and enjoyable. This is one of the reasons for its popularity with visitors and many of them enjoy revisiting this place for the calm and relaxing experience.
Explore North Wales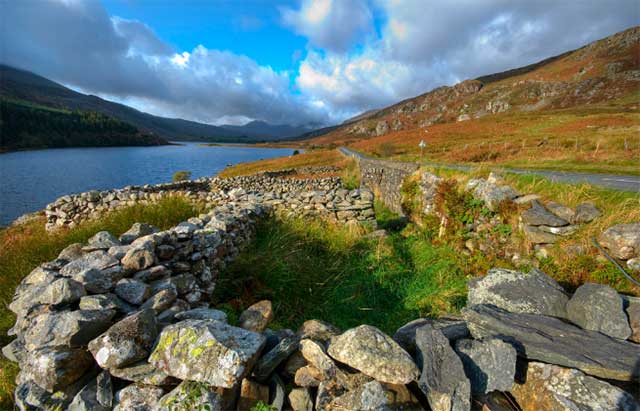 Image Source from flickr
North Wales has so much to offer visitors that one visit to this region is not enough. Known for its distinctive culture, its native language and customs are still preserved to an extent. There are so many myths and legends associated with Welsh country and the best way to experience it is to visit the numerous historical sites around here. There are number of castles to explore, with villages and towns that still follow a typical Welsh lifestyle offer an enriching experience. The region is well catered to by rail and road networks and travelling to any part of North Wales is easy.
The region has a distinct flora and fauna. The birdlife is worth mentioning, thanks to the coastal regions of the north, there are plenty of birds, including gulls, ravens, puffins and many more and a visit to the nature reserves around here are well worth it. There are some unique animals like the Feral goats, polecats etc that can be spotted in the Snowdonia Mountain Reserve.
For those wanting some kind of adventure tourism, there is plenty of action available here. There are river-rafting tours; trekking and cave exploring that are arranged here. The coastline is also well worth exploring with several cruises available and the sea life is also equally exciting. There are day trips into the Irish Sea to explore the coastline where spotting dolphins, seals and otters along with a host of other species is a given.
It is a perfect holiday destination for families as well. There are many things for kids to enjoy and explore here and the lifestyle is rather calm and relaxed when compared to other cities. Many popular cruise liners are making it a stop over for their guest to enjoy this beautiful part of UK.
Own A Lodge In North Wales
For those interested in spending a calm and relaxing weekend away from the hustle and bustle of a city, investing in a property around here is a good proposition. For those who love to be close to nature, buying a lodge is a good idea. There are several used lodges for sale in North Wales that are available at affordable prices and do not involve much legal or paper work. There are a host of well-maintained parks where these lodges are available and are well advertised. The best choice would be a lodge in a park that is close to one of the local attractions yet away from noise and pollution. The local population and the government are very serious about their environmental issues and this is one of the reasons that these lodges are developed in special areas with minimum damage to the local ecology. These compact homes make good holiday homes, their interiors can be made to suit personal requirements and they can even be rented out during the holiday season. There is a huge demand for this kind of properties even on rent for short durations as they make a unique experience when compared to regular hotels.
James is a writer and blogger with 5 years experience.