Shopping Spree in Orchha: You can go for some of the traditionally handmade metal artifacts that are a specialty of Madhya Pradesh. The other popular items are the fantastic zari work as well as the textile products like kurtis gracefully laced with typical Rajasthani motifs and pyjamas, besides the saris of Chanderi and Maheswari.
The cottage industry of the State is a mirror of the mystical and inspired artistry of the artisans hailing from various cultural backgrounds. This sector has been facing tremendous challenges in terms of production, pricing, and marketing in the modern age of technological advancement. Thanks to the untiring efforts of the Madhya Pradesh Hastshilp Evam Hathkargha Vikas Nigam Ltd, the petty craftspeople have heaved a sigh of relief. The government has revolutionized the sector by providing the tools to the individuals of the respective trade.
At the pivot of this socio-economic and cultural revolution has been a unit of the Nigam, known as 'Mriganayanee'. It pan-national network has brought in profits to these people at the grassroots who have been endeavoring to pursue a profession that has been preserving the heritage of the cultural melting pot known as Madhya Pradesh.
The many common facility centers and the Craft Development Centers set up by the Nigam across the State to provide the artistes with the official backup insofar as research, training, skill upgrading, and designing of products, and above all the diversification of the sector and marketing of the finished products. The organization is the nodal agency in organizing state-level exhibition-cum-sale fairs as well as at the national and international levels.
Communication in Orchha
There are rickshaws, auto-rickshaws, tempos to move around in Orchha. The best means would be to keep the car or the cab you took to reach Orchha from either Jhansi or Khajuraho.
Gourmets' Guide in Orchha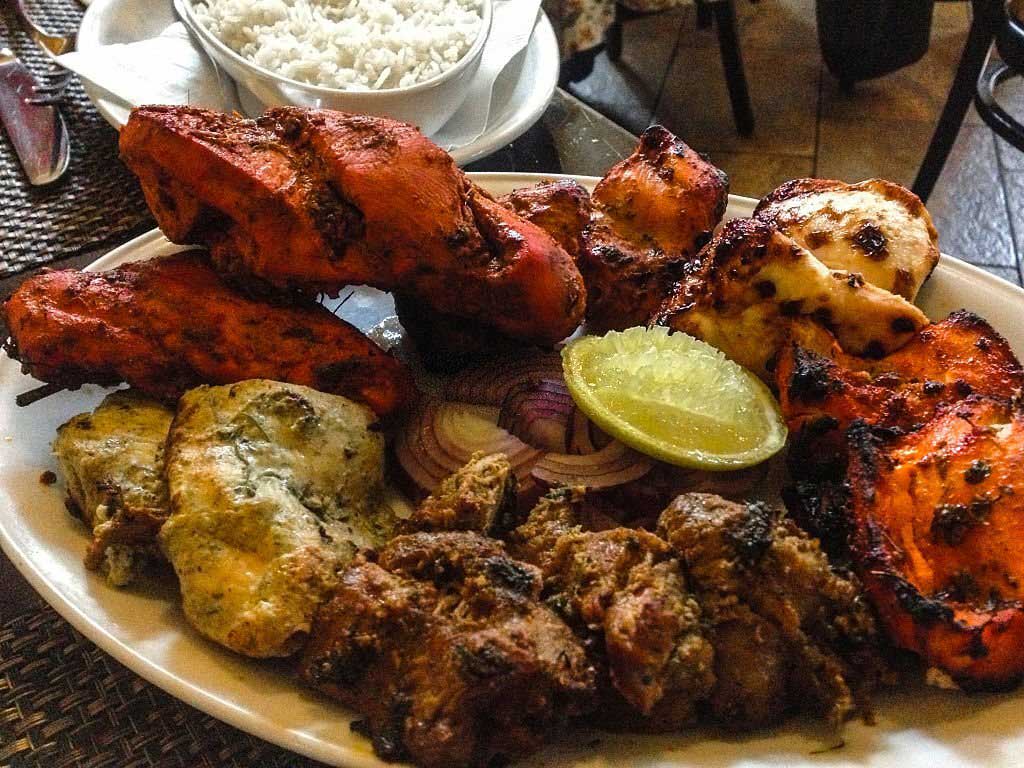 While in Madhya Pradesh, try out the following typical delicacies of the State: The mawa bati, malpua, khoprapak, kebabs, and bhutte ki kees. Indulge your palate with the characteristic Bundela cuisine. Place your order for the bada garnished with mustard and have it with the hot and tangy chutney, the urad pakora prepared with the ground urad pulse soaked overnight and then fried lightly, and the delectable combination of urad dal (a species of pulses) along with the urad pakora.
The hotels have their own restaurants where you can have a varied fare depending on your budget.
Hope you love reading "Shopping Spree in Orchha". Share your view in the comment section below.