A romantic vacation can do more to keep the fires burning than almost any other endeavor. After all, memories and the experiences that make them are living, breathing parts of who we are. But romantic getaways do not have to be prohibitively expensive. To have fun without breaking the bank, try some of these locations.
Northern California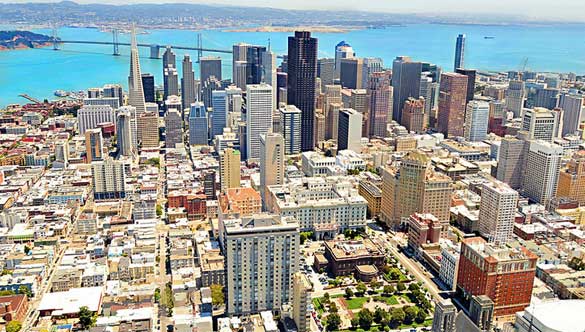 San Francisco – Photo by : Isabella C. Soniak
San Francisco, Santa Cruz, Monterey, Carmel-by-the-Sea and the wine country are all great destinations that can be enjoyed frugally. This area has some of the best cuisine around, so be sure to budget for a night out. You should also rent a car or limousine so that day trips are easy. Be on the lookout for swimming sea lions, seals and even migrating whales.
Disney World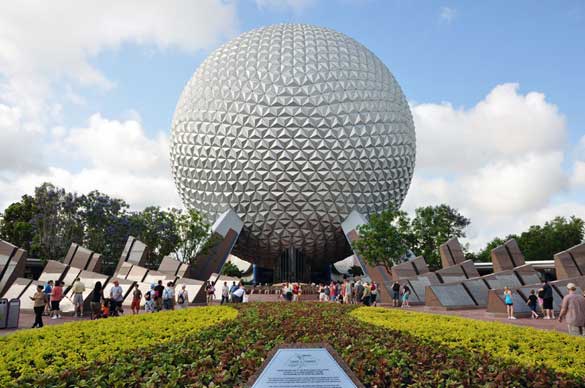 Image Source: Wikipedia
There is just something romantic about revisiting the innocence of youth. Combine that rush with a site steeped in fairy tales, and you have a recipe for romance. However, a visit to a theme park does not necessitate the expensive all-inclusive package. The cities of Orlando and Kissimmee are teeming with reasonably-priced resorts, and most have elaborate pools, spas and free shuttles to the park.
Hawaii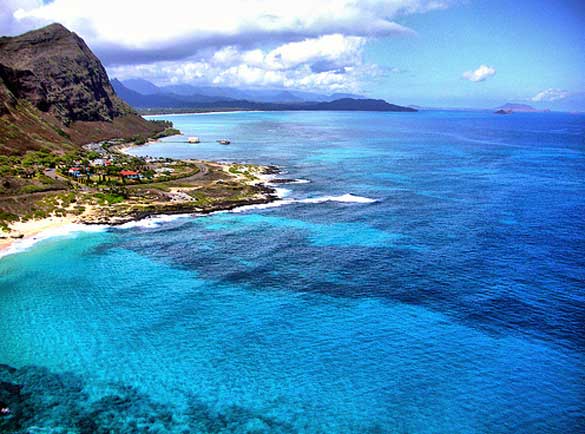 Photo by John Blacker
Recent economic struggles have encouraged tourist destinations to be competitive, making now a great time to visit the Aloha State. Opting for a garden view room instead of an ocean view saves hundreds of dollars. Look for less touristy alternatives to the usual entertainment. For example, take in a free hula show instead of attending a staged luau. Also, make the most of the beaches. They are both spectacular and free.
Washington, D.C.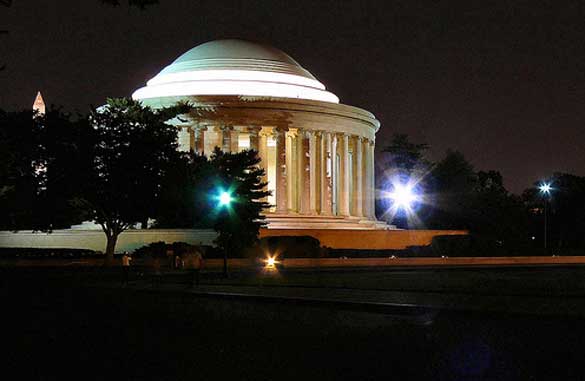 Jefferson Memorial at Night Washington, D.C – Photo by ♥♪ Sara ♥♪
The nation's capital is covered with free fun thanks to the Smithsonian Museum and dozens of monuments and memorials. In addition, the city has some of the nation's finest dining and entertainment venues. But since the Washington Metro serves both Maryland and Virginia, you can enjoy outside-the-beltway prices on a hotel.
The Gulf Coast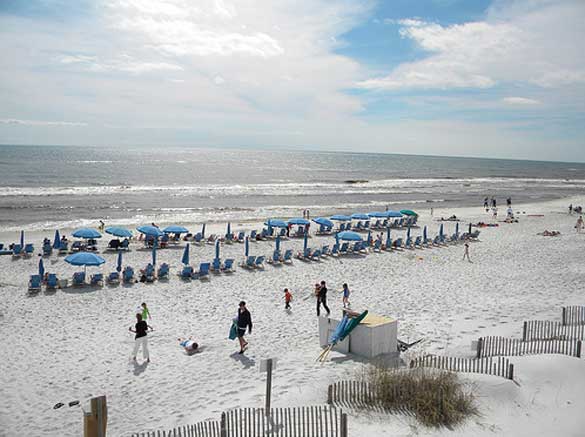 Photo by WaterColor Resort
From Texas' South Padre Island to Florida's panhandle, the Gulf Coast is an eclectic mixture of kitschy cottages and fashionable resorts. Some of the best food can be found in out-of-the-way "dives," yet five-star restaurants are ready and waiting to accommodate a romantic splurge.
New Orleans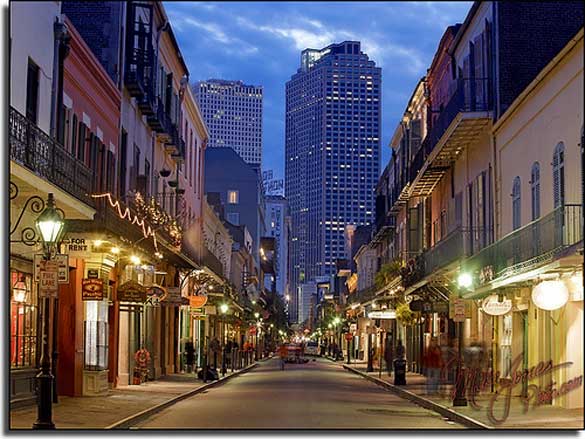 Photo by Mike Jones
This destination is all about food, fun and excess, but it does not have to cost a fortune. Some of the best cuisine is actually hidden in tiny storefronts. And without question, there is just something romantic about walking through a landscape tied forever to Paris, the Mississippi River, mythical legends and a mysterious Creole culture.
New York City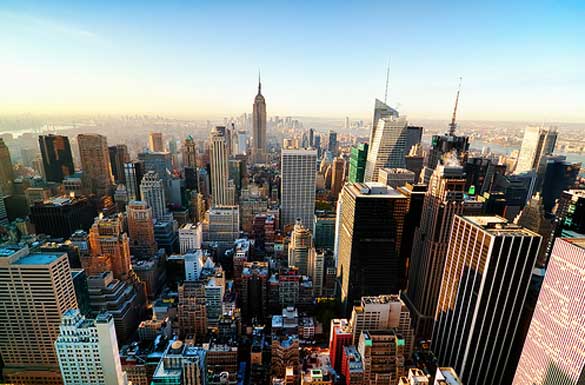 Photo by Steven Kelley
Accommodations in the Big Apple are not the cheapest in the land, but New York City is alive with inexpensive romantic possibilities. Walking, biking or skating through Central Park is a must. You can also watch An Affair to Remember, and then see the city from the Empire State Building. Even taking in a Broadway show is not expensive if you book early.
National Parks
Staying near or even in a national park is reasonable, and so is the entrance fee. It is romantic to commune with nature. When you view purple mountain majesties with the one you love, you automatically share an indelible moment. In addition, getting away from civilization is the ultimate form of relaxation.
Romance is worth encouraging, and money should not keep you from enjoying a romantic getaway with your sweetheart. Think outside the box and start planning your next vacation today.
Hamid has traveled extensively throughout the U.S. and across the globe. As an experienced traveler, he is always willing and ready to share transit tips with his clients at Colony Limousine. When patrons are looking for an elaborate or luxury car service, Hamid and his staff are there to help.