The city of Charlotte on it's own only has a population of 751,087 people, but the metropolitan area has a massive population of almost 2.3 million people.  There are millions of people in the city of Charlotte, and if you've recently gotten a job offer in one of the major financial centers in the country you're about to be one of them.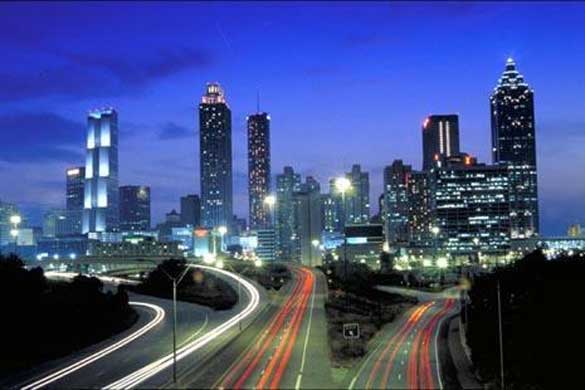 License: Creative Commons image source
A Bustling Financial Capitol
Charlotte is the second largest financial center by assets; the city is only surpassed New York City.  Bank of America and Wells Fargo both have headquarters in the city, and the National Basketball Association and the National Football League call the city their home.  There are thousands of people who travel to the city each day for employment, but some people who land jobs in the city are going to have to relocate there. Some of you may be moving in with a friend or family member in the city, others may be lucky enough to have a job that pays for corporate housing.  Even the most convenient relocation process is going to be a little challenging, and this blog post is here to help you deal with your big change.  If you're going to be relocating for work, follow these tips of advice to make sure that your upcoming move goes well.
Understand Finances
When you accepted the job someone probably said something general about helping you with moving costs, but you need to make sure that you understand every financial obligation both you and your employer have for your relocation.  Some places of employment will pay for housing in a designated area for a number of months, others will allow you to choose a place to live and will reimburse you for the first few months you live there.  Either way you need to be 100% sure about who will pay for what.
Utilize Your Social Network
Thanks to programs like Skype and FaceTime it's a lot easier to stay in touch with friends and family members from back home.  You can use social tools to stay in touch with your current circle of friends, and you can use other social tools to make new ones.  Before your big move spend time on LinkedIn gathering connections from co-workers at your new office.  Introduce yourself and let them know that you'll be moving to the area soon.  Some of your friendly co-workers will feel compelled to see how you're doing, and maybe even introduce you to new friends.
Acclimate to Your New Surroundings
It was said before that even a successful professional relocation is still a big change, so you need to do whatever you can to get used to your new life in Charlotte.  If you like doing outdoor activities, try spending a Saturday at the Us National Whitewater Center, or visit the Hendrick Motorsports Complex if you like sports. Corporate housing options in Charlotte, NC may make the move a lot less intimidating, since other professionals in a similar situation will be in your immediate area. There's a lot to do in the city, and the faster you find something you like to do the easier your move will be.
By Marge McCormick, a long time business traveler that has created a home on both coasts and many spots in between.
You may also love reading "The More Unusual Places of New Zealand for a Cycling Vacation"