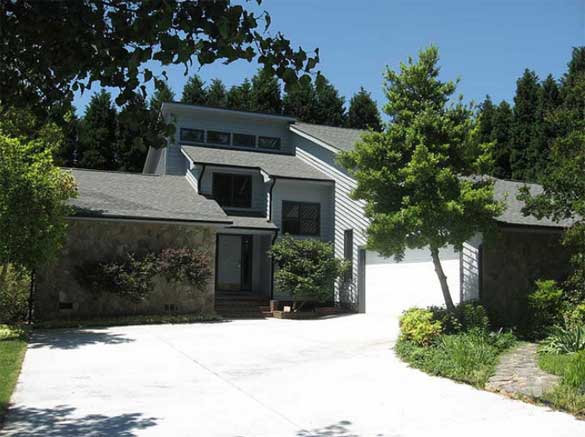 Photo by liudka
Recently got married and want to start your own family? Tired of living in the city and want to start again in your home, with that white picket fence? Mooresville has great selections of homes that would suit any type of family. Finding a home that would match your wants and needs may be challenging, but take the right steps and you'll be a home owner in no time! Here are some tips when choosing a home in North Carolina for your family.
Consider Your Child's Education
One big factor that families should think of when choosing the perfect home is the quality of the school system in the area. Education is very important since all parents want their child to be well prepared for their future endeavors. Assess the educational system when selecting your new home before deciding to purchase. It doesn't matter if you have teens, toddlers, newborn or still in the planning stage to have a baby. You should think of this now, since you would want your children to grow in a place where they can be safe and comfortable in their school system. Besides, owning a home in a neighborhood with an excellent school system will make your home's value go up. So just in case you decide to move, you wouldn't have a problem in reselling your home.
Kid-Friendly Community
When getting a home, location is also one important consideration for families. And yes, Mooresville, North Carolina is a great location to raise a family, so you're in luck! A parent will always want their children to grow in a safe and secured environment, no matter what the situation is. To help you decide on this, check the number of playgrounds and parks, and how well they are preserved. You can visit your desired location in the morning and evening to observe. Do checks on weekends and weekdays to get a sense of the community feel as well.
Determine How Much Area You Require
Once you have narrowed down your neighborhood choices, you can now decide how much space you would require for your family in your new house. You can start this step by coming up with a number of baths and bedrooms you would need for your home. Consider your family's hobbies too, since you would have to reserve rooms for entertainment, art and other common areas.
Consider Your Outdoor Space
The outside of your home is also important, especially if your family loves to spend time outdoors. You might want to find a house with a backyard for your small children or pets to enjoy. A spacious garden or backyard is a great venue for family barbeques and parties too.
Plan Your Family's Future Ahead
Since acquiring a house will require time to completely pay off, unless you paid cash, you would want to plan your family's future right before buying a house. If you want to have a large family, consider homes with more bedrooms. If you want to start a business at home, you would also need a lot of space for your business. Think ahead and see yourself in five or ten years to help you decide on this.
Whether you desire to live in the suburbs or the city, your main goal is to make sure that you have the best house for your family. Your Mooresville, NC real estate options may vary on the market. So take this decision seriously, but don't take too long.
Mike is a travel adviser in the state of North Carolina and is a firm believer that the state has plenty of options for families to make North Carolina their first or next home.