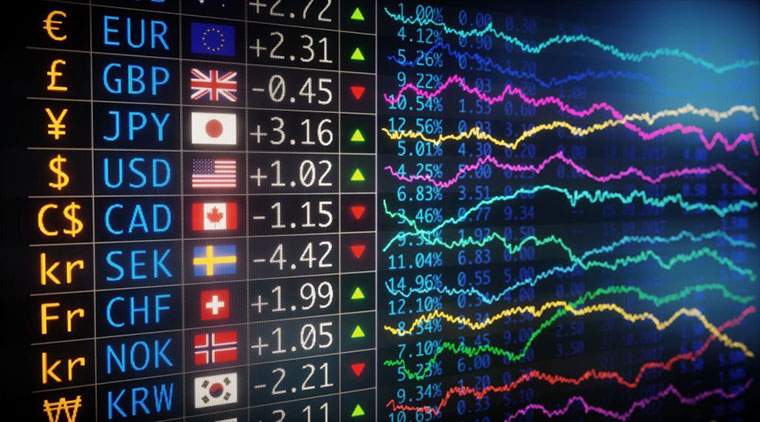 Exchange Rates Are Making Holidays Much More Costly: I have just had a major shock when researching the possibility of taking a skiing trip to Switzerland next year. The shock was caused by the potential cost of the trip and more specifically the current exchange rate with the Swiss Franc. I can remember taking family holidays to the country when the exchange rate was CHF2.5 to £1 but I have discovered that the current rate is a measly CHF1.42 which means I may require a lottery win to afford my proposed trip!
Exchange Rates
The problem does not end with Switzerland either. The Euro has strengthened considerably against the pound over the last year as I found to my cost just this month when taking a holiday in Slovenia and things are no better if you want to travel to the United States. Gone are the days of $2 to your Pound, you will now get just $1.52 and experts are predicting that this will fall to $1.43 by the end of 2013. Even some of the countries which traditionally offer great value for British tourists are looking poor propositions at the moment. The Currencies of Turkey, Bulgaria and Poland have all rallied of late and that leaves me asking myself where I could actually go to get value for money?
Major Expense
Holidays are a major expense and it is always prudent to get the best value that you can but now it is even more crucial. The base costs of holidays are on the rise and your money just isn't going to go as far when you get there. It is definitely time to evolve a strategy. That strategy should always include looking for the best deals and sourcing the best place to change your money but now it is going to have to include finding the right place to visit as well. Sadly good short haul destinations are now in short supply with the Czech Republic topping the list of potentials as the currency there has weakened against the pound significantly. A little further afield Egypt is still good value with its currency losing ground against the Pound but that is about it on the good news front close to home.
Long Haul
The only other option is to look at long haul destinations which naturally are more costly to get to in the first place. South Africa, Brazil, Argentina and Jamaica are the stand out choices to make your spending money go further than it used to but that isn't going to make a holiday to these destinations particularly cheap as the costs of the flights will be prohibitive.
Lower Your Expectations
I guess we may all have to lower our expectations when it comes to international travel. We must consider staying in self-catering accommodation instead of luxury hotels, fly with no frills airlines, eat out less and engage in fewer costly activities and excursions and hope that things improve again in the future. If they don't we may have to take our fishing tackle with us and catch our own dinner! Of course we could all stay in the UK but then the weather has been so awful recently that the prospect of a poor exchange rate seems like a price worth paying to get away!
Sally Stacey is a frequent traveller and keen blogger who writes for Gerry's Fishing in Morecambe. Please your review on her article "Exchange Rates Are Making Holidays Much More Costly" in the comment section.