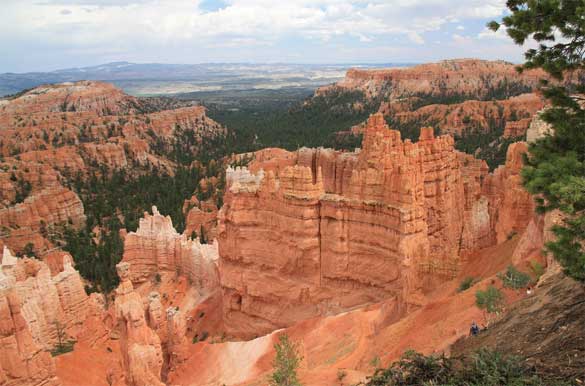 Bryce Canyon – Photo Credit: Lynn1066
Bryce Canyon National Park is one of five national parks that are located in the state of Utah. It is often overshadowed by its more famous neighbor, Zion, and its competition to the northeast, Arches. But Bryce holds its own as a special natural part of Utah that is not to be missed. The name "canyon" can be confusing, as Bryce is technically not even a canyon. It is comprised mostly of the huge Bryce Amphitheater, which is covered in thousands of natural hoodoos that give the area its distinctive and breathtaking scenery. When you go to Bryce Canyon then, you want to know where to stay. And Bryce national park lodging can also be a good place to stay when you are visiting other nearby sites, such as Zion. Here are some of the best places to stay in and around Bryce Canyon National Park.
Bryce Canyon Lodge
Bryce Canyon Lodge is the only accommodation (aside from camping) that is located inside the park. There are 70 rooms and 40 cabins, as well as a restaurant, gift shop, and general store. The lodge is only open seasonally, from the beginning of April to the middle of November, and reservations can be made online.
Bryce Canyon Grand Hotel (Best Western Plus)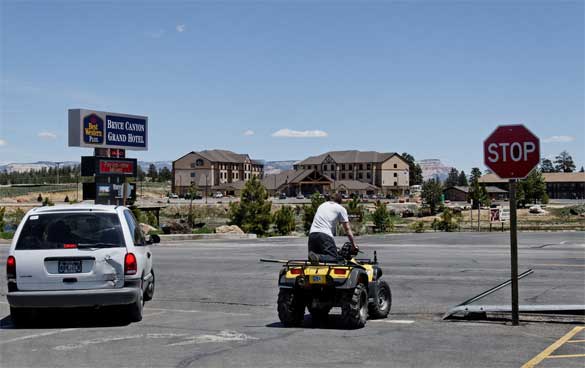 Bryce Canyon Grand Hotel – Photo Credit: Niels Rasmussen
Best Western automatically conjures images of motels at the side of the road, but this hotel could not be further from that image. With a picturesque design, large rooms, flat screen televisions, a restaurant, a fitness center, and even a pool, it is a hotel that is worth the price that you will pay. It is also very close to the entrance of Bryce national park.
Arrowhead Country Inn and Cabins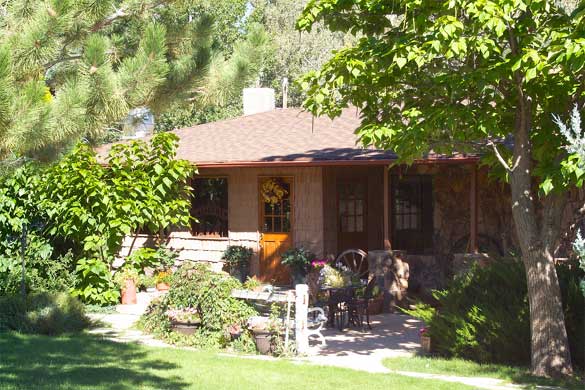 Photo Credit: dedanann65
Comprised mostly of cabins, this little inn is a good choice for those looking to spend a little less money. It is placed perfectly to allow a great view of Bryce, which you can enjoy while you eat your free breakfast. At this inn you will have the benefit of a swimming pool, pool table, ping pong table, and farm animals…
Stone Canyon Inn

Photo Credit: Rachel Martin
More of a bed and breakfast, Stone Canyon Inn is a picturesque little accommodation that is made up of a central "inn" with regular rooms, and four cabins that surround it. They are fully equipped with kitchens and living rooms, and are very well maintained. You can reserve rooms online. They are also in the process of adding a campground for groups.
Campgrounds (Inside the park)
North
North campground allows for both RVs and tent camping, in separate areas. There are no hookups, but there is a dump station that is open in the summer months and useable for a $5 fee. Reservations should be made for 13 RV sites, but all other sites are first come, first served. Cost is $15 per site, per night.
Sunset
Sunset campground is the same price as North, but is only open during the summer months. Once again there are sites for both RVs and tents, but at this site you can reserve online for 20 tent sites, the rest are first come, first served.
Vincent Stokes is a freelance writer and avid traveler.  He writes to inform families on some of the best national parks, such as Bryce Canyon National Park, lodging ideas, and how to make the best of their trip.