If you're looking for an excuse to get up to the mountains this summer look no further. Summit County offers a variety of concerts and festivals that you don't want to miss. Whether you're a foodie, a music lover or a beer aficionado you'll find your knack in Summit County this summer.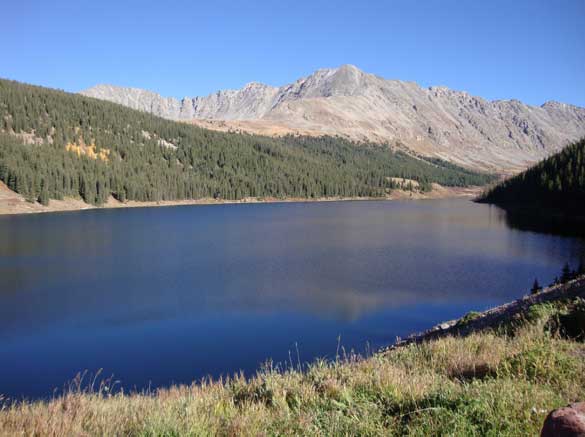 Image Source Flickr
Are you still making plans to celebrate the 4th of July? Head up to Summit County. Tuesday, the 2nd is a day just for the kids with Kid's Discovery Days. This event offers several different free entertainment options for the whole family. Then on the 4th, Summit County offers traditional holiday celebrations complete with a kids fishing derby, a bike-in movie and ends with fireworks. Don't worry if you can't make Kid's Discovery Days on the 2nd, the event is also offered July 9th, 16th, 23rd, 30th, August 6th and 13th.  On the 5th you can take the kids to check out a local presentation of Golden, a new twist on the traditional Goldilocks and the Three Bears. Tickets are only $5 and there are four show times to choose from.
For outdoor enthusiasts, check out the Big Mountain Enduro race July 6th and 7th. This race is for cross-country enthusiasts and downhill pros. If you are more of a spectator, no need to worry, food and entertainment is available for all to enjoy. Another great event that will challenge your outdoor skills is the Summit Challenge Trail Race on July 7th. The race is fun enough but then the event ends with a barbeque. What could be better? If you want to get your kids in on the outdoor fun, check out the Keystone Balance Bike Series on the 7th which is a race designed for kids ages 2 through 5. This event will also take place on the 21st, August 11th and September 1st.
Yoga lovers can get their fix at Yoga on the Mountain offered on July 11th, the 26th and August 8th, all at A-Basin. Or June 29th- June 30th they can check out the yoga offered at the Snake River Festival. Also included in this one is two days of riding, live music, kids activities and beer gardens.
If you like to throw back some bubbly brew while taking in bluegrass music then you don't want to miss this year's 17th Annual Bluegrass and Beer Festival. Sample beers from more than 30 different breweries and consume delicious home-style meals while being entertained by three different stages all playing bluegrass.
Anyone who wants to watch their budget but also enjoy this summer's best Summit County events also has plenty to choose from. Every Friday during the summer you can take part in the Friday Afternoon Club. You can experience free gondola rides, free music and take part in food and drink specials. Also, be sure to check out the River Run Rocks free concert that takes place on August 24th.
The best part about all of these events is that summer time in the mountains is considered the off-season. You and your family can enjoy discounted rates while enjoying everything wonderful about Summit County.
Aston Reynolds lives in Denver and writes about Summit County for SummitCove.com. He likes to ride his bike during summer and ski during winter.