This temple township located 70 km from Agra is on the banks of the Yamuna River. This place has been named after its presiding deity Lord Bateshwarnath. The best time to visit this sleepy temple town is in the month of November every year when it wakes up in the real sense of the term. That is the time when the annual cattle fair is organized there. Tourists — Indian and foreigners — flock there at that time and merge themselves in the colorful mela – of man, money and cattle.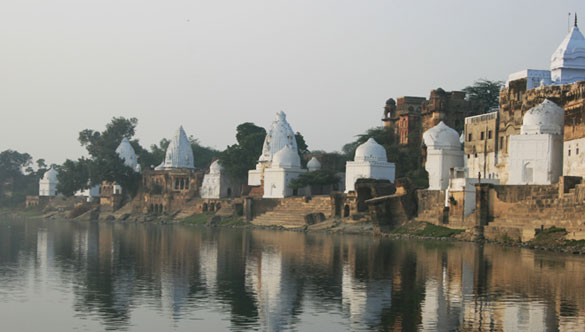 There are as many as 108 other Shaivite temples here as well — all situated along the banks of the river. You should make it a point to also visit them and offer your prayers.
You can go there in the easily available share-taxis and public buses.
The Four Definite detours in Agra
Following are the "Must See" detours arranged alphabetically are: Bateshwar, Bharatpur, Fatehpur Sikri, and Sikandara.