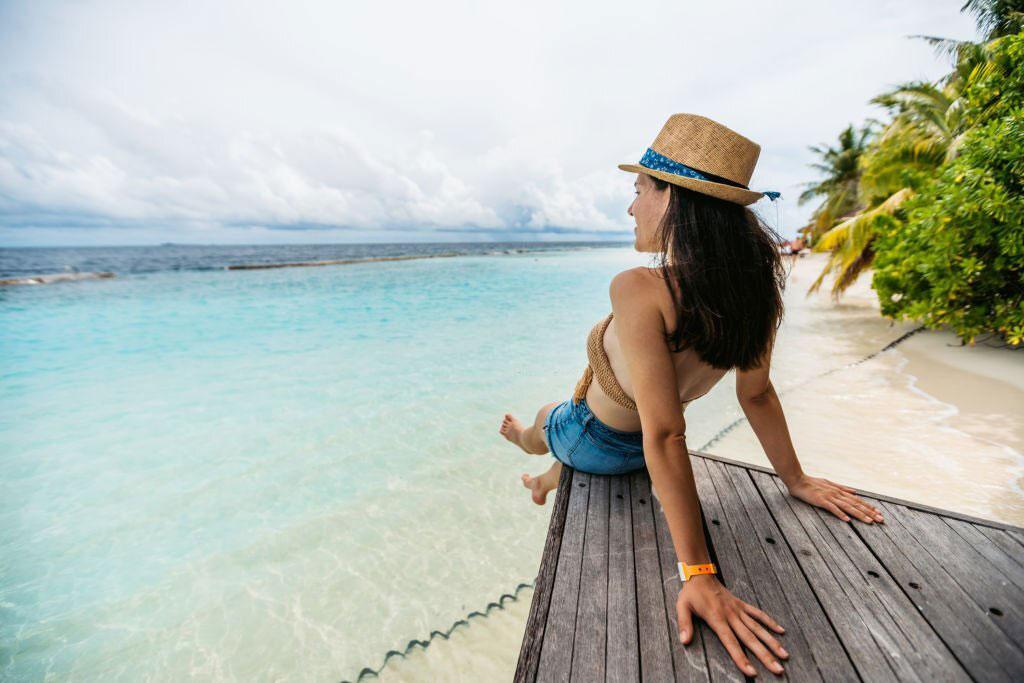 Seeking Total Relaxation: If you are in search of a place where you can kick back and experience utter relaxation, you should consider the charming town of Xcalak, Mexico. This quaint fishing village lies at the end of a peninsula in Quintana Roo, just a stone's throw away from Belize. Shoppers beware: there are no malls or tourist shops here, just amazing scenery, friendly locals, and the chance to truly escape all the realities of back home.
The Journey to Xcalak
The beauty of Xcalak lies in its remoteness. However, it can also make arriving in this out of the way destination a feat onto itself. After arriving in Cancun, you must drive 4 ½ hours via rental car in order to finally reach the welcoming arms of this land lost in time. Luckily, there are plenty of opportunities to stop and sight-see along the way.
Playa del Carmen is an excellent place to stop for a bite to eat, and you can witness the Mayan ruins and beautiful beaches of Tulum. It may be tempting to end your journey here, as Tulum is quite beautiful in its own right, but continuing on to Xcalak is well worth the trek.
Smile, You're There!
Arriving in Xcalak, you will be immediately greeted by the welcoming palapa bar, where cold beer and the most beautiful ocean views you likely have ever seen await. The sugary white sand seems to effortlessly flow into the deep turquoise waters that extend for what seems like an eternity. The reef lining the coast a half mile offshore only adds to the visual brilliance, not to mention the idyllic lighthouse flanking the western edge of the beach. It is at this time when you will start to realize how relaxing the rest of your stay will be.
As I previously warned, there is not a whole lot of activity in Xcalac and little to do except relax. After all, relaxation is the name of the game here. However, Xcalak is not necessarily a ghost town. There are several delicious restaurants and eating establishments. Costa de Cocos offers terrific options if you get the craving for finer fare. You can find the best burger in Mexico at the Xcalak Bar and Grille.
However, if in the tropical paradise of Xcalak, you are sure to want to fresh seafood from the beautiful local waters. This can be found at Sylvia's house, literally. Located one street over from the beach road, Sylvia serves locals and adventurous tourists fresh lobster and shrimp courses with all of the fixings. You can eat an entire delicious meal, including a beer or two, for only $6-$7. Make sure and stop by here for a day-time margarita as well. This is truly the essence of Mexico.
Relaxing Activities
Divers will be pleased to find XTC just a short walk up the beach. The friendly Texas couple who run the dive shop can take you out on the dive of a lifetime. The offshore reef is littered with schools of tropical fish and marine life of every size, shape, and color. Due to the proximity of the reef to shore, snorkeling is a terrific alternative as well.
Those wishing to venture even further offshore can meet Dave at Costa de Cocos and arrange for an afternoon of deep sea fishing. The sport fishing in this part of the world is vastly underrated, so don't be surprised if you end up bringing a marlin back for Sylvia to cook up for you. It's impossible to eat such a large fish by yourself. Why not invite the rest of the town over for a terrific evening of drinks, food, and fun?
This is what Xcalak is all about. Just relax, enjoy the sounds of the small waves lapping on shore, the sights of the crystal clear water, cold beers, quiet nights, and the most fantastic sunrises in the world.
Author: Kevin Caldwell is a writer for www.washingtondchotelsuites.com. Kevin travels often and enjoys writing about his experiences and giving others tips and advice. Kevin strives to make it easier for others to find the information they need to take the next step in traveling. Hope you love reading "A Destination For Those Seeking Total Relaxation". Share your view in the comment section below.