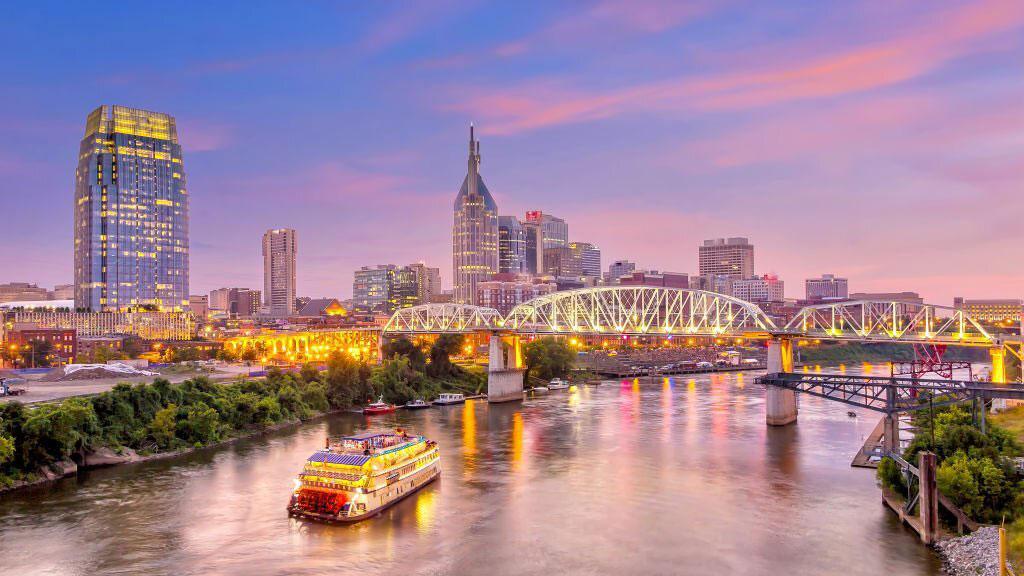 Budget Hotels of Nashville: Looking for an affordable and at the same time comfortable lodging in Nashville? 3-star hotel is definitely what you need! It's ideal for families, business travelers, young couples and everyone who doesn't like to spend much money for hotel. Totally, there are over 60 three-star hotels in Nashville, and they are very diverse.
For your convenience, we've selected only the best ones, which offer cheap rates, comfortable rooms and satisfactory service. So, you can find them in the following list…
Hyatt Place Nashville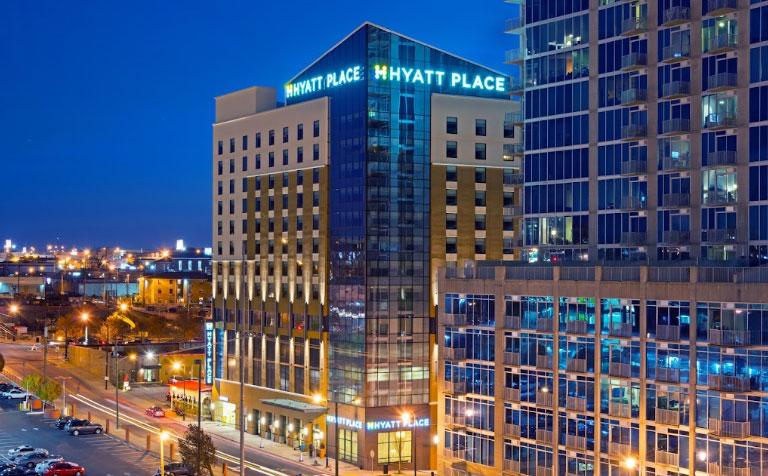 Hyatt Place is a lovely city hotel situated almost in the center of Nashville. If you like shopping, this lodging will be an excellent choice for you, because you can find lots of malls close to it.
A trip to Nashville Zoo will take you 20 minutes, to the Country Music Museum and the Hall of Fame – just15 minutes.
Hyatt Place Nashville features spacious suites with comfortable beds and modern furnishings making it popular both among families and loving couples.
It also offers a fitness center, business hall and 24/7 reception. Compared to other options in the city, the visitors of Hyatt Place Nashville get more for the same money.
Address: 220 Rudy Cir
GPS Coordinates: 36.221045, -86.696216
Distance from the Nashville Airport: 8.9 miles
Average rates: $160-200/night
Comfort Suites Nashville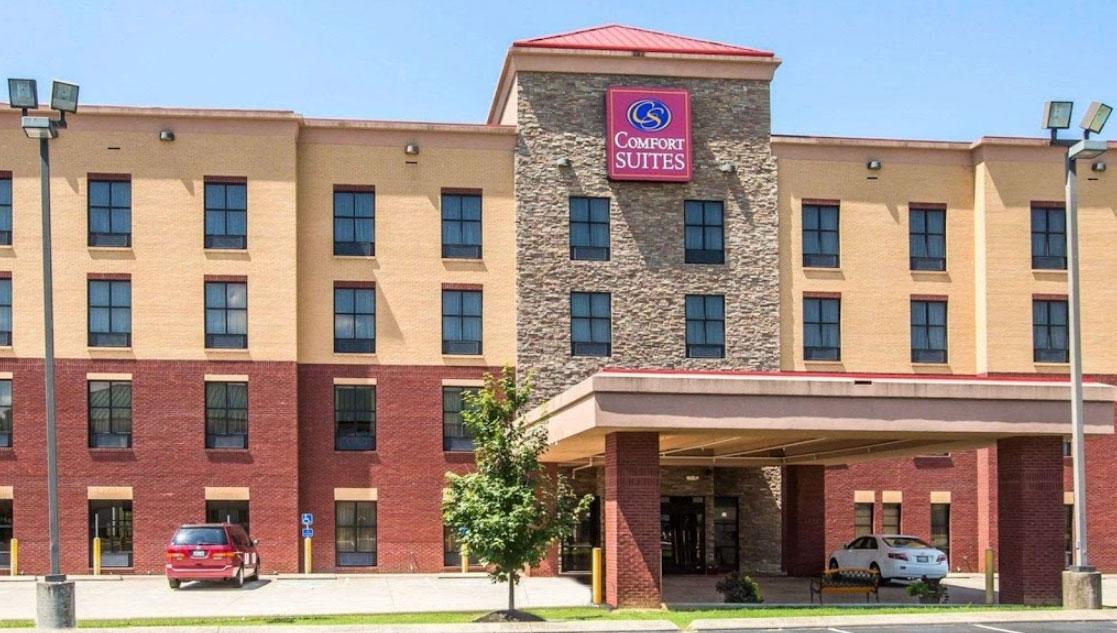 Comfort Suites Nashville is a high-class hotel offering Wi-Fi Internet, free breakfast, and a large indoor pool.
The suites at the Comfort Suites Nashville feature a TV-set, a coffee maker, microwave oven and refrigerator.
If necessary, the visitors can use a gym, business facilities and free parking. In the morning, the hotel serves a full breakfast.
From Comfort Suites Nashville you can easily reach the Country Music Museum or Nashville Airport just in 10 minutes.
Address: 3431 Percy Priest Dr
GPS Coordinates: 36.152602, -86.627789
Distance from the Nashville Airport: 3.5 miles
Average rates: $200-260/night
Home2 Suites Nashville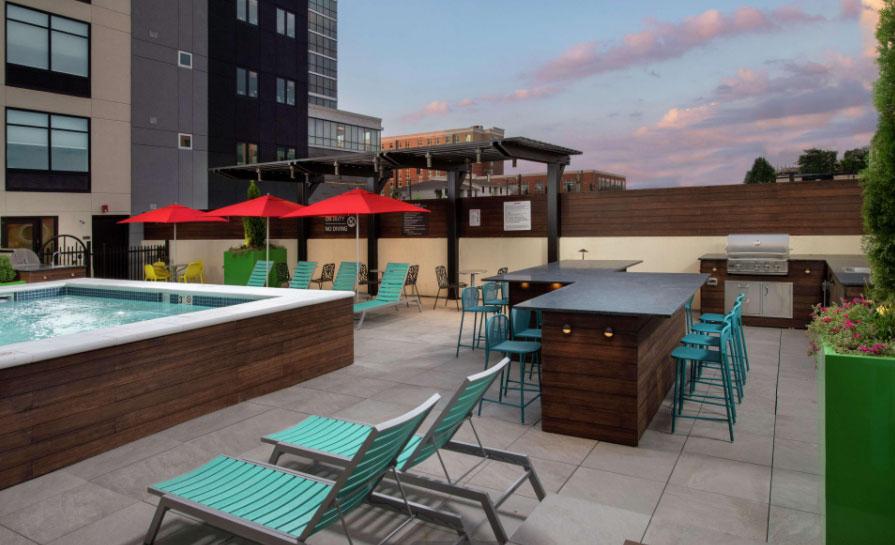 Home2 Suites Nashville is situated 3.2 km away from the local science center and offers incredibly tasty breakfast. All suites are equipped with a microwave oven, small refrigerator and a dishwasher, as well as a lovely seating area with a sofa bed, which can be used during a longer stay.
The visitors of Home2 Suites Nashville have free access to a fitness center, Wi-Fi Internet, concierge services and convenient parking.
This hotel is an excellent option for families with kids as well as for business travelers.
Address: 1800 Division St
GPS Coordinates: 36.151488, -86.794244
Distance from the Nashville Airport: 9 miles
Average rates: $170-230/night
Hotel Indigo Nashville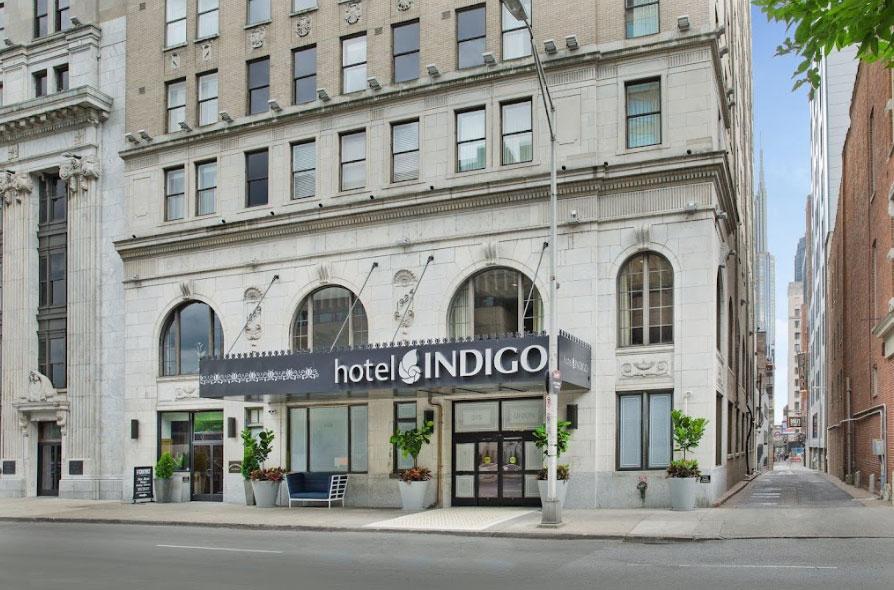 This hotel is situated in Nashville downtown and features comfortable suites, 24/7 gym with full-length mirrors and a restaurant.
All rooms of the Nashville Indigo are decorated with beautiful photos and equipped with a flat-screen TV-set, and free Wi-Fi.
The hotel's restaurant, 315 Bar & Grill, is always open. So, you can relax in the restaurant enjoying excellent food and service. In addition, there's an art gallery and parking there. Room service is also at your disposal.
Address: 301 Union St
GPS Coordinates: 36.165076, -86.778706
Distance from the Nashville Airport: 9.5 miles
Average rates: $190-275/night
Courtyard Nashville Downtown
This is a cozy hotel situated in Nashville's city center. All suites are equipped with coffee-making facilities, TV-set and a small refrigerator. Each room also features a writing-desk, which is very convenient in case you are a business traveler.
The reception is open 24/7. Throughout the entire stay, the visitors of Courtyard Nashville Downtown can use a business center, as well as a launderette.
At the local bistro you can always have a breakfast, dinner or just enjoy a cup of Starbucks coffee. The hotel's lounge café offers a wide selection of wines, beers and cocktails.
In short, Courtyard Nashville Downtown is an excellent city hotel offering convenient sightseeing, well-equipped rooms, beautiful furnishing and free parking.
Address: 170 4th Ave N
GPS Coordinates: 36.163534, -86.778762
Distance from the Nashville Airport: 10 miles
Average rates: $200-220/night
Well, even despite the fact that Nashville is not a very large city, it features a good selection of affordable, and at the same time comfortable lodgings. So, booking a room at any of the above-mentioned hotels, you get an attractive price and excellent service.
Want to reach your favorite Nashville's hotel quickly? Just rent a car in Nashville Airport and set the corresponding GPS coordinates into the car's navigator.
Hope you love reading "5 Best Budget Hotels of Nashville". Share your view in the comment section below.