Inexpensive Winter Vacation Hotspots: As the mercury falls, many people opt to escape their cold realities for warm weather getaways. Sadly, most can't afford to spend a fortune on expensive vacation packages. If you're hoping to escape the winter blues and have some much needed fun under the sun, consider the following attractive winter vacation destinations.
Los Cabos, Mexico
On the southernmost tip of Mexico's Baja California Peninsula, you'll find a breathtaking region of world-renowned sport fishing and ritzy resorts. Los Cabos is known for its countless luxury hotels, and the alluring weather makes it a popular winter destination. Still, affordable package deals and new airfare services have made this area an economical option nevertheless.
Spirit, Aeromexico and American Airlines all offer nonstop flights priced at around $300 a ticket. Once you arrive, you'll find endless accommodations, with wintertime package deals that include beverage and food credits, along with 50 percent savings off rack rates at several Los Cabos properties. Just be sure to look for something before Spring Break, when rates begin to climb due to increased demand.
Chiapas, Mexico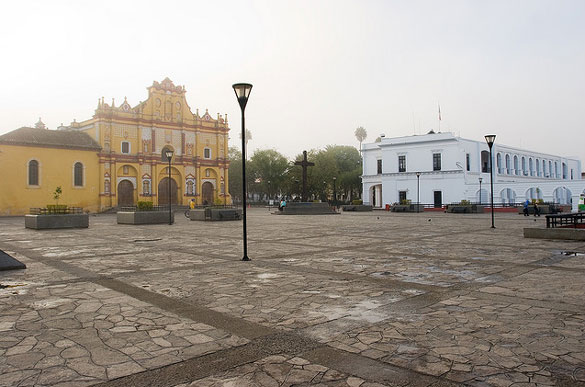 Tucked within Mexico's southernmost state, you will find mist-shrouded jungles, volcanic mountains, spectacular Maya ruins and thriving indigenous communities. Home to the Pre-Hispanic City and the National Park of Palenque, Chiapas is the perfect winter vacation destination for travelers who appreciate hands-on activities. Stroll through the unique cobblestone streets of Spanish colonial San Cristóbal de las Casas or sample a taste of the area's rich culture by taking a guided tour of Maya-speaking Tzotzil Indian villages. Although it might not be ideal for casual vacationers, this destination is perfect for culture lovers who aren't scared of a little adventure.
Punta Cana, Dominican Republic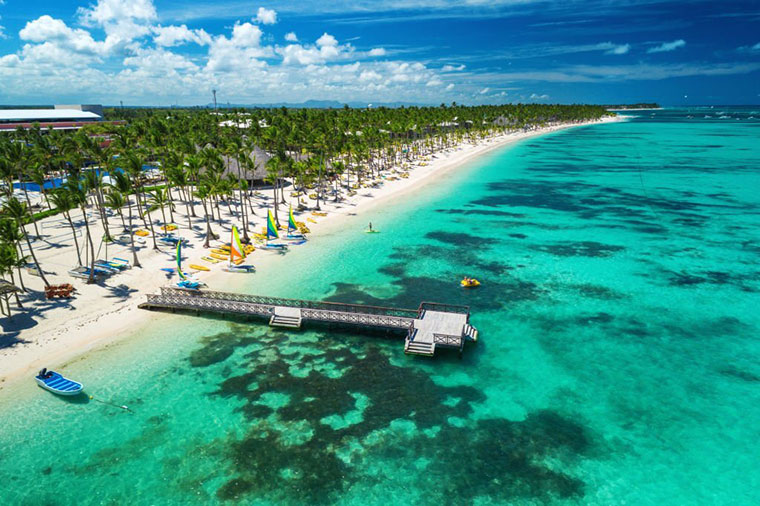 Situated off the eastern coast of the Dominican Republic, Punta Cana is renowned for having miles of pristine beaches which provide 365 days of warm sunshine. The golden brown sands are so sugary and soft, they seem to be synthetic. With that being said, there's a whole lot more to attract winter-weary vacationers. This Caribbean getaway is skilled at catering to travelers who value great service, premier hospitality and affordability. According to Punta Cana wedding photographer, Arnaud Brichet, there are all sorts of deals for travelers who need to stick to a tight budget.
"This vacation destination is especially attractive, because it has plenty of quality lodging at affordable rates," he said. "Many travelers are able to book seven-day trips that include airfare, lodging, meals and resort activities, all for less than $1,000 per person."
Owner of the local Punta Cana wedding photography company HDC Photo, Brichet says the area is ideally suited for families and couples alike.
"Since it's gorgeous, safe and affordable, Punta Cana is perfectly suited for both family getaways and romantic vacations. Because it's so fairly priced, it's also a very popular spot for destination weddings. More than anything, however, it's simply a great place to unwind, because it's peaceful, quiet and the weather is always great."
Florida's Space Coast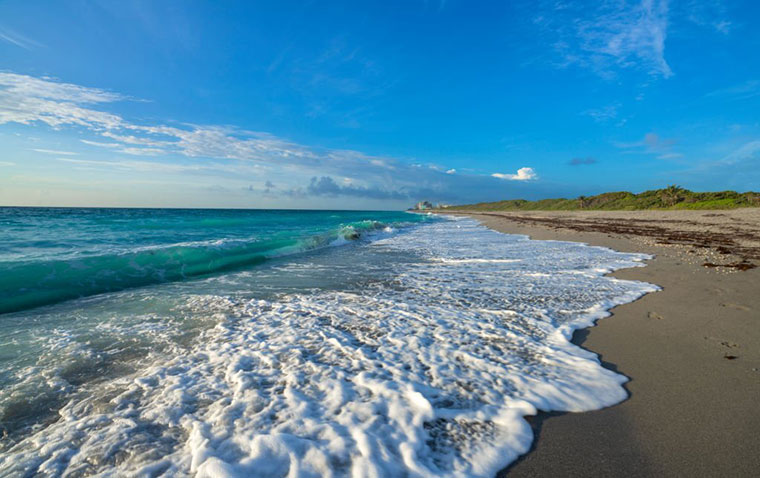 Don't want to leave the continental United States? Try North Florida instead. The southern part of the Sunshine State tends to get pretty busy during the winter months; however, the northern part usually remains pretty open, with inexpensive vacation deals that provide lots of entertainment and recreation. Enjoy quick access to Orlando beaches and the Atlantic Ocean, or drive up to the Kennedy Space Center for some mesmerizing exhibits that are perfect for curious children.
RJ Lawrence writes for 6COM Media. hope you love reading "4 Inexpensive Winter Vacation Hotspots".