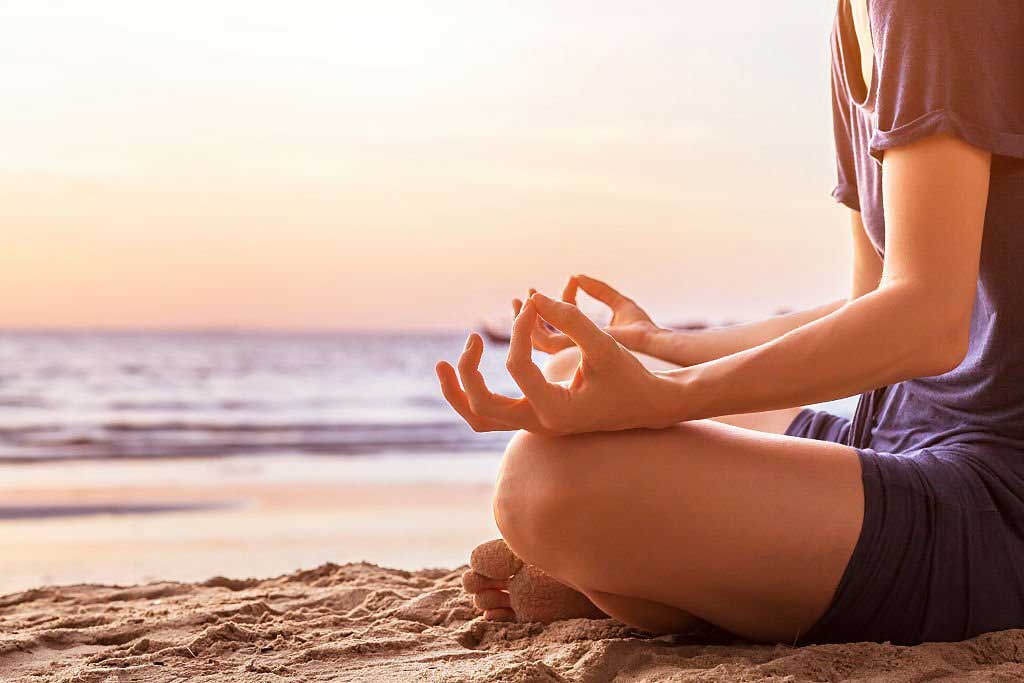 Across the world, yoga teachers are offerings a special type of holiday for those seeking to learn the ancient art of yoga, or those wishing to perfect their techniques: yoga retreats. These involve spending a week (sometimes longer, sometimes just a weekend) in a retreat home or resort, which is nearly always located in the midst of verdant nature. If you were wondering what benefits a yoga retreat can provide, you may be surprised to learn that there are many more than you can imagine. They include:
The chance to take it slow: When on a retreat, you are with your yoga teacher all day and night. This provides you with the chance to learn the philosophy as well as the technique behind yoga, tranquilly and thoroughly. Time with your teacher means you can ask a plethora of questions as they pop into your head – regarding everything from the Eight Limbs of Yoga right through to pranayama breathing techniques and the significance and benefits of each asana. Those who simply attend hour-long yoga classes usually find that they don't have enough 'teacher tie' – either because the classes are too large, or because they or their teacher have to rush off to the next activity after a class. Participants in yoga retreats often note great improvements in their technique, as well, since the retreat involves more than one class a day and groups are usually small so that the teacher can focus on perfecting his/her students' technique.
Reaping the benefits of nature: Various studies have shown that carrying out holistic activities and/or performing exercise in the great outdoors, is not the same as working out in an indoor setting, such as a gym. First of all, they have found that outdoor activities lead to a greater sense of enjoyment and fulfilment. Secondly, working out outdoors burns more calories, since walking up to your favorite yoga spot or simply going for a hike between classes provides you with a varied, often unpredictable terrain that simply cannot be imitated by even the most sophisticated gym equipment.
Other studies have shown that nature helps us battle stress by lowering levels of the stress hormone, cortisol. When this hormone is present at high levels, we can experience everything from anxiety to depression. Nature is a powerful mood buster as well, which is why nature activities and horticultural therapy is such an important complementary therapy for a plethora of patients, including those battling eating disorders, those in recovery for addiction and children with ADHD.
Healthy eating: Expect to eat highly nutritious meals during a yoga retreat; to take it to the next level, ask if vegan cuisine is served. This type of cuisine has been found in recent studies to be an efficient way to lose or keep weight off, and a large intake of fruits and vegetables has also been linked to lower rates of heart disease and some types of cancer. Often, our busy lifestyles mean that we tend to munch on fast food while at work, and do not take the time to prepare healthy meals at home. A yoga retreat is a perfect time to truly wind down and feed body, mind, and soul with the very best of nature's offerings.
Top yoga retreats
Yoga retreats are popular the world over but if we had to narrow down our choices this year, our top three would have to be:
Como Shambhala Yoga Treat in Bhutan: From June 18 to June 24, 2017, this famed luxury resort will be hosting a six-night, seven-day retreat in Bhutan, hosted by renowned instructors, Lynne Yeo and Sumei Shum. The retreat will focus on harmonizing mind, body, and spirit and every day, guests can enjoy excursions to spiritually significant places, including the stunning Tiger's Nest Monastery.
Shantisom Wellbeing Retreat in the south of Spain: Hone your yoga skills while staying in a stunning Balinese-inspired resort ensconced in the midst of verdant surroundings. The resort is also home to a top spa and healthy restaurant, so you can heal body, mind and spirit, and enjoy beautiful nature hikes between yoga sessions.
Cal-a-Vie, just outside San Diego, California: Cal-a-Vie is a bucolic retreat in the midst of rollicking fields and lush gardens. In addition to yoga, enjoy a host of fun activities, including kickboxing, dance and piloxing. The resort is also home to a world-class spa, where you can enjoy a soothing massage after your active yoga routine.
While you are on your retreat, make the most of the natural surrounds, whether you have chosen a beachy or mountain-type destination. Enjoy a refreshing swim, take long, mindful walks in the forest and enjoy the beautiful sunrises and sunsets which seem to escape from view in your daily life.
Hope you love reading "Why Go on a Yoga Retreat?". Share your view in the comment section below.