Costa Rica vacation rentals are the economical and convenient way to see Costa Rica. They provide a "home base" for tourists, from which they can branch out toward their desired activities and sites. The concept of vacation rentals vs. hotels is catching fire with families and groups traveling to Costa Rica, one of the world's most popular tourist destinations.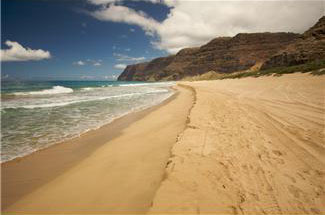 License: Royalty Free or iStock source

The Center for Teacher Development (CTFD) offers its clients long-term accommodation options (family sponsorship/shared apartments), but for temporary travelers, rental property is the best option. What's trending: Families and groups targeting a country for 2-3 weeks' worth of vacation and finding a communal space that offers rest, relaxation and cooking facilities for road-weary sightseers.
What's to do in Costa Rica? Well, the sky's the limit! You don't have to hire a tour guide (but many do) for an aerial tour of some of the most stunning rainforest terrain you will see. Top airlines are Macaw, Nature Air, and Sansa Regional. Nature Air flights have large picture windows for sightseeing and this eco-friendly company promotes the use of alternative energy, recycling, and supports EPA standards. It's a good, "green" choice! Sansa Regional offers chartered trips to specific cities within Costa Rica for groups.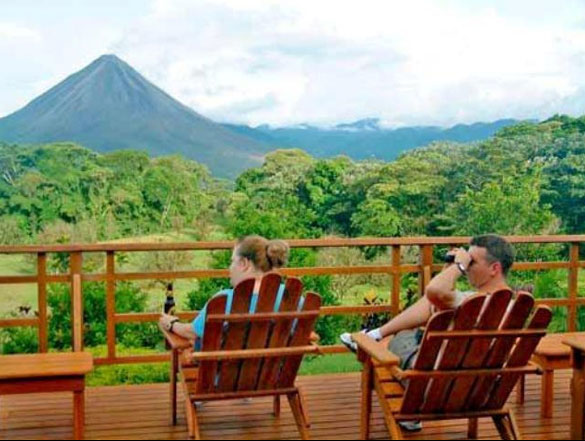 Photo Credit: Costa Rica Vacation Services…
When you're ready to get a bit closer to the ground, go to the summit of Irazú Volcano, where you can see the Pacific Ocean and the Caribbean! If visibility is low, you can still appreciate the volcano's beautiful Meseta Central and Orosi Vallye landscapes.
Still above the ground but a swinger for sure: A canopy tour is a one-of-a-kind adventure! A climb upwards to a site where you are strapped into a harness and suspended on a cable and then . . . propelled from jungle treetop to treetop! You can request your own speed ("zip" line vs. a slower pace), but the result is the same: you become one with the incredible jungle life of Costa Rica!
Strolling through Monteverde Biological Cloud Forest Reserve is magical, especially in the early morning, when the air is misty and the birds greet you as they awake to the sunlight. Another relaxing, picturesque visit is a boat trip on the Pauare River. These activities are suitable for all ages and levels of physical strength.
For the daring and young-at-heart, "extreme" adventures might include "canyoning" (hiking canyons). You may experience rappels down waterfalls and swims in a jungle pool. You might even be able to body surf down a small rapid. Try white water rafting on the Upper Reventazón River, Surfing or 4-Wheeling from Witch's Rock at Playa Naranjo to Playa Nosara.
As you plan your 1-4-week vacation, Costa Rica vacation rentals are a very appealing choice. Before you book, check them out!
Samantha Wideman is part of a team of writers and specializes in writing about current news events.