Tourism is one of the fastest evolving industries on Earth.  From destinations offering luxury resort options to budget getaways, every year there are new trends that appear. Some belong firmly in the 'fad' category; those who love to be trendy will try them before disappearing. Others endure, and becoming defining monuments of the industry.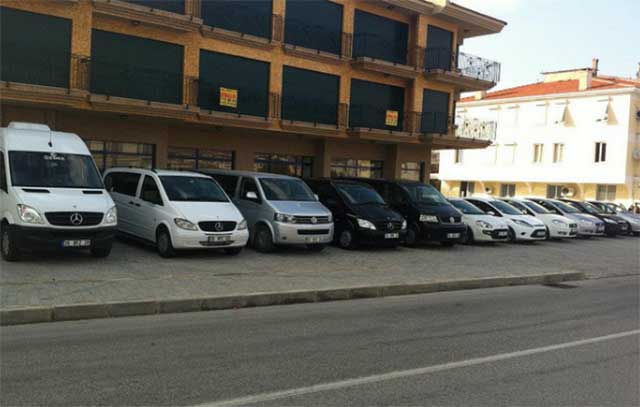 Photo Credit: BronzCesme
Changing Popularity
Vehicle hire sits between tourism and the business sector in terms of why you would need such a service. It used to be all the rage before it fell away. Then, as car ownership and fuel, in particular, became more expensive, it became popular again as people ditched their own vehicles, using public transport and hiring when travel by road was an absolute essential.
A consequence of this trend has been an increase in 'one way' car hire. Rather than hiring a vehicle and returning it to the same place, convenience and cost concerns mean many now pick up in one town, and drop off in another.
There are even some services that use an App to tell subscribers where hire cars are parked in their town. They can then go to the vehicle, unlock it with their smartphone, find the keys in the glove box, and then park it wherever is convenient to them once they have used it.
Although the latter makes for an almost seamless service, 'one way' hires can cause problems, the biggest being that rental firms tend to end up with an army of vehicles in one place, and hardly any in others.
Vehicle Transportation
This is where a company such as Transfercar comes in. Ordinarily, a hire firm will find themselves paying a substantial sum of money – not a fortune, but enough to affect the bottom line – to transport companies to move vehicles from one town to the next. Instead, Transfercar facilitates contact between firms that find themselves in such a position and travellers looking to move from the overstocked location to the one with dwindling vehicle numbers.
Transfercar and the rental firms then give travellers the opportunity to drive a vehicle at a cheap cost, usually free, so long as they return the vehicle to the pre-determined destination within an agreed time.
The benefits for travellers are clear.
Free use of a hire vehicle, which would usually cost a reasonable sum.
Additional accommodation savings if they are able to drive a free campervan.
Potential to do something they hadn't already planned during a trip.
Opportunity to experience new places and sights on route.
These benefits indicate that the use of 'relocation vehicles' is likely to be a trend embraced in the long term. It will definitely shape tourism trends in the countries in which you can find them, currently Australia and New Zealand, and will potentially have value in terms of business hires, too.
Clearly, rental firms are going to be better off, too. Yes, vehicles will return with additional mileage. However, for a smaller price than usual, they have replenished their fleet and can continue offering a full service to anyone looking to hire a vehicle from their location.
Rob is a passionate traveller who is always looking to save money against the cost of his trips. This year, he is planning to find a great Cairns car rental deal so that he can travel across Australia on a budget.