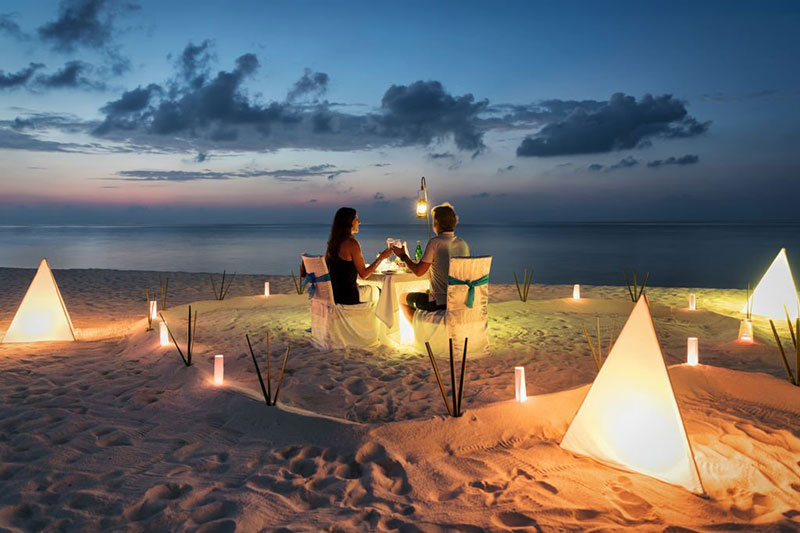 Guide To Honeymooning In Style: After months of planning and the whirlwind of activity in the build up to your wedding (not to mention the suffering you've gone through to fit into the dress) your honeymoon is the chance to unwind and spend some quality time with your new hubby. It's just you, him and a few coconut-based, umbrella-topped cocktails – bliss!
So wave the last of the relatives off and let the romance commence…
Where to go: a guide to the best looking honeymoon spots
Paris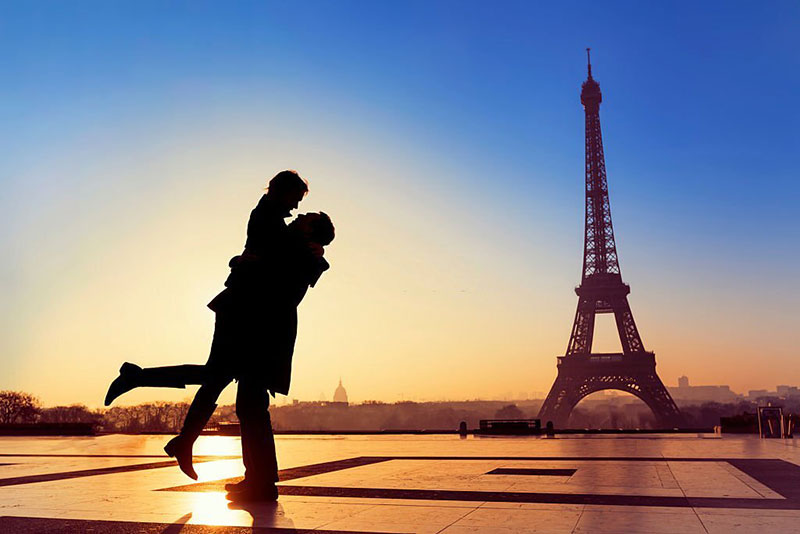 You can't go wrong in the city of love. Take a romantic river cruise along the Seine, feed each other macarons bought from the city's patisseries, clink Champagne glasses on top of the Eiffel Tower or take in a cheeky show at the Moulin Rouge.
And make sure you don't leave without heading to the Ponts des Arts (known as the bridge for loved-up couples) to steal a kiss with your bothered and leave a padlock on the rails with your names on them before tossing the key into the river. It may be a headache for the local authorities, but it's oh-so-romantic.
The Seychelles
When you think of paradise, what springs to mind? Warm sea lapping at the shore? Total seclusion and privacy? Fresh seafood caught meters away, exotic fruit on tap and tropical cocktails served to you by your own private butler?
We've just described the Seychelles where Prince William and Kate Middleton chose to honeymoon and escape the world's gaze on their own private beach. For your own slice of honeymoon heaven, try the Banyan Tree where you'll enjoy beachfront views and each villa comes with its own private butler. Royally decadent!
Mauritius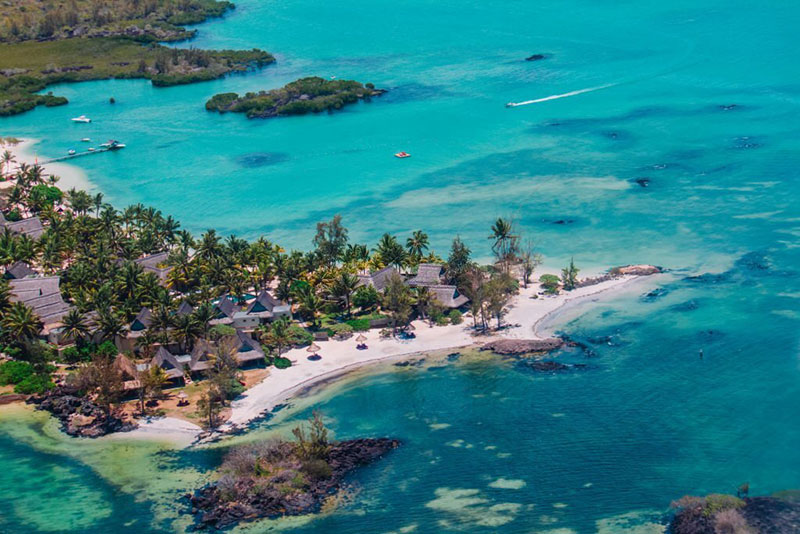 When writer Mark Twain visited Mauritius back in 1896, he famously declared that:
"Mauritius was made first and then heaven; and heaven was copied after Mauritius."
High praise indeed, and thoroughly well-deserved. With pure, Azure blue water, unspoiled sandy beaches and a laid-back local culture, it's just as stunning today as it was in 1896.
And foodies are in for a treat, too. Mauritian food is a fascinating blend of Asian, Creole and European influences and is unlike anything you will have tried before. Think delicious curries, fresh squid and seafood dumplings (boulet). All this is typically washed down with lots of rum: sugar cane is cultivated all over the island, which is used to make local rum.
And if you want to take a piece of Mauritius home with you, why not sign up for a cookery lesson with none other than MasterChef 2012 winner Shelina Permalloo?
Greece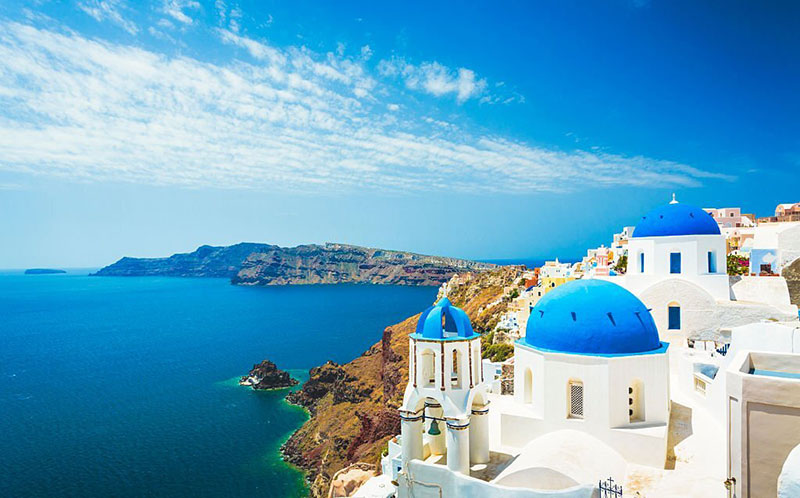 There's no denying that weddings are expensive. If you find that you don't have much leftover for a honeymoon but will want some sea, sand and delicious food, Greece is a great option right now.
When it comes to sun-soaked islands or islets to laze on, Greece has 6000 of them to choose from. And – shhh – only 227 are inhabited (including honeymoon favourites Crete, Lesbos and Santorini) so it's easy for you to find one which you'll have practically all to yourselves.
If all that gazing into each other's eyes for endless hours starts to make you feel a bid fidgety, head to Athens – the cradle of civilisation – to explore the ruins hand in hand. If you're looking for a mix of culture and a relaxing beach holiday, Greece is your best bet.
Looking good on your honeymoon
You don't want all those scenic views stealing your thunder on your honeymoon. He can admire the view, of course, but his gaze should be mostly fixed on you.
On the beach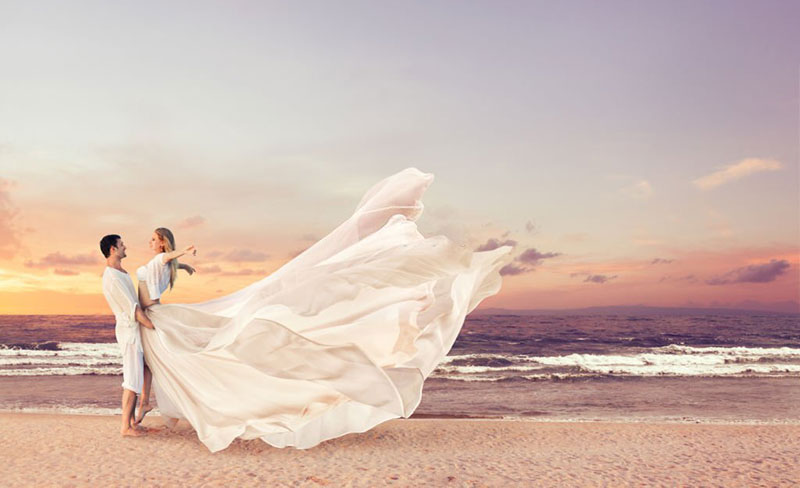 Your choice of swimwear is paramount. Invest in at least two sets (so you've got something to wear while the other one's drying), ideally in a flirty cut and colour.
Come evening, all you need to take you from beach to bar is a kaftan in a slinky material and a pair of dazzling vintage earrings for an instant injection of glamour.
In the bedroom
You only go on your honeymoon once, so splash out a little on something special to get married life off to a saucy start…
City break
Pack practical separates like trousers and a good jacket, plus some sensible flats, for sightseeing during the day. But also have a few special evening dresses up your sleeves to wow him with on a romantic dinner date.
And to make sure you look flawless at all times (whatever the weather), nip into the salon for a permanent blow dry, a wax and a shellac manicure so you don't have to worry about your beauty regime while you're away.
Where are you jetting off to for your honeymoon?
Rachel Ellis, the author if this post, is a wedding planner based in New York. Share your view on "After The Wedding: A Guide To Honeymooning In Style" in the comment section below.