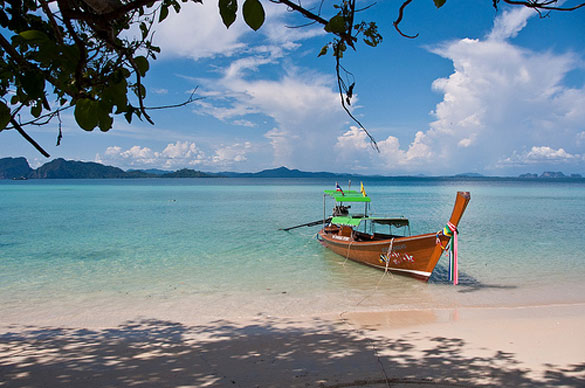 License: Creative Commons image source Image by Mark Fischer
In recent years, it seems more and more of us are seeking to broaden our horizons and find work overseas. It may be the challenge of immersing oneself in another culture, contributing to international projects, or making a bunch of new friends that has lured you to other side.
Either way, there are a number of factors you may need to consider before the big move. Although becoming an expatriate has its perks in that you are able to combine work and travel, there is scope for negative effects on your health, social life, relationships and even economic situation.
It is vital that you consider the risks associated with working and living abroad prior to making any life changing decisions. That way, you can be sure your adventures abroad will be free of any unpleasant surprises.
Your Health
No matter how resilient your immune system may be, there is a great likelihood that it may fall short of invincible when faced with a new and different environment. It is imperative that, along with access to emergency services, you also have access to medical care. That way, in the event of catching a virus or infection, you're well treated and can get back on your feet in good time.
Another common health issue is back pain that is a usual consequence of lugging hefty suitcases, endless long-haul flights, and consistently sleeping in unfamiliar beds.
If it isn't the effects of travel or a compromised immune system that catches you out, there is still your chosen place of residence at play. A destination of high pollution or poor air quality can cause respiratory complications. And developing countries where disease is rife may lead to the contraction of a more serious illness.
Your Social Life
Ask any expat and they will concede, once you leave home, you can pretty much wave goodbye to the majority of the social circle you leave behind. It can all be hunky dory for the first few days, maybe weeks with the regular phone calls to see how you're faring, but it isn't long before the weekly calls become monthly and then next to none at all.
This follows the 'people moving on with their own lives' notion and, although you are seeking to form a new social circle, it can be tough to see the old ones slip away. Besides, making new friends is not as easy as you would expect when you are faced with a different culture where being friends and hanging out can be a lot different to what you have always known it to be.
Language barriers, extensive workloads and the struggle to adjust to your new environment can all be obstructive in your quest to construct a new social life.
Your Relationships
Big decisions like deciding to up and leave the place you and your partner have always known as home, can have detrimental effects on your relationship. If you decide to leave without your partner, then your relationship is subject to all the adversity of maintaining a long-term relationship.
A serious commitment may see you make the move together. This may be encouraging for your relationship, but chances are you will also face the harsh reality of your relationship failing under the pressure of moving abroad. Depending on the culture of the country in which you reside, you may need to suppress or over-express any physical affection in public, which can be challenging if you are accustomed to a certain way of expressing your emotions.
There is also the case of one partner struggling to adjust to the culture shock and new life, whilst the other, having responded well, remains oblivious and insensitive to the feelings of their other half.
Your Economic Situation
If you are leaving behind your home and loved ones in hope of a new life elsewhere, it is important to consider whether the move is economically viable and rewarding. There is little worse than making a grand move only to find a miserable economic situation, with few jobs available, poor wage packets and a severe lack of job security. It is wise to refer to expat economics league tables and choose a destination that has clear career prospects, a fruitful work-life balance and has the potential for future global growth.
Living and working abroad can seem both exciting and daunting for those increasing numbers that decide to take the plunge. Although it may be the adventure you have always desired, there is every need for you to consider the effect on your physical, mental, emotional, social and financial well-being. It is wise to consider investing in Expat insurance in the event of your move not being completely plain sailing.
Are you an expat or seeking to be one? Comment below to share your experiences!
Shazmeen Hansrod has a keen eye for the written word and a wide scope of interests – from blogging to business, travelling and exploring culture. She recommends JBI insurance.