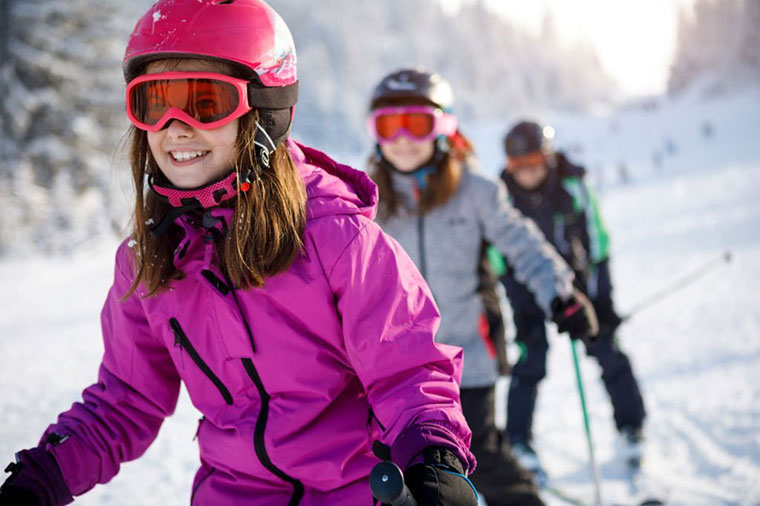 Cost Of A Skiing Holiday: Most people dream of a skiing holiday, but never make this dream a reality as it is too expensive. Or is it? There is a way in which you can enjoy a holiday in the snow-capped mountains and keep the costs down to a minimum. If you are not restricted to a specific time of the year to go on a well-deserved holiday and you are open to a variety of ski resorts, the following tips are for you.
Keep Tabs on Winter Sales
Before you take on a skiing holiday you have to be prepared. Most shops and retailers that sell the appropriate skiwear host end-of-season sales or pre-season sales. This is the ideal opportunity to hunt for bargains on your holiday ski wear.
Enjoy a Journey by Train
If you live in the United Kingdom, it is an ideal suggestion to leave your car behind and bundle the family onto a train bound for the mountains of Europe. This will not only save you a lot of money on fuel costs, airfare and the additional cost of transport from an airport, but will take you all the way (or at least closer) to your destination. Several train services offer daily journeys to the Swiss Alps.
Swerve the School Holidays
When the holidays arrive, the general pricing for a ski holiday will suddenly sky-rocket. This is because the demand is usually higher than during any time of the season. This in effect means that New Year, the February half-term, Easter and Christmas will be some of the most expensive times to enjoy a skiing holiday. If at all possible, it is recommended to reserve your time in the Alps during non-holiday periods.
Sign Up for Promotions
Many ski holiday agents are trying to lure as many holidaymakers as possible to make use of specials on hotels, chalets and charter flights. The general practice is to send subscribers e-mails with last-minute deals at potential bargain prices. Make sure that you subscribe to a few of these email listings and don't miss out.
Budget Ski Resorts
There are several resorts in the Swiss Alps that may not make the top of the list for many upper class citizens, but it offers accommodation designed for those on tight budget. While it may not have all the amenities commonly available to the rich and famous, it still provides much of what is generally required for a weekend or short-holiday stay.
Beginning or End-of Season
There is no reason why you cannot enjoy a skiing holiday at the end or start of the season. You cannot go wrong if you reserve a higher-level resort, or a resort otherwise known for snow-making or the presence of a glacier. You will be sure to enjoy a great skiing opportunity during a period when prices are usually more reduced.
Go the Distance
When you reserve accommodation that is situated further away from a ski resort, you can save yourself a few pounds. Accommodation villages generally have ski buses that travel to the ski resort, but if the village where you reserved your accommodation do not offer this facility you can always hire a car. The savings you make in terms of your accommodation will pay the vehicle hire bill and effortlessly provide you with some extra holiday cash.
Jenna James is a financial advisor who has been living in the Swiss Alps for the past 10 years. She firmly believes in being able to achieve your goals – however distant they seem – simply by planning effectively. Please share your thought on "Top Tips For Keeping The Cost Of A Skiing Holiday Down".