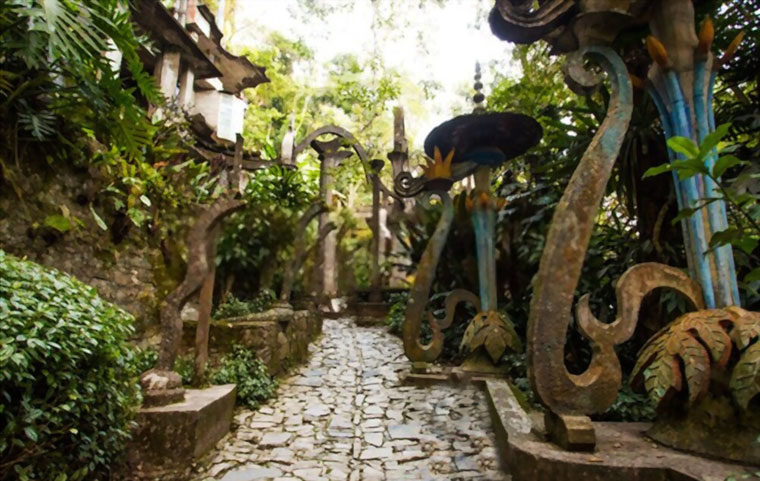 World's Most Stunning Gardens: When it comes to gardening, most of us stick to planting seeds, watching our flowers bloom and our vegetables grow. Keeping our lawn trimmed and having a pretty flowerbed is enough to the average gardening Brit. However, there are some people in the world who take gardening to a whole new level, using huge stretches of land to create surreal yet beautiful landscapes which would put the average garden to shame.
Las Pozas in Mexico – The surreal garden set in Mexico's jungle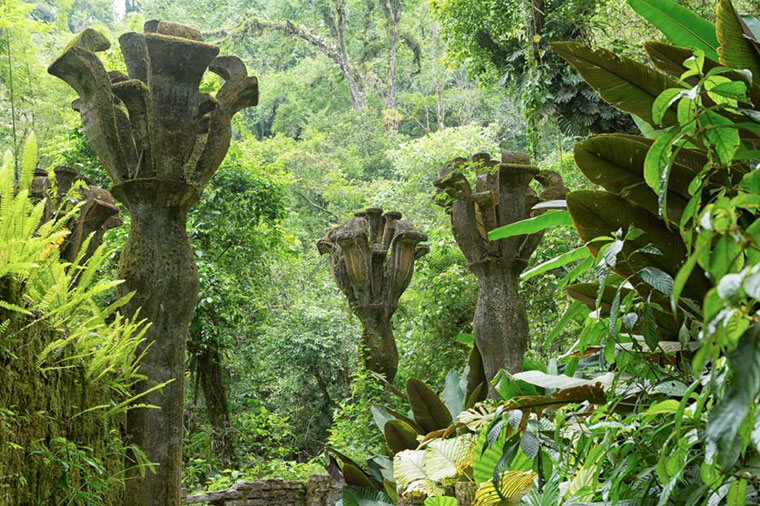 The stunning Las Pozas in Mexico is a sight to behold. Translated into English, Las Pozas means "the pools". The breath-taking garden consists of brightly coloured plants, waterfalls and pools, creating a natural yet peaceful garden. The garden was actually created by an Englishman, Edward James who created the garden between 1949 and 1984. The poet was known for his eccentricities and he was aiming to create the Garden of Eden when he embarked on his 35 year project.
The garden features 36 surrealist sculptures including features such as the "stairway to the sky" and "bamboo castle". The gardens are now open to the public throughout the year from 9am to 9pm. Visitors used to be able to hire out cabins in the gardens but these are no longer available to the public. Visitors can take a guided tour of the gardens if they wish to learn more and ensure that they don't miss out any of the best bits.
The Garden of Cosmic Speculation in Scotland – Science and maths meet landscaping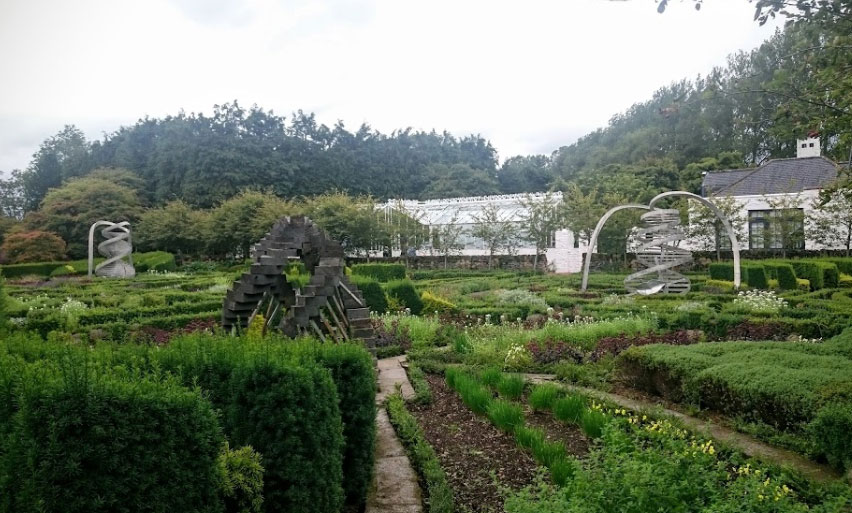 Science and maths may not usually come to mind when you think of gardens, landscaping and sculptures but when it comes to The Garden of Cosmic Speculation in Scotland, that is what you will get! The garden is located in Dumfries and is celebrated as "garden of cosmic proportions".
The huge garden is 30 acres and was designed by Charles Jencks, a landscape architect who is native to Scotland. Blending science and maths with the beauty of nature, the garden has fractals and black holes for visitors to witness. The garden has been described as having an oriental feel which is due to his wife's interest in oriental landscaping.
The garden is only open to the public one day of the year when it raises money for Maggie's Centres, a cancer charity which is dedicated to the designer's late wife Maggie Keswick who died of the disease. It only costs £6 to enter the stunning garden which is just five miles north of Dumfries. During 2013, it was open during May and the opening time next year has yet to be announced.
Rock Garden of Chandigarh in India – Industrial waste made beautiful
The stunning Indian Rock Garden of Chandigarh is a garden made of recycled industrial and home waste, a beautiful way to make something out of rubbish. The garden was created by Nek Chand, a public servant who began his huge project back in the late 1950s. The garden is now 40 acres in size.
Toby Henderson is a gardening blogger. He likes to visit country gardens for inspiration. Hope you love reading "Three Of The World's Most Stunning Gardens".