Ten Steps to Staying Safe When Travelling Abroad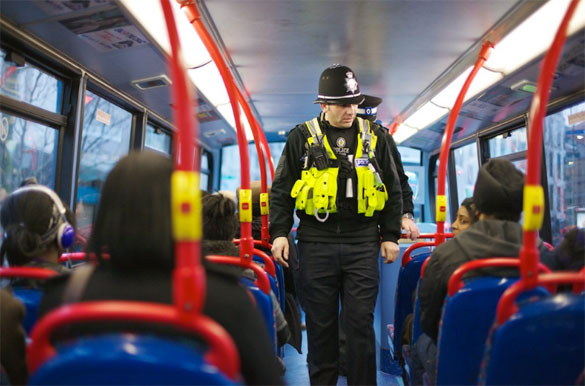 Image Source Flickr
Travelling abroad is fun, exciting and educational and for the vast majority of tourists the world is a safe place. However, travellers do, on occasion, become the victims of crime so taking precautions to ensure your personal safety is both advisable and might just prevent your memorable trip from turning into an unforgettable disaster.
1) Purchase a good quality medical insurance policy before you leave home for the entire duration of your trip abroad. Find out from the insurer exactly what level of cover you have and, if necessary, upgrade your policy. It is important to think about the consequences should anything go wrong while you are away from home. Ask yourself whether you will be provided with the necessary help and protection under the terms of your policy.
2) Get inoculated if it is recommended. Bringing souvenirs home is one thing, landing yourself with a dose of dengue or encephalitis is something else entirely. Follow all health advice rigidly, both before and during your trip.
3) Make sure your passport is signed and the emergency contacts section is completed. It is sensible to leave photocopies of your passport with your immediate family. If you require a visa for your travel, ensure that you obtain it in advance and be aware of its expiry date.
4) Check in advance whether you are required to carry your passport in each country you plan to visit. Local laws vary considerably and it may be compulsory to have your passport in your possession. If you do need to carry it with you, ensure it is concealed safely away from pickpockets' hands.
5) Use your common sense when travelling in unfamiliar towns and cities. Be aware that in crowded areas such as on public transport, around popular tourist sites and in queues, you could be targeted more easily by thieves. Keep all valuables, including your passport, cash and credit cards, in an internal pocket where it is difficult to reach. Only carry the minimum amount of cash that you need and make use of hotel safes to store money and travellers' cheques.
6) Keep your credit card in sight when paying in shops, restaurants and bars. Credit card cloning may happen if your card is taken out of sight. Ensure that you have the international emergency contact number for your credit card issuer in the event that you need to cancel your cards.
7) Acquaint yourself with the local laws for each country you intend to visit and remember that you are bound by them for the duration of your stay. If you plan to drive, make sure you know the basic principles of driving in each country, especially speed limits. Under no circumstances should you drink before driving, even if you think you will be under the legal limit, and recreational drugs should always be avoided.
8) Choose a branded hotel if possible and request a room above the ground floor to reduce the risk of break-ins via the window. Remember that fire regulations may not be as strict as at home so familiarise yourself with the hotel's emergency exits as soon as you arrive.
9) Avoid wandering off the beaten track. Safety is often in numbers (bar the increased pickpocket risk), so stick to the main tourist trails where there will probably be plenty of English-speaking friendly faces. Avoid travelling alone after dark and certainly avoid areas of cities, which the guidebooks advise that you do not visit. If you are planning on a trip to a more remote area, enlist the services of a registered tour guide.
10) Above all, if at any point you feel unsafe or threatened then act on your instinct. Steer away from unsavoury-looking characters and seek assistance from other foreign nationals or local police. It is a good idea to memorise the police emergency number for each country and have your mobile phone handy. Also, seek out the consulate in the event of an emergency to receive immediate support and advice.
Author: This post was written by Simply Hike online hiking, camping and travel store in the UK