Short Trips From Santiago: Santiago is not only Chile's capital and South America's major transport hub, but a fabulous metropolis with plenty of historical attractions as well as all the modern mod cons to offer. However, once you've sampled this city's delights, you might want to check out the other attractions of the region, just a short trip away. Here are a few tempting propositions for ya!
Ah, The Andes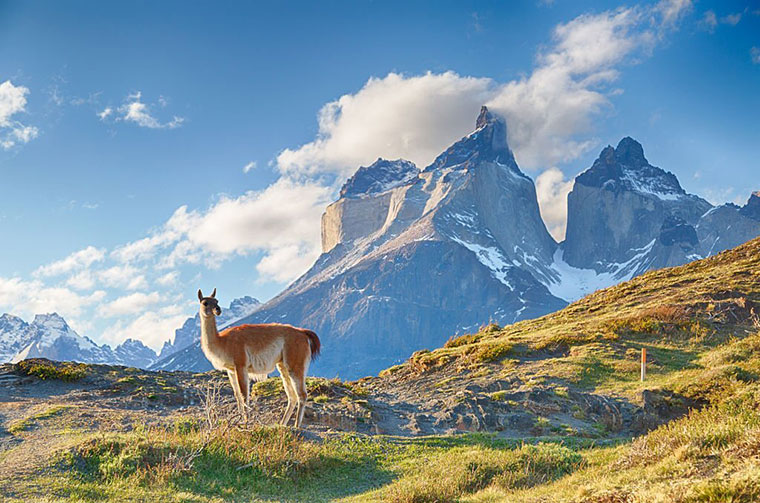 Whatever you do in this part of the world, a visit to the magnificent, snow-capped Andes is a must from Santiago. If you are short on time, there are plenty of day trips departing regularly to El Morado National Park (located about 3 hours drive south east of Santiago) and there are a variety of activities on offer here as well. You can hike the glacier and experience some glorious lake and mountain peak vistas, or enjoy a horse ride though the awesome, if steep landscape (brave beginners welcome!). For the more adrenalin-minded, have a go at the canopy zip line ride over the above-mentioned views: it is likely to be an unforgettable experience!
Casablanca…without Ingrid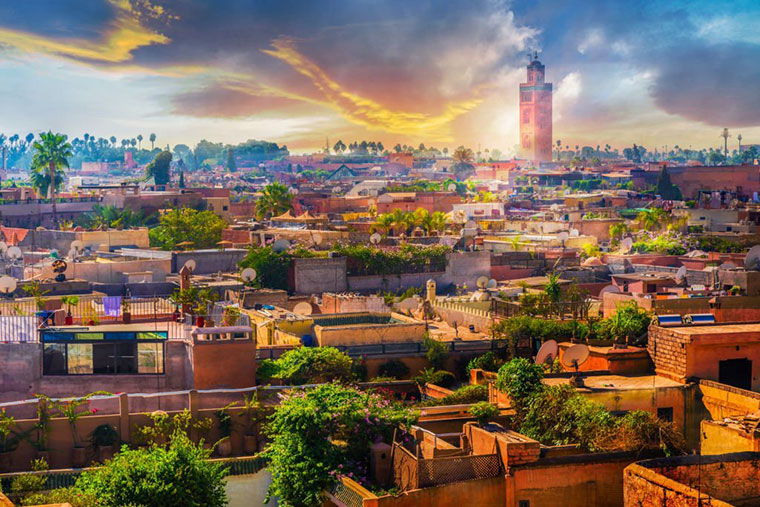 This Casablanca is quite far from Morocco and is Chile's answer to our own Hunter or Barossa Valleys, located only a 45 minute drive out of the city. So if you cherish your wines and always wanted to compare the Australian against the South American bouquets, than this is definitely the place to do it. The Chileans are pleasantly green and sustainable in their thinking, and you'll find a lot of wholesome, organic food on offer at the plentiful local restaurants, as well as a biodynamic approach to wine making in several established wineries or "viñas" in the region. It is probably best to come here with a tour, as you're likely to enjoy tasting all the best local offerings – multiple times.
Valparaiso – Coastal Paradise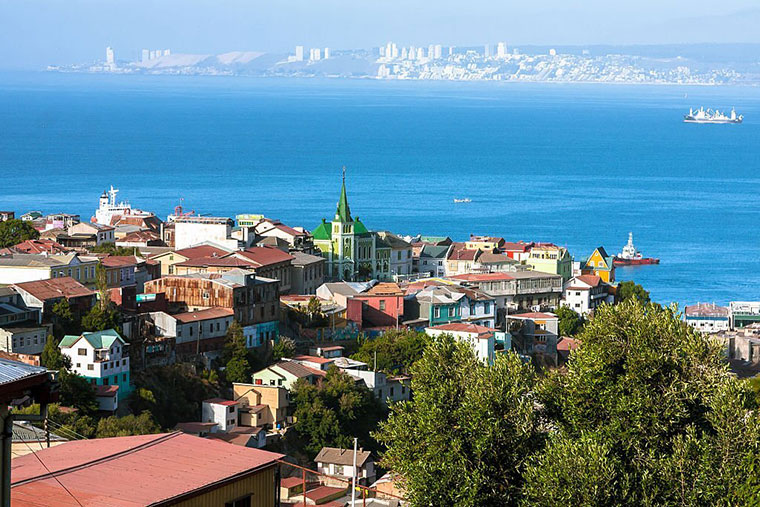 No stay in Santiago would be complete without a venture to the Pacific coast. Getting there offers some lovely sights in itself, as you cross the Coast Mountain Range and the Casablanca and Curacavi Valleys (a great opportunity to stop for a bite!). Valparaiso is not only a UNESCO world heritage site, but Chile's main commercial port, as well as a the country's political hub, as it is here that the Congress of Chile assembles. Valparaiso got the status of "The Jewel of the Pacific" due to its unique architecture and sheer picturesqueness, with fantastic ocean views, cobblestone streets and a labyrinthine layout. And of course there's also the fantabulous system of antiquated and gravity-defying cable-cars, called funiculars. Besides historical monuments, you'll be able to visit La Sebastiana here, one of the homes of Pablo Neruda, Chile's famous Nobel-winning laureate and politician, which has been converted to a museum. The city has a lively vibe in the evenings, if you're game for a longer beach-side getaway.
So get your flights to Santiago and venture out to these fantastic locations
Patricia Bieszk is a freelance writer whose intrepid explorer proclivities take her to unexpected corners of the world. Hope you love reading her article "Short Trips From Santiago".