Travelling is something that most everyone loves to do. When you travel, you get the opportunity to explore new places, meet new people, and step out of your comfort zone. We live in a gigantic world, and there is so much to see and do.
Unfortunately, many people can't afford to travel as much as they'd like to. In order to lower vacation costs, people are getting creative with their travel plans and accommodations. There are also many people out there who'd like to earn some extra cash. Airbnb is a website that brings those two groups of people together. For the best success with Airbnb, it's important to have a great profile. Here are some tips for building yours.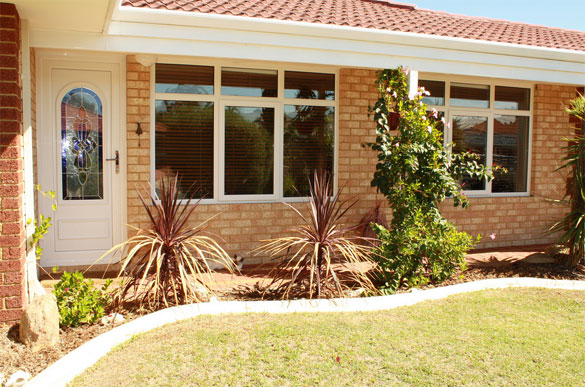 Image source Flickr by North Shore Double Glazing
Be Thorough
Whether you're a host or a guest, you should be as thorough as possible when filling out your profile. Include as much information about yourself and details about your rental as you can. The more information people have, the more comfortable they are making a decision about whether to rent a place or accept a renter.
Connect with Social Media
One way to verify your profile – and to also make it easier to fill it out – is to connect with Facebook. You can also connect with Twitter or LinkedIn. Doing this is a great way to increase a person's trust in you. When someone sees your social media profiles, that you're active, and that you have genuine friends and activity, they're more inclined to believe you are who you say you are. If you use any of those sites, do not skip this step in verification.
Verify Your Phone Number
You should also make sure your contact number is verified by the Airbnb staff. When they verify your phone number, your profile will reflect that. This will also increase people's confidence in you because they know that they are able to contact you via phone. They will not have access to your number until a reservation is made, but you can use Voice Connect over the Airbnb website to call each other beforehand without revealing personal information.
Be Realistic
On your profile, do not try to misrepresent yourself or your place in any way. Be realistic about your expectations, and be honest about everything, including the condition of your rental. If you bend the truth, it will hurt your credibility on the site very much and affect your future ability to benefit from the site.
Make Use of Reviews
The most important way to build your Airbnb profile is to use the review feature. Reviews are what most people look for and are the most helpful. When you stay somewhere, be sure to review your host afterward. You should also ask your host to review you as a guest. Peer recommendations on the site are as good as gold. It's site etiquette to give everyone a review, especially in return for their review of you.
Garrett Payne is an online review management professional with a special interest in travel. Garrett encourages people to set up a new review alert to help locate potential offers and to get feedback on desired destinations before making a costly commitment.