Summer holidays are a great joy for everyone, as this is the time the family gets to recharge their batteries and enjoy some free time. Even though holidays offer a lot – being away from the city noise, and free from everyday chores and jobs – it is true that many families don't have a small fortune to spend on a luxurious holiday. This being said, here are some suggestions on how to enjoy your summer holidays without breaking the bank.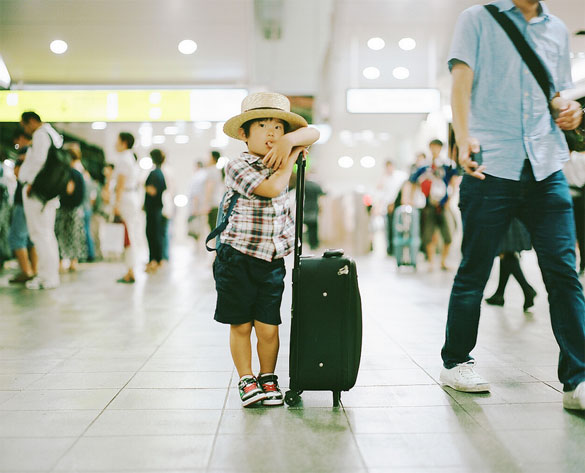 Image source Flickr by hideaki hamada
Go on a Picnic
One of the best ideas for having a great time on your summer holiday is to organize a picnic. Picnics are always a great opportunity to bond with your family and friends, and spend a lovely summer day outdoors. With electronics and the Internet being the number one source of entertainment for most people, going out and spending a day away from all of this might be just the thing everyone needs. Aside from this, you will not have to spend a lot of money on this. Just make some sandwiches and a light dessert, and everyone is sure to have a great time.

Hiking Can Be a Lot of Fun
Even though few people actually go hiking nowadays, this is in fact a great family activity you can do during the summer. Again, hiking is pretty affordable, as all you need are some sandwiches and drinks – preferably water. Aside from being fun and adventurous, hiking is also healthy, so you will be doing your family a favor by taking them on a hiking trip.

Go Camping
Camping is a great activity to do in the summer, but not many people do this anymore. Well, you should be one of the few and enjoy the wonders of spending a weekend in the great outdoors. What's more, kids always love camping, so if you have a big family they will be thrilled to go out and spend a couple of days in the woods.

Bring the Whole Family Together with DIY Projects
You want to do something affordable and practical with your family during the long summer days? Why not make a workshop in your backyard and start a few do-it-yourself projects? You can repaint your patio furniture or even the patio itself; you can plant some new flowers in your garden; you can cook with your family – the list goes on and on. All of these activities are pretty affordable, and a lot of fun!
Summer activities are all about spending as much time as you can with your family, and having as much fun as you can with all of the people you love and cherish. Do not think that all of the activities you choose to do will cost you a lot of money, as there are plenty of things to do without breaking your budget.
Over the last 4 years, Carla has been blogging about fashion, holidays and relaxation. She has written numerous articles for parenting, fashion and travel sites and is a regular contributor in forums. Aside from writing Carla advise women on beach dresses and swimsuits.