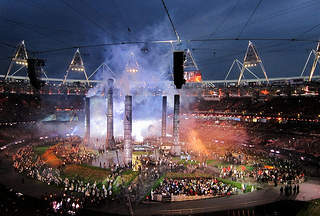 Creative Commons image source

The Olympic Games played a big part in defining the most popular destination of 2012. London saw over 16.9 million visitors over the twelve month period, making it the most visited city on the planet. The Brits themselves seem happy to stick to tried and true destinations for their own jollies, with Spain being the country most visited by travellers from the UK yet again.
Top Destinations Worldwide Based on Total Visitor Numbers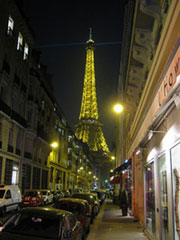 License: Image source

Data collected by MasterCard through OAG Global listed London as the most visited city of 2012, closely followed by Paris with 16 million out-of-towner's descending on the French capital over the course of last year. While figures for London were inflated due to the Games, it remains one of the most popular holiday destinations for American citizens year on year. The US public consistently vote London as one of their top three places they wish to visit. The Far East also proved a draw last year, with 12.2 million travellers visiting Bangkok, 11.8 million heading to Singapore and 11.1 million choosing to visit Hong Kong. New York City, usually one of the most visited metropolises in the world, saw only 7.6 million foreign visitors in 2012, a huge drop from their usual figures.
Britain's Favourite Destinations

License: Creative Commons image source

Spain was once again the most visited country by UK holiday-makers in 2012, especially the surrounding islands. The Canary Islands, just off the African coast, have long been popular with Brits due to their long hot summers and relative closeness. Ibiza, Majorca and Menorca benefit hugely from cheap flights available over the internet allowing travellers to visit for as little as ten pounds off-peak. France is another country whose tourism industry benefits from its proximity to the UK, with thousands of residents crossing the Channel last year. Greece may have suffered financially last year after secession from the Euro but it hasn't put off the British traveller. The Greek Islands were the third most visited area from the UK in 2012.
Up and Coming Destinations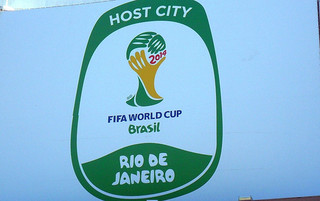 License: Creative Commons image source

Rio de Janeiro saw a massive 28.6% growth rate in tourism in the last year alone. The upcoming 2014 World Cup has led to the Brazilian government allocating a higher proportion of public funding to improving the area for tourists, including road building and investing heavily in the hospitality industry. There will be a whole lot more hotel beds in the nation's capital by this time next year for sure. Other countries enjoying inflated visitor numbers last year include Tokyo, Quito and Abu Dhabi, with 21.5%, 18.8% and 17.7% growth respectively.
This was a guest post provided by www.hotelcontractbeds.co.uk – the UK's leading hotel bed & mattress supplier.