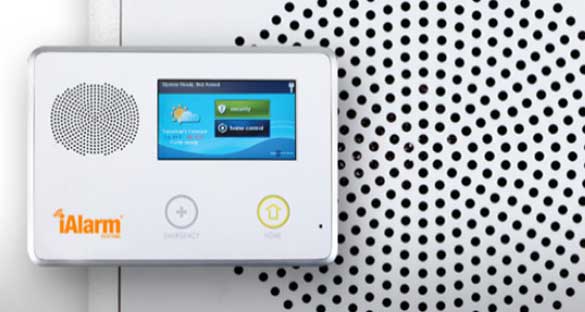 Photo © Tee Tran
Everyone loves a good vacation. Whether you're traveling to some exotic location on the other side of the globe or simply visiting family in a neighboring state, it is nice to take a break from the normal routine of your daily life. A little rest and relaxation can go a long way in helping you to rejuvenate and recharge in order to meet the demands of your busy schedule when you return home. The last thing any of us want to do during our time away is worry about the security of our homes. Here are 5 tips to keep your house safe while away to ensure that you don't let concerns and worries over your home's safety ruin your vacation.
Inform Trustworthy Neighbors That You Will Be Gone
Informing a couple trustworthy neighbors that you will be leaving on vacation is one of the simplest and most important home security measures that can be taken. There is no substitute for human intuition so having a few well-meaning and trusted friends keeping an eye on your place can help prevent burglaries.
Remove Your Hidden House Keys
Many people hide spare keys somewhere outside of their homes as a precaution in the case that they lock themselves out or need a neighbor or friend to be able to access their home while away. If a burglar finds a key to your home then it won't really matter what else you have done to deter theft. Before leaving for anything more than a couple days, make sure to retrieve any hidden keys from the outside of your home.
Keep Up on Yard Maintenance
One of the best ways to prevent theft while you're away is to give the appearance that you never left. Overgrown lawns in the summer or un-shoveled walks and driveways in the winter are clues that nobody has been home for a while. Make sure that your yard looks neat and tidy before you leave and if you are planning on being away for an extended period of time it might be a good idea to hire a service (or an older and trustworthy neighbor child) to take care of the yard while you are gone.
Utilize Timers
Installing at least a few timers around your house can help give the impression that somebody is still in the home. Home security isn't always an elaborate security system. Simple things like timers can be installed that will switch on/off lights and other electronics such as televisions and radios to simulate normal habits. Some automation security systems, such as Vivint, allow you to remotely control lights, locks and electronics so that is a good option as well. Light and noise are two key indicators that someone is home so they provide a strong deterrent to burglars. Some might suggest simply leaving on a couple lights or a TV or radio but timers are worth the small investment for two reasons: 1) you'll end up paying more in utilities by leaving lights and appliances on for a week or two straight, 2) most people turn their lights off when they go to bed so leaving a light on for a week straight is a dead giveaway that nobody is home.
Stop Mail and Deliveries
Another dead giveaway that you are out of town is a pile of mail in the mailbox or packages sitting on your porch for more than a day. You can easily and quickly put temporary stops on mail and newspaper delivery. If you know that a package is likely to arrive while you are away then you should ask a neighbor or a friend to keep an eye out and retrieve it for you when it arrives.
About the Author: David Glenn is a freelance writer who specializes in DIY home improvement techniques and home security tactics.