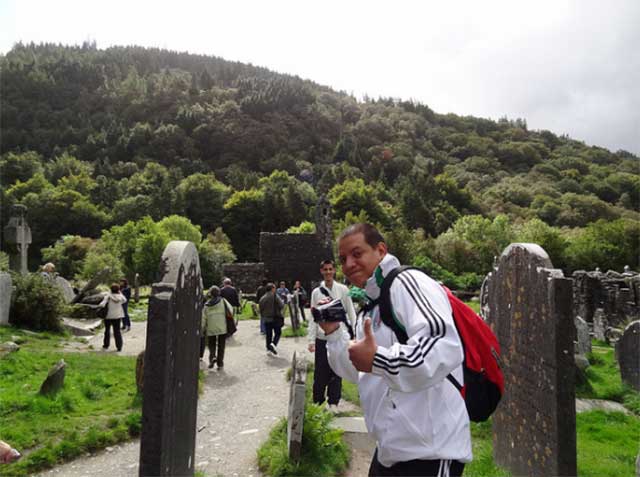 Photo Credit: alFadorMX
Despite the global economic situation, the truth is that most people are still making plans to travel. This seems to be a part of life that few of us can resist, although there is some evidence that the type of plans that we are making are changing.
This Summer seems like an excellent time to take a look at the trends that have been witnessed so far this year and what may happen during the remaining months of the year. Indeed, with many bookings already having been taken for the remainder of the year, we already have a fair idea of how things are likely to pan out.
Visitors from rising nations
One trend that has been noted by many has been the rise of visitors from China, Russia, Brazil and other nations that have experienced rapid levels of development in recent years.
Many Russian tourists, for example, are heading for Mediterranean destinations that were once the preserve of visitors from the UK, France, Germany, Denmark and the Netherlands. On a recent visit to London, I was fortunate enough to meet some tourists who had travelled from Argentina to spend time in Europe.
What's clear is that the very nature of tourists is changing. What are the implications of this trend? It seems obvious to me that it offers a range of new possibilities for those who operate hotels, restaurants and tourist attractions. Those who are prepared to embrace such opportunities will be best positioned to reap the rewards.
Making bookings on the go
The ability to make travel arrangements online came as quite a jolt to the travel industry and certainly had a severe impact on many traditional travel agents. There's an even more significant change occurring, with the ability to use mobiles and tablets to make bookings.
It's never been easier to investigate locations and to make travel arrangements. Those who have responded positively to this situation are undoubtedly seeing the benefits, but many within the travel industry remain resolutely behind the curve in this area.
The continuing growth of specialist travel
Travel companies that persist in assuming that all tourists want to spend time on the beach, or visiting historic buildings, are failing to pick up on the wishes of individuals.
Increasingly, there is a focus on specialist options. Some people are looking to make travel arrangements that allow them to take environmentally friendly decisions. Others are seeking opportunities to learn more about different styles of cooking and are booking trips that involve spending time enjoying the cuisine of a new region.
This means that there is an opportunity for some operators to identify these niches and to offer specialist services. For those of us looking to travel, it's a truly exciting time to be investigating the options that are available.
It's arguable that there has never been such a comprehensive selection of unique experiences to choose from. This makes the process of deciding on a destination that bit more intricate, but it also opens up so many more possibilities.
These trends have clear implications for travellers and travel companies alike. Some people will continue to make more traditional travel plans and it's clear that companies will continue to exist that service such requirements.
What is emerging this year, however, is a changing travel landscape. That will involve the need to adapt for companies. It also enables all of us, as individuals, to really embrace those new opportunities.
Keith Barrett has looked at campervan hire opportunities in the UK and is intrigued by the new niche areas that appear to be opening up within the travel sector. He carries out regular analysis on the latest travel trends.
You may also love reading "Great Holiday Destinations of this Year"