If you have been wanting to embark on an indulgent African extravaganza with a taste of their rich vibrant culture, their exotic safari rides and a true taste of their scrumptious cuisine, then this is just about the right time. Each country has its own exquisite vibe that you will simply love exploring. Our personal favorite is the spectacular country of Zimbabwe boasting that quintessential of their rich cultural heritage, great game viewing opportunities and indulgent safari rides, stunning natural wonders and not to mention, extremely hospitable people. You can now indulge in all this and a lot more by heading to the dazzling and comparatively modern city of Harare. This is where you get to savor in the best of beautiful Zimbabwe while still having an opportunity to sit and relax with one of Zimbabwe's traditional drinks at the local cafes.
Here are some of Harare's top most attractions that will be of interest to you.
Varden Safaris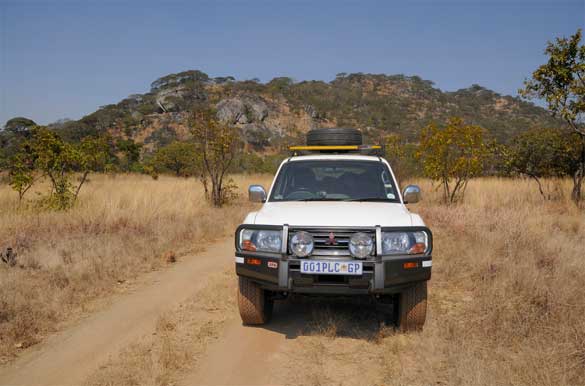 Image source flickr by Andrew Ashton jacashgone
The ideal way to hop on an unbelievable African styled adventure is to get yourself booked to the Varden Safaris. With great knowledgeable guides, this safari ride is guaranteed to offer you an experience unlike any other. so if you're in the mood to take on some great physical challenges, camp in the lush greenery of this beautiful country, horse-ride through some of the country's exotic terrains, savor in some of the best sceneries that you can find, then you need to get yourself booked to these safaris. There is simply no better way to embark upon that ultimate African safari if you're heading to Harare for the upcoming holidays.
Lake Chivero Recreational Park
Image source wikipedia
To hop on another great African adventure, you simply must plan a trip to the Lake Chivero Recreational Park. Boasting not only stunningly beautiful sceneries and some of Zimbabwe's extraordinary wildlife but also some great lodges where you can stay and explore this gem of Zimbabwe thoroughly. Located only an hour's drive from Harare, the park also offers you great game viewing. You can spot huge rhinos lounging near the river, ostrich, giraffe, antelope and also some fascinating collection of birds. Picnic areas are also available where you can spend some quite time in the midst of some of the park's stunning surroundings.
National Gallery of Zimbabwe
Entrance to the National Gallery of Zimbabwe. Image source wikipedia
One of the finest attractions of Harare, the National Gallery of Zimbabwe is a sure treat for you if you're seeking to explore Zimbabwe's exquisite and rich cultural heritage. The gallery includes great souvenirs, traditional wood carvings and other extraordinary historical remnants.
Harare has all this and a lot more. So book yourself to a holiday in the beautiful city of Harare these upcoming holidays for those ultimate African styled holidays that you and your family will love!
If you're planning with low budget travelling to Zmibabwe, you will be able to find cheap rate discounted flights to Harare from all UK airports, offering you that perfect chance to embark upon an African styled vacation without going too heavy on your budget!
Jeff Alexander is the vacation planner and article/content writer for worldwide holiday destinations. He is working with UK flights and hotel booking agency Travel House UK (rated 4.3/5 on reviewcenter).