The city of Williamsburg Virginia has less than 15,000 residents, but hundreds of thousands of people come to the city every year to tour its infamous historic districts.   Some people love to tour the historic areas because they like the re-enactments that take place, and others go simply out of their love of history.  If you're an architecture fan, you're going to want to visit Williamsburg to see some breathtaking examples of early American architecture.  If you want to see some beautiful homes when you're in Williamsburg, consider visiting a few of these places
The Capital Building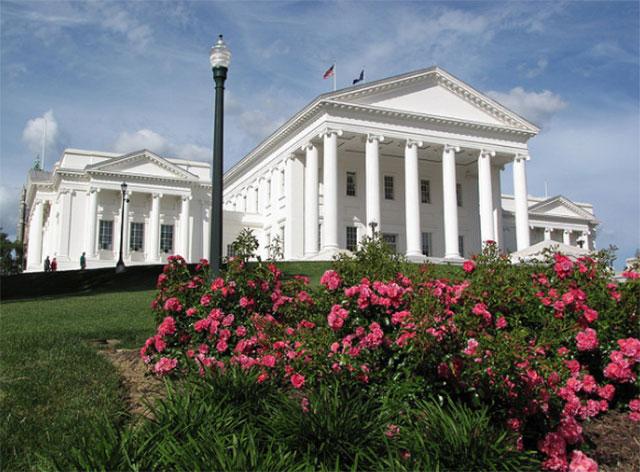 The Capital Building – Photo Credit: Bill
A lot of people forget that Richmond wasn't always the capitol city of Virginia.  In the very beginning of Virginia's existence Jamestown was the unofficial capital, but accidents kept occurring at the Jamestown Statehouse.  The Jamestown Statehouse managed to burn down three times, and on the third time state officials decided to move the colony's government to Middle Plantation, the are we know as Williamsburg today. In 1699 the state burgesses decided to construct the first building that would officially be called a capitol building.  The Capital Building's most important wing, the west wing, was completed in 1703, but construction on the entire building wasn't finished until 1705.
Carter's Grove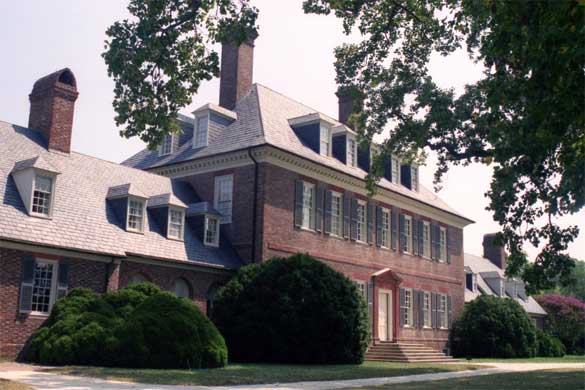 Carter's Grove – Photo Credit: Andy961
The Carter's Grove estate is one of America's most historic plantations. This sprawling 750 acre plantation is located on the north shore of the James River, and the land it's built on has seen some impressive history. Before the land was Carter's Grove, it was the site of Wolstenholme Towne, a small settlement that was developed and populated during the first 15 years of the Virginia Colony.  Eventually the land was purchased for Carter Burwell, the grandson of Robert "King" Carter the First, one of the wealthiest men in the original 13 colonies and the former governor of Virginia.
Governor's Palace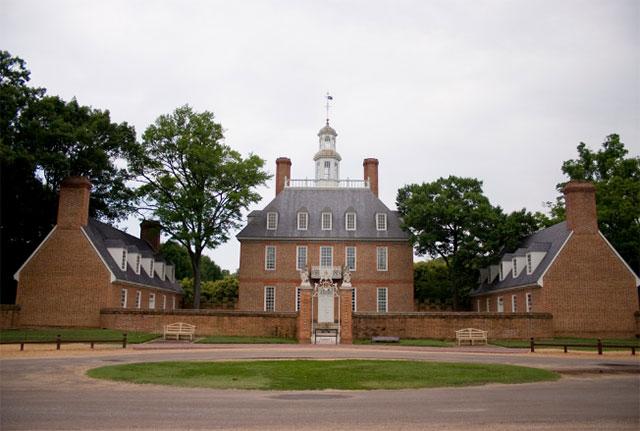 Governor's Palace – Photo Credit: Joshua Hynes
The Governor's Palace is beautiful now, but when it was first built it was absolutely breath taking.  When a professor from William and Mary College did a sketch about the historic building, he had this to say about the lavish mansion:
"From the Church," he said, "runs a Street northward called Palace Street; at the other end of which stands the Palace or Governor's House, a magnificent Structure built at the public Expense, finished and beautified with Gates, Fine Gardens, Offices, Walks, a fine Canal, Orchards, &c. . . . This likewise has the ornamental Addition of a good Cupola or Lanthorn, illuminated with most of the Town, upon Birth-Nights, and other Nights of occasional Rejoicings."
The Governor's Palace is the definition of an architectural labor of love since it took almost 16 years to complete.  Governor Edward Nott was able to get the state's general assembly to authorize the palace's construction, but Nott's ambitious plans proved to be very expensive.  The project ran out of money for the first time during the spring of 1708, and from that point on the project experienced financial problems, legal problems, and intense scrutiny from the public.  The house was officially finished in 1722, and it's one of the most popular historic places in the city.
Sean Carter is part of an experienced writing team who has a strong interest in travel, economics and history