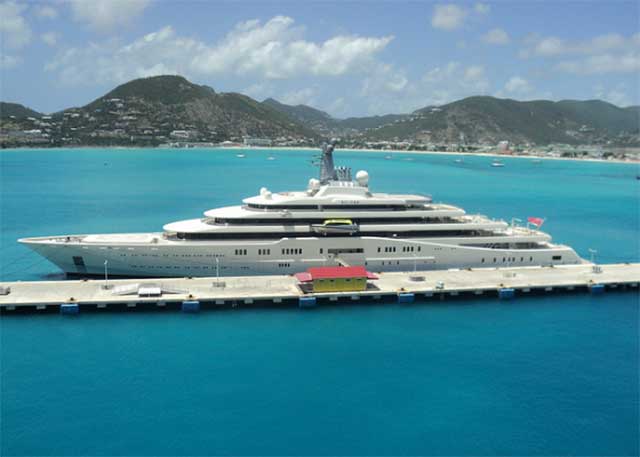 Photo Credit: Vasko
Eco-Awareness and the Shipping Industry
There's no way around it. Getting items from one end of the globe to the other is an energy-intensive endeavor. The shipping industry in particular has been slow to minimize its environmental impact, but change seems to be on the horizon at last.
Setting the Standards
A US-based transportation company, Totem Ocean Trailer Express (TOTE), has announced that it plans to build two ships powered by liquid natural gas to use on its routes between Florida and Puerto Rico. Indeed, the two container ships will be the world's largest to be powered by liquid natural gas. Furthermore, the company also has plans to convert two diesel-electric vessels so that they can be run on gas.
Meanwhile, Japanese company Eco Marine Power has signed a deal with Malaysia's AIMS Global Engineering in order to collaborate on projects concerned with developing renewable energy solutions for the shipping industry. One of the projects they will be working on is an eco-commuter ferry, which will utilize hybrid marine propulsion, solar panels, lithium ion batteries and a data management system.
Some Don't Agree
However, the CEO of Tsakos Energy Navigation, has some strong opinions regarding green ships, dubbing them as "flavor of the month" eco-ships that are not financially viable. Nikolas Tsakos says that "For the mainstream shipping, I think any vessel which is 10 years or younger can, by spending a minute percentage of what you need to spend on a ship as a newbuilding you can achieve very similar results". The CEO of Brightoil Shipping Singapore agreed, stating that "Ecoships are not really ecoships, it is a marketing tool by shipyards to sell the ship". He went on to explain that when the ships meet bad weather, they will be unable to rev up, and will ultimately end up stopping in the middle of the ocean.
Photo Credit Liam Carbin
Green Ship Technology Conference
The tenth annual Green Ship Technology Conference was held just last month in Hamburg, with over 100 speakers, 350 shipping executives and numerous briefings, workshops, seminars and roundtable discussions. The sheer popularity of the conference indicates the degree to which those in the shipping industry are becoming concerned with the environmental impact of their enterprises.
Attendees at the conference discussed the practicalities of eco-design, listened to leading experts discuss their methods of managing emissions and energy efficiency, reviewed the progress made by the shipping industry with regards to environmental matters, discussed compliancy issues with regards to new environmental regulations, and determined the financial investment required for installing new technology.
International Maritime Organization
The International Maritime Organization, a special branch of the United Nations, gathered last week in London for their annual meeting. The US proposed a global plan where ships would be required to measure their energy consumption, and take steps to reduce their emissions of harmful greenhouse gases. The European Union has threatened to impose its own measures on ships if the IMO fails to take effective global action.
Whilst it may take a while for changes to be implemented, both regulatory agencies and shipping companies recognise the importance of greening their practices.
Grace Matthews is a London-based lifestyle blogger whose entrepreneurial friends place complete faith in Trade Ocean import and export business to get their products where they need to be.