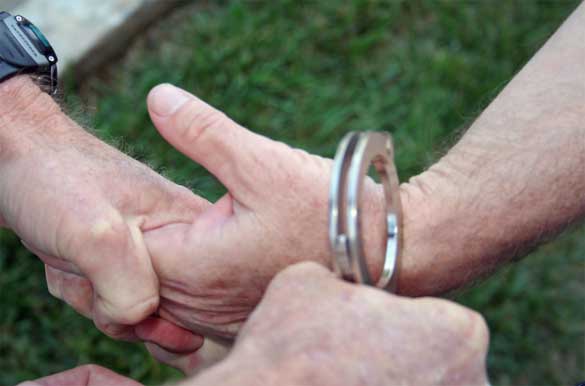 Photo © John
Travel can be one of the biggest hurdles faced by ex-offenders. Modern society runs on a global scale. Remaining tethered to one location not only limits recreational outings, but can seriously limit potential employment opportunities. It can be incredibly hard traveling under the stigma of a criminal background, but the personal benefits are invaluable.
There are a few important things to understand regarding travel with a criminal history. Individuals on supervised probation and parole can seek permission to temporarily leave their county or state, but they rarely have the ability to embark on international travel. People who fully complete their sentences are still subject to a country's specific visitor laws. The following tidbits help in avoiding embarrassment and difficulty for traveling ex-offenders.
Probationers / Parolees
1. Pay all fines and attend all necessary classes. Courts are more likely to grant travel permission to someone who complied with their rules.
2. Submit documentation to the probation / parole officer early as possible to avoid missing the trip. Make sure all necessary information is present, including a contact number and temporary address. Missing information will delay processing and possibly result in a denial.
3. Follow up continuously to check on document processing. Some locales are overwhelmed with clients, making it easy to lose track of paperwork. Place periodic phone calls as a helpful reminder.
Ex-Offenders
1. Conduct careful research. Some countries do not grant entry to anyone with the slightest legal infraction. Canada is one locale that allows potential visitors to file for a special visa that grants access to some ex-offenders.
2. Be honest on the visa application. Most will ask about previous convictions and it is important to remain totally honest. Any type of misrepresentation is grounds for immediate application denial or revocation of a granted visa.
3. Stay out of trouble. This sounds like a no-brainer, but some travelers believe that misdeeds done abroad do not count. If an ex-offender commits a crime abroad, technology can easily transport records anywhere in the world.
4. Check for any outstanding warrants. Warrants serve a double whammy: they can instantly bar entry into another country and initiate a person's arrest when they try to re-enter to the United States.
5. Carry the right documentation. Passports and identification are important, but people who were acquitted of a crime or received a pardon need to carry that document at all times. Technology is fast, but sometimes it does not update criminal status fast enough.
Travel guides and legal experts alike note the mysterious lack of information available regarding ex-offender travel guidelines. Every country considers every ex-offender on a case by case basis, so there is not a general standard available for comparison.
On a final note, ex-offenders need to remove a common misconception from their heads. When customs agents swipe a passport, the holder's criminal history DOES NOT appear. The only visible items include active arrest warrants, making it extremely important to check for those before departing the country.
Traveling as an ex-offender can be a stressful, confusing process. Keep a few things in mind and the rest will fall into place. Be responsible and respectful to leisurely enjoy the world playground.
Ansel Rey is a freelance writer. He has recently worked with Pardons Applications of Canada to help him travel, after having difficulties due to his criminal record.