Sometimes you get the urge to do something crazy; something completely uncharacteristic to get out of the hum-drum of life. If you're feeling the need for speed, or the urge to get your adrenalin soaring and feel a surge of wind on your face, here are a few activities that are perfect to do on overseas holiday.
Skydive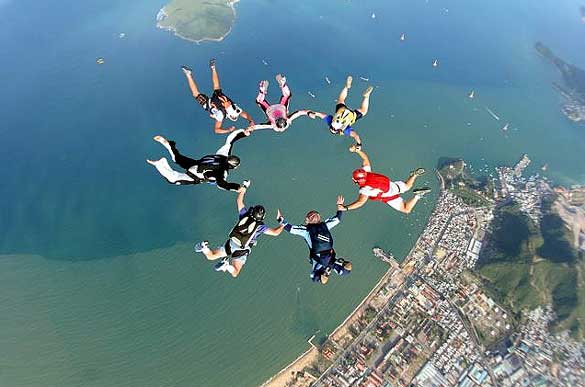 Photo Credit: divemasterking2000
Launching yourself headfirst out of a plane is risky by most people's standards, and there's nothing quite like the feeling of your skin being contorted every which way by the gush of wind that hits your face as you freefall. Once the parachute hits, you're in a unique spot to see the landscape below from a wholly new angle – it beats climbing to the top of a viewing tower anyday. If you've never skydived before, you'll first do a tandem dive where you'll be strapped to an expert skydiver (who'll remember to pull the parachute cord of course), or if you want to really push the boat out, a solo dive will put the hairs on your chest. You can skydive all over the world, but Everest, Hawaii, Australia and the Namib Desert in Namibia are some of the best places, with mind-boggling scenery to feast your eyes on below.
Scuba Diving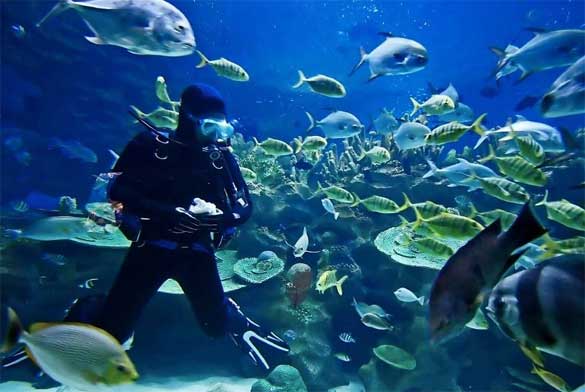 Photo Credit: Safari Partners
If jumping out of a plane attached to a small piece of fabric doesn't do it for you, how about going to the other extreme and try diving to the depths? Lots of people choose to do their open water dive certificate overseas, with Australia, Egypt and Thailand popular, mainly because the ocean is a lot warmer and the visibility much clearer than the murky depths of the English Channel. There are a number of certification boards out there, but PADI is one of the most renowned and is recognised worldwide. Once you have your basic level open water certificate, which allows you to dive up to 18m with a buddy, you can progress and become an advanced diver or adventure diver and explore wrecks and deep sea, or choose specialist courses from night diving to underwater photography.
Ski down a black slope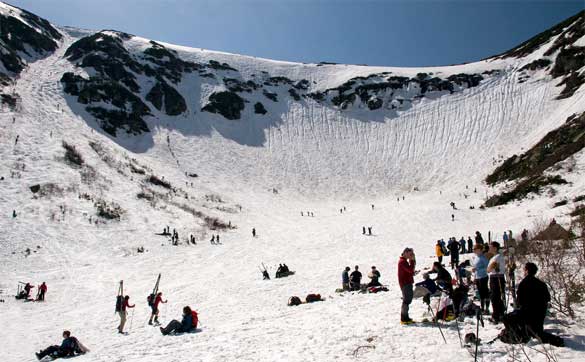 The black runs are notoriously the hardest runs on the ski slope, and a challenge for most skiers and snowboarders. For skiers, one of the best holidays in the USA will surely feature Corbet's Couloir, in Jackson Hole, Wyoming, widely viewed as a run that every skier should face once in their lives. In neighbouring Canada, Delirium Dive is the one to tackle in the ski areas of Banff/Lake Louise, while a little closer to home in France 'the Swiss Wall', or La Chavanette in Avoriaz is a renowned black-run beast with a sign at the top that sums up the challenge: 'For experts only'.
Trek to Everest Base Camp

Photo Credit: Rajendra Thapa
How about a trek to the daddy of the mountains, Mount Everest in Nepal, which sits proudly at 8,848m? The actual summit is impossible unless you're an experienced climber and crampons feature as part of your daily attire, but Everest Base Camp is open to all. You'll still reach over 5,000m at Base Camp, and you'll need to fit as a whippet to tackle it – even the very fit can suffer from altitude sickness so it's vital to prepare as much as possible.
Bog snorkelling

Photo Credit: Matt Stewart
OK, so what if you've ticked off all the above? Well there's a challenge in Wales you probably haven't tackled: bog snorkelling. The World Bog Snorkelling Championship takes place annually every August Bank Holiday at the Waen Rhydd peat bog near Llanwrtyd Wells in mid Wales. The length of the course is 120 yards; a there and back race in a trench of 60 yards. One minute, 26 seconds is the course record to beat…
Katie is a freelance travel writer who would like to try bog snorkelling one day.